If you had asked HR teams their tech priorities at this time last year, it would have been unlikely for any of them to name generative AI as a significant part of their plans. However, when 1 million users adopted ChatGPT just five days after its Nov. 30, 2022, launch—the fastest-growing consumer application in history—leaders began to pay attention.
Although artificial intelligence has been inherent in the technology relied upon by the HR industry for years, generative AI took center stage in 2023. As vendors realized that more people were willing to embrace these content creation tools, HR use cases rapidly developed. The significance of generative AI is one of the trends driving innovation in the human resources field, and it proved to be a crucial element in this year's Top HR Technology Products of the Year contest, which recognizes advancements and ingenuity most poised to serve HR leaders.
AI is the next productivity frontier
McKinsey refers to generative AI as "the next productivity frontier" and predicts that it could add trillions of dollars to the global economy. The significance of AI use we observed in the Top HR Tech Products entries mirrors the dramatic impact the tech is having on our industry.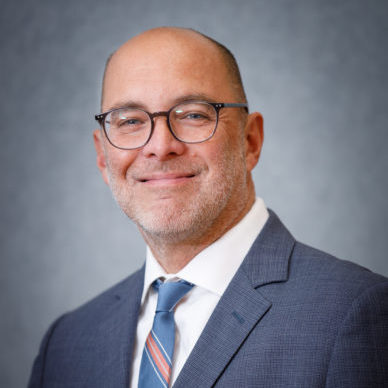 Steve Boese, program chair of the HR Technology Conference, co-founder of H3 HR Advisors and seasoned competition judge was at first a bit surprised by the prevalence of products influenced by generative AI and ChatGPT. "It became obvious from reading the first dozen or so submissions that we would see plenty of generative AI technology solutions," he says.
These tools were introduced to the market at record speed, just months after the public tried ChatGPT and similar applications for the first time. "I'm normally somewhat skeptical about the latest trend or hyped technology," says Boese. "But unless something significant changes, generative AI is going to be as important to HR technology as the shift from on-premises technology to cloud computing was a few years ago."
Tackling HR's current and future challenges
Aside from the obvious impact of generative AI, Boese notes that tools focused on talent management capabilities were more common among the 2023 Top Products submissions than in previous years. Some of this was an extension of the push to incorporate generative AI, but there was also a larger trend: a growing focus on employee skills. "The discussions about skills have driven more development and innovation in many core areas of talent management, such as learning, succession planning, career pathing and more," Boese explains.
With thousands of HR technology solutions available, the judging team did notice one area where more tech emphasis could be placed: shift-based, hourly and frontline employees. Around 70% of the U.S. workforce is employed in frontline jobs, according to analysis from McKinsey, and there is room for more tools that are relevant and accessible to these populations, says Boese.
"We observed many demonstrations of solutions designed to meet the needs of information or technology companies primarily, and sometimes it seems that a large portion of the workforce is being slightly underserved by our HR technology providers," Boese notes.
However, innovation abounded among the more than 100 brands represented in the Top Products submissions, a distinctive few of which were chosen to present to the selection team, which includes Human Resource Executive editors, as well as Boese and members of his H3 HR Advisors team. Ultimately, 13 products earned the title of winner. It's fair to say that the competition this year was intense, Boese says—and competition traditionally leads to the development of more and better solutions as vendors strive to meet and surpass market demands to address customer pain points. The judging panel's impression is that, in 2023 and beyond, HR leaders will have even more complex decisions to make when selecting technology that suits their needs.
This is an exceptional period in the history of HR technology. Tight labor markets, talent challenges and the emergence of powerful new AI technologies are converging to foster increased investment and innovation. "The challenge, of course, is that HR leaders now have more options and solutions to evaluate," Boese notes. "Identifying the 'best' solutions for their unique needs will be one of the top priorities for HR in 2024."
Here are the 2023 winners
Analytics
Core HR
Employee Experience
Learning
Talent Acquisition
Talent Management
Workforce Management
---
The HR Tech Top Products of the Year Awards Ceremony will take place Oct. 10 in Las Vegas at the HR Tech Conference. Get your tickets here.