When EY was trying to get its employees to return to the office earlier this year after years of remote working, it, like many other employers, didn't quite know where to turn. While a survey of its workers found that many wanted to be in the office part-time—say, a couple of times a week—the company wasn't seeing that desire reflected in the number of workers actually showing up in the office.
When the professional services network giant took a closer look at what was going on and asked employees about their reluctance to come into the office, common threads stood out: Employees weren't sure what to do about childcare or pet care. Others were reluctant to commute to their offices—they were worried about soaring gas prices as a result of inflation or didn't want to use public transportation to get to the office during a pandemic.
So, EY decided to tackle these very issues with an enviable benefit program. "After half of employees told us [about the pet care, childcare and commuting barriers], we said, 'Let's just remove that impediment,' " explains Frank Giampietro, EY's chief wellbeing officer.
Earlier this year, the firm instituted what it called the "EY way of working transition fund" that covered all commuting costs, all dependent care costs and all pet care costs for its U.S. workers so that those barriers would be removed for office visits. All of its 55,000-plus U.S. employees were able to ask for reimbursements on those costs an unlimited amount of times.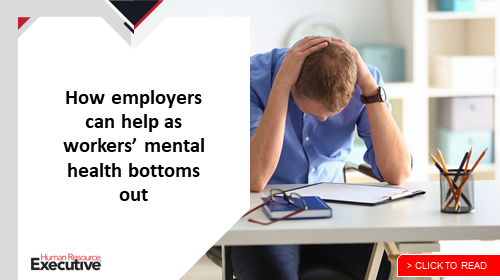 The result: More employees were happy to come into the office for certain events and to reconnect with co-workers. And perhaps more importantly, employees were excited about the goodwill extended by the company and felt like their employer genuinely cares about them, which resulted in higher engagement and satisfaction, Giampietro says.
"It's been incredibly positive across the board," he says. "It really was a thing of goodwill and our response of, 'Hey, you know, we're trying to be flexible in the way that we return people and we're trying to be supportive. It's more than just flexibility. It's recognizing that people have a lot going on in their lives.' And I think people really felt that."
---
---
The company also made sure to highlight those benefits while recruiting new talent—and it was a big lure for potential employees. "We've asked our new joiners whether this was a part of their decision to join the firm, and about one in four have said it was actually a factor in them deciding [to join EY], with them saying, 'You guys are doing things that show how much you care.'"
EY's fund benefits were instituted in February and, at least for now, ended at the end of the fiscal year—June 30. The benefit was used by a whopping 29,500 EY employees, and reimbursements totaled $22 million.
Not only did the fund have a big impact for employees on their willingness to return to office, Giampietro says, but the program is helping EY determine what benefits the firm should focus on going forward for its employees.
Pet care, in particular, has been a big hit. That's because traditionally pet care is often not a priority benefit for employers. Much of the focus is usually on employees' children, even though employees often consider their pets as family, and pet ownership exploded during the pandemic.
"I think [our employees] were surprised that we were doing it and that we were as inclusive to include things like pet care, and they thought it was really innovative," Giampietro says. "We get a lot of great reaction from our folks; I think it showed the kind of culture of care that we're trying to create within the organization."
Specifically, the firm reimbursed roughly $600,000 in out-of-pocket costs associated with pet care, including doggy day care and dog walking services, to approximately 1,500 EY employees.
Giampietro says the fund is a testament to how EY approaches its benefits programs for its employees: trying new things, seeing how they perform, understanding what employees think about them and learning from the implementation.
When trying out new benefits, "we've been really clear with our employees that, 'We're going to try some things and some of them might not work, and they may not have the return, which means we're going to wind them down.' "
---
---
Experimenting with benefits and offerings shouldn't be a scary prospect for employers, he says. Instead, it should be seen as a smart  strategy. "A lot of times, an organization gets nervous about rolling a benefit out. We want to change that mindset. We're going to try some things. Some of them are going to work and they're going to be part of ongoing programs. Some of them won't, and we're going to pivot to things that workers want more. We're really trying to embody that."
(In the case of EY's fund, it was seen as a temporary—and pricey—solution to alleviate a problem.)
Giampietro says the big lesson is showing care for employees and helping them with their evolving needs. That strategy has been front and center for many organizations over the last two-plus years because of COVID-19, but it shouldn't end even as employers enter a new stage of the pandemic. In fact, it's just as important—or even more so—for all employers, especially as they navigate a host of challenges, including how to best retain and recruit employees in a hot job market.
"It's about: How do we serve a population with really diverse needs, and make sure that we're listening to them closely enough to understand what they want, and the impact that it can have for them?" he says.