When Chris Dyer's company—PeopleG2—went remote back in 2009, they almost "had to keep it a secret." They had a place where they could meet with clients, but the human capital risk management firm company's employees were spread out, working remotely.
"[People thought] it wasn't something that a traditional business should be doing," says Dyer, founder and CEO of PeopleG2. "It was fine if you were Steve Jobs in your garage as a start-up, but as soon as you had any success, you better have an office, right? There was sort of this perception."
Over the next few years, however, it became more acceptable to be remote. And now in a COVID-19 era, it's not just acceptable, it's thought to be a preferred model for many employees and employers. Not only can remote make employees more productive, but it can cut down on bad or taboo work behaviors (think: workers coming into the office sick, chatting too much at the water cooler or reheating fish in the communal microwave).
"It's the wave of the future," Dyer says of remote work.
Although remote work is popular, it can't be a set-it-and-forget-it model of work. It requires new ways of management, trust and commitment from employers and HR and benefit leaders. If companies don't do it well, Dyer says, employees will burn out quicker and be more likely to leave their organizations (especially as more companies embrace the model.)
Related: What's Keeping HR Up at Night? The Great Resignation and more, our survey shows
Dyer will speak about his best strategies for success in a remote-first world April 5 at HRE's Health & Benefits Leadership Conference in Las Vegas. (Register for the event here.)
Ahead of his session, HRE spoke to him about companies bringing employees back to the office, what employers can do better and why employee trust is key.
HRE: Remote work has obviously been the preferred and most common model of work during the pandemic. But now we're seeing a lot of companies start to bring employees back. What do you think of that?
Dyer: What we have seen from the data is that people are more productive, they're getting their jobs done and are doing a fantastic job [working remotely]. There's no reason for most of these jobs that are able to be done remotely to go back. The people that are saying, "Well, we need to [return in person]; we need to for engagement or culture," there's usually a few buckets. One is they have expensive real estate to justify. Companies like Google, Apple, Facebook—they kind of reversed course. Some of them want to have people there for what they're trying to curate.
But then you have people who just don't trust people. Even though it was good, even though they saw success, they still at their core don't trust people, and they want them back where they can see them, control them.
HRE: How much work does it take to successfully manage and connect with remote workers? Especially over the past two years, when so many more employers have been doing this, have they been successful?
Dyer: There are certainly examples of people doing it really, really well, and there are examples of those who are terrible at it. I think, overall, we're a little bit better. And overall, the employee experience is a little bit better. I have had senior leaders tell me that they have never felt more connected to the people they manage than when they were remote. When I asked [one leader] why, he said, "Well, I used to get on a plane. I'm in L.A., I had to fly to Germany to go see that team that I manage across the globe. And I got to spend a week with them, and I get back on a plane to come back to L.A. I basically overdid it for a week in Berlin. I completely ignored everyone in L.A. for a week." All he did was play catch-up. He said, "When we went remote, I just got everybody on the call. I just talked on Zoom; I never felt more connected to everyone. I didn't feel like I was behind all the time." It's interesting; people who have to manage people all over the globe are having much better interactions with their teams.
See also: 3 tech considerations for creating a strong remote employee culture
If we think about managing people in a remote or hybrid setting differently—and learning the skills that are required that are different—it's actually better, it's actually easier. But if you try to essentially do the same thing you were doing before, but now it's remote, it is hard, and your people are failing.
HRE: Tell me more about that and how to do that.
Dyer: I guess the closest example I can give you is, if you've been riding horses your whole life and I showed up with a car, and you took the saddle off of the horse and tried to put it in the car and said, "This is how I ride; I ride on the saddle." And instead of using a steering wheel, you're trying to use the reins, of course it's not going to work. You have to learn how to drive the car. And it's not going to be easy.
Managers are trying to do what they did before. They want to see everyone all the time; they're on all of these really long Zoom meetings. It's terrible. They're trying to control people's time. It's too much micromanagement, too much control. On the flip side, when leaders said, "Let's get really clear about what I expect from you. In your job, I need X, Y & Z. If you do those things and everything else is working, I'm happy. I don't care if you work at 6 o'clock at night, or 6 o'clock in the morning, or, as long as this isn't a problem from a legal standpoint, I don't care if you work 15 hours a day, and then you take three days off." Whatever flexibility you can give them and if they're getting their jobs done—that's what's important.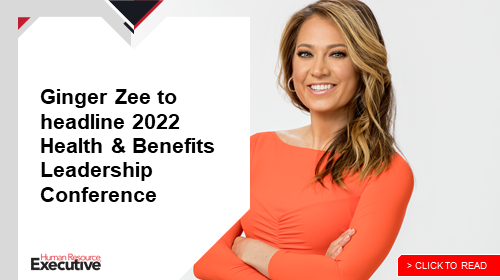 HRE: So it's a lot about having trust in your employees in remote work settings.
Dyer: Trust is key. And I always challenged leaders to trust but verify. We don't want to blindly trust because there are bad actors, bad employees. But what we focus on grows. And if we focus on, "Are they working? Can I trust them? Are they cheating me? Are they not working exactly eight hours today?" If we focus on that stuff, that will only become more of a problem because we're putting energy on this negative stuff. But instead, if we focus on who did a great job, who exceeded our expectations, what team got a project done under-budget or on time—all the good stuff—people want to do more of the good stuff.