Microsoft's newly unveiled Viva Engage boasts a Facebook-like interface and allows employees to create stories like those found in social media apps Instagram and TikTok. Besides being fun and cool, can adding pictures and video clips from your summer vacation help HR leaders build a strong corporate culture across a hybrid workforce?
Yes, it can, predicts industry analyst Josh Bersin, CEO of The Josh Bersin Academy and a keynote speaker at the HR Technology Conference this fall in Las Vegas.
"Viva Engage encourages and supports 'non-work' communications, community, Q&A and belonging," Bersin says. "The whole idea is to build a place at work where people can have a 'virtual watercooler' to share their personal stories, promote their personal profile, and talk about sports, pets, family events and other topics that build belonging."
---
---
Viva Engage is based on Yammer, the social networking app for enterprises that resides in Office 365 and was acquired by Microsoft a decade ago.
According to media reports, Viva Engage includes a "storylines" feature, which resembles Facebook's newsfeed, for posting text, images and video clips. "It looks and feels just like Facebook, and it's clearly designed to feel similar so employees will use it to share news or even personal interests," writes The Verge.
The aim of Viva Engage is to improve employee experience, which can be a challenge in hybrid work environments, according to Microsoft. The tool can help dispersed workers create communities, share perspectives and answer each other's questions, a spokesperson says.
"We did a pretty good job of using technology to meet virtually and to keep collaborating. But while we're perhaps even closer with the people we work with every day … we're not as close with people across the organization," Viva Engage product lead Dan Holme told Yahoo Finance. "And those extended social connections at work are … really critical to employee wellbeing, to making people feel like they belong and are happy and healthy at work." 
Adding more modern, consumer-grade features to Teams is a way to drive adoption with a broader population and also makes Microsoft more of an answer to Salesforce's Slack, says
Rebecca Wettemann
, principal analyst for market research firm Valoir and an
HRE
Top 100 HR Tech Influencer.
This should be a popular feature. "There aren't a lot of good tools for real-time collaboration around spreadsheets, so work teams spend a lot of time versioning and managing those versions. This reduces the time spent managing versions—a big problem with Excel—but also provides an important complement to Teams," says Wettemann.
This isn't the first time that HR tech vendors have attempted to incorporate social media-like features into the look and feel of HR solutions. Along with virtual reality tools that have been used for HR onboarding and skills training, and recruitment tools that resemble dating apps, vendors have tried to make team building and collaboration tools that resemble the apps employees use in their off hours.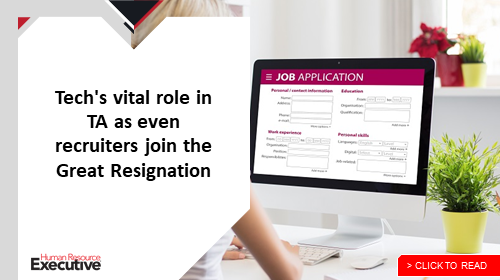 ---
---
Other vendors have taken note of the need for more enticing collaboration tools, says Bersin. 
"There are other tools focused on this market, including a new startup Wisq and platforms like Firstup," he says. "While none of us want one more system to log into, this is a big idea and builds on Microsoft's huge success with Yammer."
---
Not only is Josh Bersin delivering a keynote address entitled "The Disruption Never Stops: What's New and What's Ahead in the HR Tech Market" at the HR Tech Conference, he will also be moderating a newly announced breakout panel. Register here.