It's safe to say that practically no one escaped feelings of stress and anxiety during the last two years of the global pandemic, lockdown and the rise of hybrid/remote work models—burnout was inevitable. According to research from employee recognition solution provider Workhuman, which surveyed more than 2,000 global employees, workers are feeling the stress in profound numbers: 54% of those surveyed said they feel mentally exhausted, while 58% function on autopilot and 44% have trouble staying focused. 
What does this mean for HR leaders?
Chief HR and people officers need to have more meaningful conversations with their teams about their mental health and wellbeing, says Sarah Hamilton, vice president of global human experience for Workhuman, an HCM solution provider.
Having check-in conversations focused not just on the work but how their team members are coping with stress and demands both inside and out of the office is a building block for creating connections, according to Hamilton. 
Related: Burnout and resignations are rampant in HR. What leaders need to know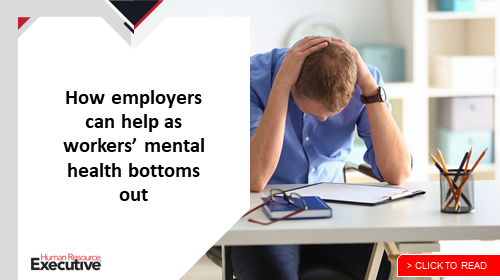 "It's more than the standard, 'How are you doing? How are things? But really … how are you actually doing?' " she says.
Data can also build connections. For example, employee recognition solutions paired with pulse survey tools can help HR leaders gather and examine data on which employees are working together across the organization, how the work is getting done, what soft skills are standing out as valuable, how engaged the employees are with the organization and so on. 
"It will then be on the organization to figure out how to use these insights to their benefit," says Hamilton.
HR leaders need to realize that the days of the "pre-pandemic mindset" of building workplace culture and employee experience programs are long gone, even if employees return to the office on a regular basis. 
"Employees' expectations have shifted, the ways people are working together has shifted, how we are making connections and building culture has shifted," she says. 
To that end, technology designed for the employee helps people feel seen, celebrated and appreciated by amplifying every voice and shining the spotlight on the achievements of all groups in an organization, she says, noting all of these outcomes support overall employee wellbeing.
Related: How spotting your top HR tech opportunities can help relieve burnout 
HR leaders also need to offer appreciation to employees. "It takes little to no budget—perhaps a shift in mindset—to give praise when you see someone doing something right, rather than waiting for a formal review," she says. "We're all human and feel seen when we're shown appreciation."