HRE's annual Health & Benefits Leadership Conference is almost here. The event, running April 5-7 in Las Vegas, will unite HR and benefits leaders and industry thought leaders from around the nation and will dive deep into the biggest benefit and health trends currently shaping the workplace.
Attending the big industry event? Here are five things to look forward to. (And if you can't make the event, be sure to follow our coverage at HRExecutive.com and keep up with the conversation with #benefitsconf on social media.)
Big names, big themes. The roster for the Health & Benefits Leadership Conference is more exciting than ever. Ginger Zee—ABC chief meteorologist, author and mental health advocate—will kick off the event April 5 and will detail her experiences battling mental health issues, exploring why it's vital for employers to step up. Suze Orman, Emmy Award-winning personal finance expert, is also on the roster and will be speaking about the financial state of employees and the next big benefit trend—emergency savings.
Also on the agenda: keynotes about what to know about benefits policy in 2022 by industry favorite Jim Klein; how to empower employees to own their wellbeing working from wherever by i4cp's Carrie Bevis; and a panel on the COVID-19 benefits revolution. Mega sessions will examine helping employees coping with long-haul COVID; how benefits can address racial inequity; addressing addiction in the workplace; and the expanding role of the benefits broker.
Related: The 'most needed employee benefit,' according to financial guru Suze Orman
Sessions examining timely topics. The event includes dozens of timely sessions that will delve into some of the biggest issues in health and benefits right now—from mental and financial health to remote work and ways to retain and attract talent amid the Great Resignation.
Some of the many sessions to keep an eye out for: "Pants Optional: The 5 Secrets to Remote Success" with Chris Dyer; "Financial Health & Security: 5 Actions Employers Can Take Now" with Commonwealth's Tim Flacke; "Choosing the Right Financial Wellness Solutions for Your Workforce" with Financial Health Network's Matt Bahl; "Addressing Health Equity for Healthier, Happier Employees" with Seth Serxner and Dr. Elizabeth Kraft; and "How Benefits Technology Is Transforming the Workplace" with WorkTech's George LaRocque.
Sessions also will feature impressive employers and HR leaders who will talk about their strategies. HR and benefits leaders from General Mills, Upwork, AutoZone, GoDaddy, Paramount, Continuum Global Solution, Pennsylvania State University and many more organizations are on the conference agenda.
(See the full list of our sessions here.)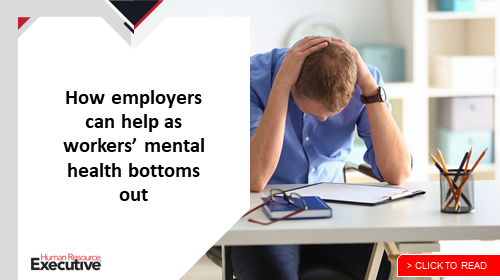 Great networking opportunities. It's important to keep up with the latest news on sites like HRExecutive.com, but there is something special about gathering with peers, industry insiders and experts in the field to learn and talk. Meet and engage with peers at social events, sessions and during our many expo hall hours, where you'll also get a chance to compare current products and services.
Meet exhibitors. The number of benefits and health solutions on the market right now is astounding. With so many possibilities, company leaders will want a chance to learn more about them. Attendees can get a chance to visit with innovative companies during the event with a networking social, innovation sessions and exhibitor hours.
It's a crucial time for benefits. Between the ongoing pandemic, the Great Resignation, record-high inflation rates, and humanitarian, social and political issues, there has never been a more vital time for robust and innovative benefits. Smart employers are turning to a plethora of offerings and strategies to help employees as they navigate a variety of issues and stressors—and those who don't stand to lose out on talent. Attendees will get the most up-to-date information on trends and issues to look out for.
For more information and to register, visit benefitsconf.com.