When COVID-19 first hit, consulting firm KPMG, like many employers, sprung into action by turning to employee benefits—including extra paid time off for infected employees, expanding its network of childcare centers and access to discounted tutoring, among others—to help struggling workers.
But the firm's benefits strategy didn't stop after the first year of the pandemic. KPMG has only gotten more aggressive in its efforts by rolling out a plethora of enviable benefits for employees. In just the last few months, it added a caregiving program that allows employees to take three weeks of paid caregiver leave, separate from PTO; added two caregiver concierge programs that can help employees navigate a wide range of needs; added Juneteenth as a paid, company holiday; and added 12 weeks of paid parental leave to bond with a newborn, newly adopted or new foster care child, regardless of who the primary caregiver is. And twice a year, it will offer a firm-wide break, giving its workers at least nine consecutive days to disconnect.
Related: One of the 'very best' new ways to combat employee burnout
It also reduced employee healthcare premiums by 10% in 2022. Its new and enhanced benefits program is especially important not only as the pandemic continues but as the Great Resignation makes employer action vital.
"One of the things we wanted to do as a result of COVID was make sure that we're competitive in the marketplace because everyone is experiencing this tightening of the labor force," says Darren Burton, KPMG's chief people officer, who will speak in-depth about his firm's benefits strategy as well as about how benefits have evolved as a result of COVID at HRE's upcoming Health & Benefits Leadership Conference. The event will be held April 5-7 in Las Vegas; register here.
HRE spoke with Burton about KPMG's approach, what employees are saying and how he thinks the pandemic has changed the workplace forever.
HRE: You've done a lot with benefits recently. What's behind that strategy?
Burton: The way I explain it to people is that this is a phenomenon that we have a shared experience. No one globally has escaped some kind of impact related to COVID. And that is really a unique experience, just as a human race. And as a result of that, everyone you see across the board in the marketplace really has the opportunity to rethink their role, not only at home but also at work. And we're seeing how the labor market is reacting to that.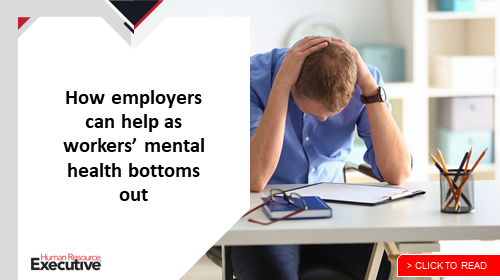 As a result of COVID, we were really listening to our people. And that's not just a throwaway statement. We had a continuous listening strategy throughout COVID, and anyone will tell you that any good continuous listening strategy, the foundation of it is ensuring that you're following up with what you've heard. And that's exactly what we did. All of these major total rewards changes were based on what our people were telling us related to their challenges based on this shared experience that we have.
HRE: Tell me a little bit more about those listening systems. Do you do surveys? Do you have focus groups? Company-wide calls? How have you managed to listen to employees, especially when I imagine that a lot of them are remote?
Burton: It's a combination of all those things. Our listening strategy started prior to COVID, continued through COVID, and still continues today. One of the things that we did is we moved to more than quarterly pulse surveys. We are taking the traditional annual survey and completely moving away from that and going to surveys based on what we see happening in the workplace today. In addition, we did focus groups. Once we started getting survey results back, [we were] really pulling people together [for] smaller focus groups across the organization to really get underneath what they were telling us. So focus groups were a tremendous part of reorganizing and rebalancing the portfolio total rewards that we have.
HRE: You say that a lot of what you have done has been a direct result of what employees are telling you. What kind of things have employees said as far as the struggles that they've been going through?
Burton: People were struggling across the board—whether it be not having the right kind of accommodations at home to be able to work; not having the ability to collaborate with their colleagues; spending too much time in front of a screen uninterrupted; to the difficulties with childcare, mental health, and physical wellbeing with people sitting in front of the monitor the majority of the day. So all of those things we heard and went into a number of the changes.
Related: How employers can help as workers' mental health bottoms out
HRE: What has been the employee reaction to the benefits changes?
Burton: Very pleased. The feedback has been just tremendous. And again, I think it's a connection to the changes that we made; they could recognize [their feedback].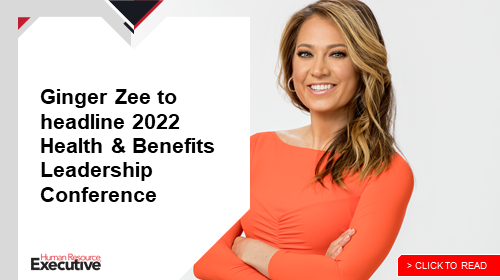 HRE: Do you think the pandemic, and all the other big events that have occurred in the past two years, has shifted employees' perspective on what they want, the kind of balance that they want, and the kind of leadership they demand from their employer?
Burton: Absolutely. I think people before were talking about the workforce of the future. Well, that's here now. And it's a result of COVID, but it's also not just COVID. It's everything combined—it was social unrest, it was political unrest, it's COVID, it's financial crisis. All of those things combined have accelerated where we are today, as far as employees really rethinking what's important to them. Not to mention the fact that we're really in either a virtual world or a hybrid world at this point in time. So the game has changed. And I don't ever see it really going back to the way things were before.