When the Supreme Court overturned Roe v. Wade last week, it set off a cascade of changes across the nation that will have far-reaching implications, including for employers and the corporate world.
As a result of reversing the 1973 ruling that ensured the rights of women to terminate a pregnancy, each state will now put its own regulations in place, and it's expected that about half of states will ban abortion.
So what exactly does the ruling mean and what should company and HR leaders do? Here's what to know.
What does the decision mean?
The reversal "ends the federal protections that ensure the rights to abortion, and it allows each state to put its own regulations in place," says Becky Seefeldt, vice president of strategy for New York-based benefits firm Benefit Resource. Twenty-six states are "certain or likely" to ban abortion now that the high court struck down Roe, meaning many women would have to travel to get the procedure, according to the Guttmacher Institute, a think tank that studies sexual and reproductive health and rights.
How does it affect employers?
The overturn will hit the corporate world hard in many ways and will force employers to decide how to handle their medical coverage, other benefits, company response, employee communication and more. Employers will have to examine their health and benefits coverage to see how the Roe reversal might affect abortion coverage, and they'll have to decide if they want to expand benefits to help employees access abortions. Employers that do expand coverage—by providing travel benefits so that workers can get the procedure in a state where it is legal, for instance—may have to navigate state-by-state laws that could affect such benefits and deal with employee privacy issues. Additionally, employers will have to decide if, and how, to approach communication with employees about the Roe reversal and about the company's stance regarding the news—obviously a polarizing issue.
---
---
How does the decision affect health coverage?
It depends on health plans. Many employers—particularly larger ones with self-insured plans—already have abortion care access covered through their health plan. But some organizations may have narrow networks limited to one state, Seefeldt says, and abortion coverage may be terminated. Employers operating in multiple states will have to navigate a patchwork of state laws regarding abortion.
And some states that ban abortion may also penalize employers for covering abortion services for employees. It's still too early to tell how that will shake out, industry experts say, although lawsuits will be likely in the coming months.
---
---
What should employers do now?
Organizations and company leaders—including HR and benefit leaders—would be well-served to meet quickly to discuss the Roe reversal and address a growing number of questions, says Kara Govro, senior legal analyst at Mineral, an HR consulting firm. Those include: What do our employee demographics look like? What are our values? Do we need to change any of our benefits or healthcare coverage? Should we expand benefits?
Immediately, employers should examine their health and benefits coverage to see what's covered regarding abortion procedures and decide if they would like to make changes.
Industry insiders say it's best for company and HR leaders to take the pulse of their workforce to understand where the majority of their employees stand on the issue. If they find abortion is an issue employees feel passionate about and the company is not doing anything, that will likely have a negative impact on company culture and morale. "The repercussions [for taking a public stance or not taking one] might be that a decent portion of their employees quit or at least start looking for somewhere else to be. And in our current job market, that is more likely than ever," Govro says.
---
---
How are employers reacting to the news?
While many are staying quiet—not surprising, considering a Gartner poll taken after the Supreme Court draft ruling was leaked in May revealed just 8% of HR leaders and executives felt either significantly or somewhat compelled to respond—a growing number of employers have spoken up.
Some large employers have sent employees messages of support and announced new or updated benefits to help employees access abortions. After the Supreme Court decision was announced last week, a number of the country's largest employers, including Disney, JPMorgan Chase, Zillow and Meta said that they would help employees access abortions and cover travel and other expenses to states where workers can legally receive such services. They join a previous string of employers, including Amazon and Levi Strauss & Co, that announced similar new offerings to employees after a draft ruling was leaked. More are likely to follow, experts say.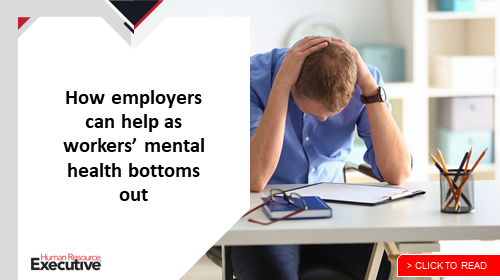 Dick's Sporting Goods, for instance, announced that it will provide employees up to $4,000 in travel expense reimbursement if they need to travel to the nearest location where abortion services are legally available. This benefit will be provided to any teammate, spouse or dependent enrolled in its medical plan, along with one support person. Zillow updated its health plan to reimburse up to $7,500 each time significant travel is necessary to access healthcare, including reproductive services or gender-affirming care, and said moving forward, it will ensure its coverage "includes safe access to reproductive healthcare."
What kind of benefits could come into play?
Abortion travel benefits, so far, are the most common benefits being added by big-name employers. However, due to the benefit's high cost, challenges implementing and managing it as well as questions around privacy for workers who take advantage of the offering— other employers might have to rethink benefits coverage in other ways to help, if they choose to do so. That is especially true for smaller or midsize firms that do not have the budget of their larger counterparts.
In light of these and more concerns, companies may offer other support, like providing health savings account contributions for employees to use to access abortions if needed. More robust paid leave, flexible schedules, paid parental leave programs, childcare benefits and adoptive benefits may all come into play, as well.