The Supreme Court on Friday overturned Roe v. Wade, the 1973 ruling that protected a woman's right to have an abortion, a decision that will have far-reaching implications—including in the workplace.
The decision ultimately leaves abortion decisions to states, and about half of states are expected to ban abortion.
With the reversal of the landmark decision now official (a draft of the ruling was leaked last month), HR and benefits leaders in particular now have a big job ahead of them in figuring out how to navigate what it all means and what comes next.
The latest: Many companies responding to Roe reversal with travel benefits
"HR should ensure that all HR business partners are fully versed on the current benefits available. With the new ruling, there will be more questions about healthcare plan coverage as well as ancillary benefits some employers may be adding, such as assistance with out-of-state travel," says Lorrie Lykins, vice president of research at the Institute for Corporate Productivity (i4cp). "HR needs to be prepared."
So what should company leaders do now? Here are six immediate strategies.
See where your state falls on the issue. The Roe v. Wade reversal ends the federal protections that ensure abortion rights, and it allows each state to put its own regulations in place. Twenty-six states are "certain or likely" to ban abortion now that the high court has struck down Roe, meaning many women would have to travel to get the procedure, according to the Guttmacher Institute, a think tank that studies sexual and reproductive health and rights. Employers first should understand what their state will likely decide when it comes to allowing women to have abortions. That alone will have bearing on what some employers will do if they, and their employees, are located in just one state. (View the Guttmacher Institute state-by-state map here.)
Examine health and benefits coverage. Immediately, employers should evaluate their health and benefits coverage to see what's covered and decide if they would like to make changes.
For organizations that offer nationwide coverage options, the lift is less than if you currently have a narrow network reserved to one state, says Becky Seefeldt, vice president of strategy for New York-based benefits firm Benefit Resource. "If you do offer those nationwide benefits, as long as you're part of a nationwide network that is covering those services, you really wouldn't need to take any significant action because it would already be in that broader [benefits coverage] that you've made available to employees," she explains. But the ruling on Friday allows states to regulate what happens, meaning about half of states would be likely to ban abortion, so employees would have to travel for the procedure.
---
---
Talk to employees. Getting a pulse on how your employees feel about the Roe v. Wade reversal is important and employers would be wise to talk to their workers. Those conversations or surveys can help organizations decide if expanding benefits would be appropriate—as well as understand if offering mental health support on the controversial decision would be beneficial.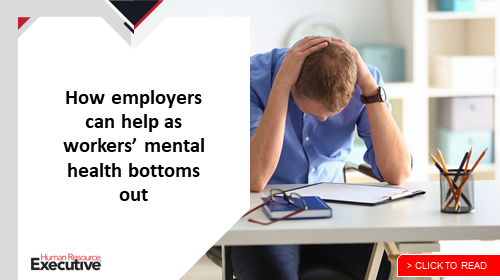 The news may be triggering to some individuals, and employees may have a difficult time concentrating at work, as well.
Speak up. Although abortion is a hot-button issue, experts say that employers shouldn't stay silent on it because employees do not want them to. That follows a recent, larger trend of employers speaking up on social issues that are important to workers, including healthcare and social justice issues.
"Silence on this issue isn't an option for organizations that are genuinely committed to fostering a healthy culture," says i4cp's Lykins. "Leadership needs to ensure that everyone is clear on where the organization stands, and I mean crystal clear—no ambiguity or corporate-speak. Messages should be grounded in the organization's stated principles and values."
Consider expanding other benefits. Employers will want to look at their benefits plans to understand their abortion and reproductive coverage in order to determine if anything will change as a result of the Roe v. Wade reversal. From there, decide if you want to change anything or add coverage. Do you want to offer additional funding for travel-related expenses?
In addition to examining or expanding healthcare coverages or adding travel expenses, employers may focus on expanding other benefits—under the assumption that more women may have children if abortion is less common. More robust paid leave, flexible schedules, childcare benefits and adoption benefits may all come into play.
If you make benefits changes, let employees know. "If there's an intention to expand benefits, this should be communicated too, with the pledge that the workforce will be kept updated as things evolve," Lykins says. "Again, open and consistent communication is key."