Employees are putting employers on notice. By "quiet quitting" or flat-out resigning, the U.S. labor force is sending a clear message about its priorities and expectations. According to a Gallup survey, half of the country's employees define themselves as "quiet quitters," or people who get the job done without going above and beyond.
This trend comes in the wake of a tidal wave of actual resignations, with more than 47 million people leaving their jobs last year as part of the ongoing Great Resignation. In other words, employee stressors and demands are evolving. Work/life balance, holistic wellbeing and workplace culture matter more than ever, and HR leaders now have the opportunity to look at the big picture and mend the gaps in culture and employee benefits. Here's how employers can learn from these trends, foster engagement and ultimately boost productivity.
In a pandemic-hued world compounded by an economic downturn, employees are struggling with everything from added workloads, increased anxiety and childcare woes, to inflation and market volatility. So, the simple answer to why people are "quiet quitting" is their desire to avoid high stress and burnout by taking work/life balance into their own hands. To address this growing workforce need, employers need to evaluate how they are fostering employee wellbeing in all its interrelated forms: mental, physical and financial.
---
---
While the pandemic brought mental wellness to the forefront, financial wellbeing is increasingly top of mind for employees. According to BrightPlan's 2022 Wellness Barometer Survey, financial stress is the biggest source of worry for employees (72%), which affects other dimensions of wellness. For example, PwC's recnent survey found that anxiety about finances impacts mental health, sleep, self-esteem, physical health, relationships at home, and productivity and attendance at work.
In terms of the Great Resignation, the motivations for employees leaving their current jobs may be more black-and-white than quiet quitting.
Pew Research found that the main reasons for quitting in 2021 included: low pay, lack of opportunities for advancement, feeling disrespected at work, childcare issues, lack of flexible hours and not having good benefits. So, like the quiet quitters, those partaking in the Great Resignation seek a healthy work/life balance.
In addition, they're looking for better pay and benefits, enhanced wellbeing and an inclusive company culture. However, with one in five employees now returning to their previous place of work (according to research by UKG), engagement is about much more than a paycheck. While quiet and not-so-quiet quitters may reveal the gaps in a company's culture and benefits, these so-called "boomerang employees" may be key to understanding what a company is doing well.
Foster employee engagement to avoid quiet quitting
Company success relies on employee engagement and wellbeing. For employees to lean in and remain engaged, leadership and HR teams need to create a culture of care and address wellness in a holistic manner.
---
---
Create a culture of care
Leading with empathy and fostering a culture of care involves remarkable communication, a strong commitment to diversity, equity and inclusion (DE&I), and recognition of a range of individual employee needs.
Listen with intent to avoid quiet quitting
Actively listening to employees is a great way to understand the nuances of individual needs. As employee priorities change over time, it's important to maintain consistent and regular communication and respond with appropriate support based on what you're hearing. For example, speaking with "boomerang employees" about what brought them back (and what motivated them to seek other opportunities in the first place) may reveal strengths and weaknesses in your company's culture and total rewards offering.
By listening to feedback and addressing employee concerns, you can find new ways to better support and engage your workforce.
Companies that nurture a sense of belonging will also encourage engagement. For example, employee resource groups (ERGs) are a powerful way to promote social wellbeing. Offering employees multiple avenues to speak up, ensuring all ideas are heard and encouraging frequent collaboration can go a long way in fostering a culture of inclusivity and belonging.
Recognize individual needs
Each employee is at a different stage in their life's journey. Someone who's just getting started at a first job may be dealing with student debt. A mid-career employee may have childcare or elder care responsibilities. A late-career employee is likely planning for retirement.
Each stage comes with a range of different priorities and opportunities. For example, the recent cancellation of $10,000 in student loans is an extraordinary opportunity for companies to offer guidance as younger employees navigate debt relief. Whatever the life stage, be sure to meet your employees where they are with the tools, resources and support they need.
Address total wellness
In addition to creating a strong culture that aligns with employee values and needs, HR teams that address holistic wellness through competitive total rewards and comprehensive benefits will boost employee engagement and productivity.
According to BrightPlan's survey, 95% of employees say access to enhanced employer-provided benefits would have a positive impact, motivating them to work harder, giving them a sense of financial security, encouraging them to be engaged and productive, and nurturing longevity at their company.
Since mental, physical and financial stresses are intertwined and affect one another, addressing all three aspects is critical to nurturing engaged, healthy employees.
Promote mental wellness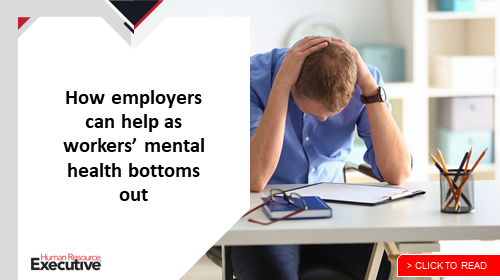 While the pandemic that spurred the work-from-home era introduced new stressors to employees' lives, it also made accessing mental healthcare easier thanks to the proliferation of mindfulness apps and online therapy.
Tools, resources and benefits like stress management training, mental health days and employee assistance programs can go a long way in improving employees' overall wellbeing.
Subsidize healthcare to avoid quiet quitting
Healthcare costs have long outpaced the rate of inflation and now employers are seeking ways to reduce the burden on employees and manage rising costs. Companies can encourage preventive care, such as annual wellness checks and subsidized gym memberships to keep employees healthy. They can also help to reduce the financial burden of healthcare on employees by providing telehealth services and offering health savings accounts paired with an employer contribution.
Offer financial wellness benefits
According to TIAA's 2022 Financial Wellness Survey, more than half of employees think employers have a responsibility to assist them in improving and maintaining their financial wellness. To do this, employers need to offer personalized and comprehensive financial wellness benefits that take into account an employee's life stage or situation so that every individual can achieve financial success.
By providing employees with easy-to-digest and actionable educational resources, employers can remedy a troubling financial literacy rate while better preparing their employees to deal with real-life financial situations.
On the planning front, employer
s can provide tools that help employees set financial goals (such as buying a house or planning for retirement) as well as establish a path to achieving these goals.
Offering sound investment resources and providing access to fiduciary financial planners ensures that employees have the support needed to grow their money as they work toward their goals.
---
---
A holistic approach is required to engage employees
By "quiet quitting" and joining the Great Resignation, employees are sending a clear signal on what they need and expect from their employers in order to be motivated and engaged. The demands are clear: a strong, inclusive culture and comprehensive benefits that address all aspects of well-being.
This shift in workforce expectations is an opportunity for employers. By understanding employee struggles, supporting work/life balance and nurturing all aspects of wellness, companies and HR leaders can better attract and retain top talent while doing the right thing for their people.