Over the past few years, many factors—including the COVID-19 pandemic, inflation, supply chain issues and worker shortages—have presented challenges for both employees and employers. These challenging situations have led to poor mental health, burned-out employees, and increased stress levels in workplaces in nearly every industry. Fed up with the lack of support from their employers to compensate for additional tasks and time spent at work, employees have created their own system to achieve better balance and improve physical and mental health. Social media has sparked workers to turn to the internet to share their own stories of "quiet quitting."
Quiet quitting, the act in which employees set clear boundaries without leaving their jobs, is a Gen Z-fueled trend that appears to have started on TikTok. The movement has gained traction on the platform, with #quietquitting gathering more than 20 million views. Many who support the practice label it a misnomer since it does not actually involve quitting, but instead, encourages workers to stop going above and beyond the work and time they are being paid for in their professional roles.
For employers, this new trend may be a cause for concern. Fueled in many cases by "American workers' guilt," employers have for many years benefited from the so-called "hustle culture," which encourages employees to do more than what they have been asked to, work longer hours than needed, and assume their corporate identity as their personal identity, without added compensation. However, this glorification of non-stop work as a lifestyle has reached its peak, opening the door to quiet quitting and widespread pleas for support.
---
---
It's become increasingly evident that there is a severe need for solutions that support each employee's total wellbeing—biological, psychological and social. Most employee benefits experts will tell you that the answer is clear: Company leadership must actively develop a culture of wellbeing in the workplace to retain talent and secure the future of their business.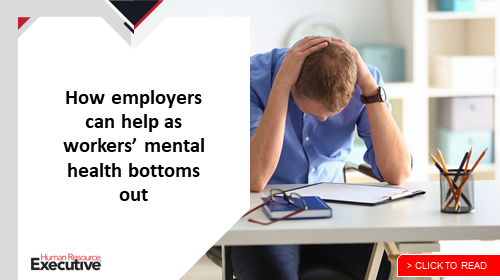 To prevent quiet quitting fueled by employee burnout, employers should consider finding ways to provide workers with the flexibility equity, and long-term benefits that have lately been amplified as being most important. Encouraging team members to value wellbeing can help attract and retain top talent, plus contribute to a happier, healthier workforce. Not only will this help improve employee health outcomes but providing a holistic, coordinated approach to improving employees' total wellbeing may significantly improve business results and productivity, Forbes reports.
Successfully cultivating an improved culture of wellbeing relies on multiple HR functions, not just the benefits department. For example, engaging leaders at all levels in wellbeing strategy helps employees feel supported and better able to address the factors that prevent them from making lasting lifestyle changes.
---
---
And providing skill-building opportunities for managers so they can give employees the time and resources they need to balance both work and home demands is an efficient and effective way to counteract rampant workplace burnout and satisfy the desire for flexibility brought on by the COVID-19 pandemic and the Great Resignation.
In a time when people are leaving their jobs to find a better balance, and millions are forcing employers to recognize their needs and boundaries through quiet quitting, employers have an opportunity to reinvigorate the country's workforce by prioritizing a culture of wellbeing. When companies strike a balance between protecting employee wellbeing and achieving results, a thriving workforce—and a thriving bottom line—are more achievable than ever.