In the midst of the current skills revolution, mentoring has a key role to play in helping today's employees move upwards in their careers. HRE spoke with Seena Mortazavi, CEO of mentoring solution provider Chronus, for his thoughts on the current state of mentoring, including how client Amazon has matured its mentoring program for new managers.
This interview has been lightly edited for clarity and brevity. 
HRE: Amazon has been a client of Chronus since 2015. How has its mentoring program evolved over the years? 
Mortazavi: We've been evolving Amazon's programs significantly over time, and that's one of our main values: continuous learning. While we started with them in 2015, we've been able to keep up with their needs, innovate with them and develop new ways of leveraging the power of mentoring for their employees.
This is typical for organizations that are going through the mentoring journey where you start with a career mentoring program that is kind of basic, which is "I want a mentor so I can get to the next stage of my career." But once companies offer mentoring, they see the potential to do other things. 
HRE: How soon does Amazon offer mentoring to employees?
Mortazavi: Amazon found that, because they were growing so fast, they had to invest heavily in their first-time managers they were hiring because Amazon has a unique culture. They have their leadership principles and other nuances that are specific to Amazon but it's very difficult when you're hiring a manager from outside who hasn't been in the Amazon ecosystem for years to really plug in and hit the ground running.
---
---
They took our onboarding concept around mentoring and provided this to their new managers. It's been effective in helping them scale and get the new employees connected to the culture in a quick and efficient way. Today, Amazon has hundreds of thousands of people on the system, which consists of nearly 100 programs that run on our platform.
HRE: Should mentoring start on an employee's first day of work? 
Mortazavi: Mentoring happens organically regardless of whether it's day one or even before when you're interviewing. You may have a mentor guide you on how to do mock interviews or how to think through the organization you're applying for. That's mentorship. Mentoring happens whether you like it or not and it happens from day one.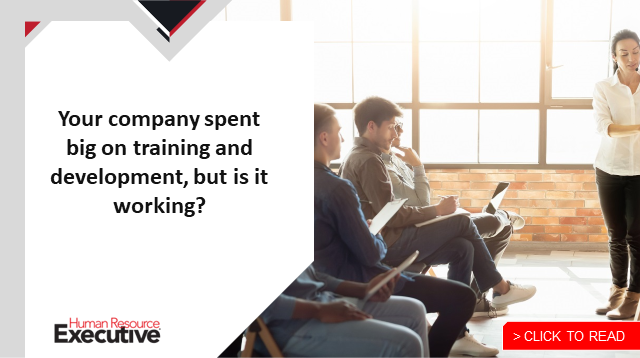 HRE: Amazon has reportedly experienced tremendous employee turnover. It would seem that there's a constant need for mentoring.
Mortazavi: I can't speak to how high their turnover is overall [but] I can tell you that when we did A/B testing of the Amazonians—that is what their employees are called—who went through the mentoring program, they had a higher retention rate than those who did not. 
HRE: What is the difference between mentoring and training new employees? 
Mortazavi: I'm not sure if you're familiar with the 70/20/10 learning model. In the learning and development industry, they say people learn 10% of what they need to do by reading documents and going to workshops, 20% learn from co-workers and 70% learn by doing the job itself. 
We see mentoring fit in that 20%. What's interesting is, if you look at HR budgets, they're focused on the 10%. They spend so much of the resources on the learning management system and they throw a lot of content at their employees, but really as humans, we only learn 10% that way. 
HRE: Given the current skills revolution, where does mentorship fit in relation to upskilling?
Mortazavi: One of the use cases we see for upskilling is what we call "flash mentoring." Imagine going into a platform or a marketplace where you can find experts in specific skills such as Microsoft Excel. You can connect with them and that's how you can upscale those skills. We found that, if there's a demand for a certain skill but there aren't enough mentors, we could give that information to our customers. 
---
Registration is open for HRE's upcoming HR Tech Virtual Conference from Feb. 28 to March 2. Register here.