It's the million-dollar question: How do employers get workers to join the company—and, more importantly, stay—in today's challenging hiring market? While money itself may be part of the equation, it's just one piece—and focusing on compensation and accompanying benefits without a deeper dive into culture could actually be driving workers to the exit door.
That's according to new research out this week from HCM provider Paycor, which found that business leaders are laser-focused on retention. In a pair of online surveys of more than 5,500 business leaders, managers and individual contributors, retention ranked as the top priority, followed by recruiting—little surprise given the market conditions and record turnover in the so-called Great Resignation.
However, the research also shed light on business and HR leaders' outlooks, which are relatively grim. More than half of leaders surveyed expressed concern about having internal candidates to fill open jobs within a month, while more than 60% predicted that the current talent shortage is either long-term or permanent. Meanwhile, a quarter of individual contributors and 30% of managers are currently looking for a new job.
So, what are employers doing to turn these numbers around? According to the research, many are hiking wages and expanding benefits to entice workers. In terms of current benefits designed to attract and retain talent, nearly 80% provide a 401(k) plan, 70% have increased compensation and more than 60% are relying on paid leave programs. Looking ahead, employers are banking on higher wages getting more workers in the door, with nearly half of those surveyed citing that as their top focus for talent attraction in the next year.
---
---
But a compensation-only approach is just scratching the surface for sustainable retention strategies, says Paaras Parker, CHRO of Paycor. For instance, compensation without perceived equity falls flat: The research found that 92% of business owners and CEOs believe they pay women and men equally—but only 68% of individual contributors agree.
"I think that's so telling because the real story there may be one of miscommunication and misperception. Talented people won't stay with a company if they feel like they're not being paid fairly," Parker says. "Beyond the obvious reasons, pay has symbolic importance. When you understand your company's philosophy and feel you're paid accurately, you're far more likely to stay."
Apart from pay and benefits, other top talent-attraction strategies cited by employers surveyed included enhanced career-growth opportunities, a bigger investment in employee health and wellness, accelerated leadership paths and newly designed flexible workplaces.
Such strategies should all work together to support an overarching issue: culture. In the Paycor surveys, when asked what makes them stay with a company, 22% of employees surveyed cited company culture as the top driver—followed by salary/benefits (21%) and flexible schedules (18%).
Parker notes that the intertwining of work and personal lives in light of the pandemic has also intertwined flexibility with culture—and many, but not all, organizations are recognizing that.
"In that sense, the 'ground rules' [for culture-building] have changed for some organizations," she says. "What haven't changed are the fundamentals of culture-building: You must walk the walk, you must be consistent—culture is built from ingrained behaviors—you must be sensitive to cultural rigidity that can come from the same kinds of people hiring the same kinds of people and so on."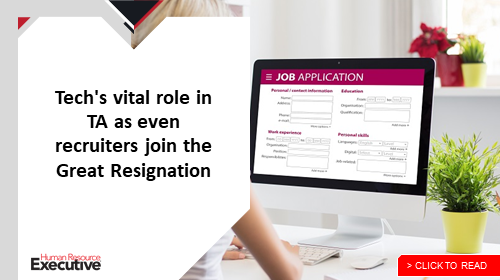 Employers can also look to the pandemic for other culture lessons, the research found. Respondents identified a number of ways the events of the last few years have shaped their culture, with aspects like more trust and communication among the top outcomes, while participants said employers also need to effectively address social issues and ensure leaders and managers are properly trained to manage new team dynamics.
Ultimately, all of those approaches require that HR professionals be "relentless" about keeping people at the center of their work, Parker says.
"We have to continue to focus on productivity, eliminating friction, establishing processes, etc.—as those things are vitally important to a thriving business—but we now have to ensure that putting our people first is a key priority of the company, not just HR," she says. "Employees who feel their employers have a positive impact on their emotional, physical, mental and financial health are going to be more loyal to that company—and retention is going to be the outcome of staying focused on what is most important."