As companies evolve to making hires and promotions based on employee skill sets rather than the job titles on their resumes, a unique challenge has emerged. Simply put, HR leaders know that they have a skilled workforce but they don't know the exact skills that individual employees possess.
In hopes of closing that gap, HCM provider Workday today is announcing that its solution can import and export skills data from multiple sources. The HR technology vendor says that organizations can now "easily and more securely" handle skills data, obtain insights into how skills are used inside their companies, and deliver a more personalized employee experience. By creating what the vendor calls a "bi-directional flow of skills," Workday users can view a consistent skill set across their business to update and improve their skills-based talent strategies.
The new feature provides HR leaders with a clearer view of their employees' skills—information that is often stored in disparate systems and in conflicting formats, such as resumes, onboarding materials or performance reviews.
It will also simplify conflicting skills terminology and create uniform skills definitions to help HR leaders provide employees with more and better career advancement opportunities within their organizations, said David Somers, group general manager, office of the chief human resource officer product for Workday.
---
---
"The skill information resides in lots of different places and that's really the pain point or heartburn that a lot of our customers face as they try to move towards a skill-based talent management strategy," he told HRE before the announcement. "How do I get it back into one place where I can actually understand it, analyze it and take action with that information?"
To create this new capability, Workday worked with clients and partners like Degreed, SkyHive and others to create a "skills ecosystem that helps organizations to import relevant skills data from third-party systems into Workday," according to a press statement released today.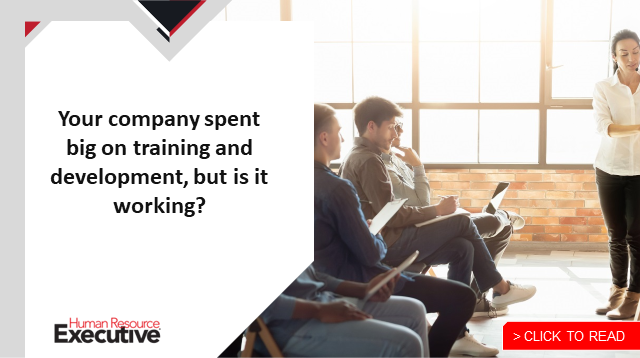 The new capability aims to find employee skills that use different names in different HR systems and create a unified taxonomy to categorize the specific skills. 
"How do you take something that might be a completely different skill language and actually map that back appropriately into Workday? In many cases you had to do that on your own and try to figure that out," said Somers. "The big thing here is the pre-mapped ontologies, where Skill A equals Skill C. We're working with our partners to not only do the skills mapping but [to ensure] this mapping will be maintained on an ongoing basis."
Moving to a skills-based practice is complex thanks to the constantly changing nature of modern skills, said Josh Bersin, global industry analyst and CEO of Josh Bersin Company, in a press statement.
"Workday's strategy is to build a cohesive skills data model that maps skills from various systems such as labor market data, recruiting, and learning, and ties them together for a single source of truth," said Bersin, who will deliver his keynote "The disruption never stops: What's new and what's ahead in the HR Tech market" at 8:30 a.m. Wednesday at the HR Technology Conference in Las Vegas. "This is a natural step for Workday, given … the massive demand for skills-based talent solutions."
---
To learn more, visit Workday on the HR Tech Conference Expo floor at Booth 3920.