After more than two years of upheaval in the workplace thanks to the global pandemic and remote/hybrid work, one constant remains: employees' desire to learn new skills and develop their careers. HRE spoke with Melissa Daimler, the chief learning officer of learning and development solution provider Udemy, who joined the firm last year. Daimler shares how consulting firm Booz Allen filled its wide skills gap, the hot skillset for ambitious employees and why people need a sandbox.
This interview has been edited and condensed for brevity and clarity.  
HRE: What are some current trends in the learning and development space? 
Melissa Daimler: We're definitely seeing a refocus on this idea of upskilling, specifically with the [possibility of the] recession happening and more new jobs that are being created and a lot more skill gaps being created because of that. 
I think the idea of a number of layoffs happening, people leaving and making sure that your current employee base has the opportunities and the skills to do the work that needs to be done—it makes learning and development even more important.
A great example of a company that [executes this] idea well is Booz Allen.
HRE: As one of your clients, what did they do?
Daimler: From a technical standpoint, they were seeing a huge gap in digital skills and they wanted to hire [roughly]  5,000 people in a short amount of time. They realized they couldn't hire fast enough. Instead of focusing externally, they just focused on upskilling internally.
The gap was about 20-30% of the skills that current employees did not have. Within a short amount of time, they were able to fill those roles.
---
---
HRE: Did L&D explode right around the pandemic lockdown and the Great Resignation, or was this happening before we even knew what coronavirus was?
Daimler: The pull of developing specific skills, especially in the technical arena, has been increasing in the last five years, and I think the idea of leveraging somebody like us and knowing that you can increase a skill set, get people certified, get people badges in a short amount of time—that awareness has definitely gone up in the last few years. During the pandemic, the idea of blended learning and being able to learn online has definitely been amplified with people being at home now.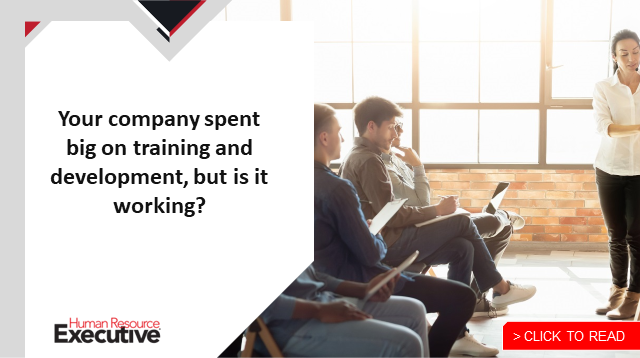 HRE: What are some of the most popular courses or types of accreditation or certification?
Daimler: We obviously get a lot of people who want to increase their technical skills. We do these workplace learning trends reports every quarter, and the number one skill was test-taking, which was a little surprising at first. But then when I dug in and looked at the data, I realized that this completely makes sense, because this focused on the idea of certification and badging. This is increasingly important and more of a trend than I've seen in the past.
HRE: Please explain.
Daimler: So test-taking means how do you take and pass different assessments? How do you get through different certificates? I think we have over 1,000 test-taking courses that you can leverage online. The other interesting thing to me was the other top two skills were around efficiency and innovative thinking. I think this is partly due to the last couple of years that we've gone through [has required] balancing the short-term work that comes our way and needing to be efficient and responsive and also the need to look long-term. How do you kind of balance those two pieces? 
---
---
HRE: That's hard to do when people are also working and putting out fires.
Daimler: Right. And we have to. In this day and age, we have to be agile. We have to continue to figure out how to pivot and continue to be innovative. 
One of the reasons I came here is this idea of cohort learning, a modality of learning that I've always enjoyed. We bought a company called CorpU last year, and we're seeing this amplified need for connection and community.

Also, in the opportunity to not just consume, but practice and talk through what it is you're learning. People are in one- to three-week cohort sessions where you're learning new information, learning new skills, and talking to people in an asynchronous way. You're getting together in a synchronous way live. We offer a solution to engineers where you can go in and learn cloud computing, but you can also go into a [virtual] sandbox and interact with an instructor.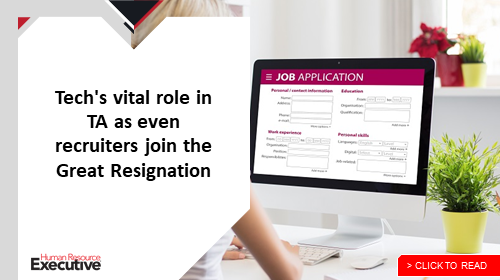 HRE: Are clients interested in virtual or augmented reality? 
Daimler: We're exploring VR. I think we have some ways to go with that. I don't think people are totally comfortable with that just yet. It is mostly right now on a platform or online. I think people are still a little skeptical about it and a little scared to kind of dive in there. 
---
Skills are the currency of the future workplace, and the time to change your thinking about talent management and talent acquisition is today, according to Steve Boese, HRE's Inside HR Tech columnist and chair of HRE's 2022 HR Technology Conference. Register here.