An increasing number of HR leaders are feeling called to respond to the Supreme Court's recent decision to overturn Roe v. Wade, especially as more employees call for action from their organizations on social issues.
A little less than half of company and HR leaders (43%) say they now feel compelled to respond to the recent reversal of Roe v. Wade, the 1973 ruling that ensured the rights of women to terminate a pregnancy, according to the latest benchmarking survey from Gartner. The consulting firm surveyed more than 200 HR leaders last week. That's up significantly from the 8% who told Gartner in May they felt compelled to respond to the Roe news after the Supreme Court draft ruling was leaked.
The significant jump indicates that a growing number of organizations are feeling called to react to the Roe reversal now that the ruling is here and they see a number of other employers reach out to their employees in the ruling aftermath. Still, the survey also found that 35% of organizations are not planning to add any benefits to support reproductive rights and 25% are still evaluating steps.
---
---
Although most anticipated the Roe reversal was coming, many HR leaders have generally been in wait-and-see mode and others wanted to see how their peers were responding before they acted themselves, says Crystal Styron, principal in the Gartner HR practice.
Now, more HR leaders feel confident to respond, she says, especially given that an increasing number of employees are calling for employer response and action on big events, even when they are polarizing.
"Today, employee, customer and investor expectations for civic engagement are high," Styron explains, adding that Gartner's research also reveals that 65% of employees want to work for organizations with a strong social and environmental conscience. Additionally, she says, 68% of employees report they would consider quitting their current job to work for an organization with a stronger viewpoint on the social issues that matter most to them.
---
---
Industry experts say it's best for company and HR leaders to take the pulse of their workforce to understand where the majority of their employees stand on the Roe v. Wade issue. If they find abortion is an issue employees feel passionate about and the company is not doing anything, that will likely hurt company culture and morale. It may also cause some employees to look for other jobs.
"Not taking a position carries the risk of alienating some groups within the company, so it's essential that a company is authentic in the issues it pursues, is willing to make a few sacrifices for a position, and has a plan of action for how to communicate that position," says Emily Killham, director of research and insights at Perceptyx, an employee survey and people analytics platform. "Most importantly, the position itself has to align well with the company's values and mission."
Kara Govro, senior legal analyst at Mineral, an HR consulting firm, also recently told HRE that "the repercussions [for taking a public stance or not taking one] might be that a decent portion of their employees quit or at least start looking for somewhere else to be. And in our current job market, that is more likely than ever."
---
---
In recent days, a handful of large employers have sent employees messages of support and announced new or updated benefits to help employees access abortions. After the Supreme Court decision was announced on June 24, a number of the country's largest employers, including Disney, JPMorgan Chase, Zillow and Meta, said that they would help employees access abortions and cover travel and other expenses to states where workers can legally receive such services. They join a previous string of employers, including Amazon and Levi Strauss & Co, that announced similar new offerings to employees after a draft ruling was leaked.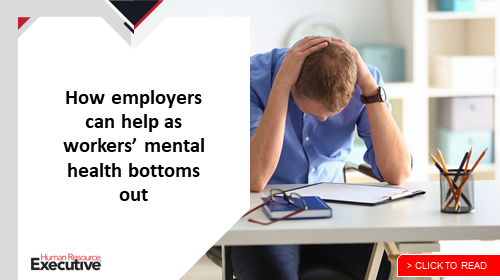 When deciding if and how to respond to the Roe reversal—or any other political or societal issue—HR leaders should consider their organization's own unique circumstances and employee populations, Styron says. "[They] must consider the associated reputational, retention and recruiting risks of a response, their current and prospective employees' preferences, as well as the organization's talent strategy and growth plans," she says.