Attrition has reached an all-time high across nearly every industry. The collapse from pressure on the workforce, after years of burnout, has resulted in severe staffing shortages and the spread of the term the "Great Resignation." Industries like healthcare, trucking and logistics, and childcare are unfortunately the shining examples of this crumble. Finding and retaining quality staffers has become so challenging that healthcare is barely delivering on its promise to society to have the right people in place to care for us when we are sick.
The correlation between workplace developments such as these and mental health trends is established. The World Health Organization notes that the estimated cost of depression and anxiety to the global economy is $1 trillion per year in lost productivity. Mind Share Partners' 2021 Mental Health at Work Survey demonstrates encouraging statistics that the workplace is generally entering a new era on this front, as leaders recognize the value of taking care of employees' mental health.
Support programs range as companies grapple with how best to reduce the stigma, provide a healthy environment and implement resources. These are important and valuable. But a new focus on deconstructing the traditional, full-time labor model in "old school" industries also has the potential to benefit the mental health crisis that's fueling the job exodus.
Though some might say it has been forced, the good news for the healthcare industry in particular is that it is finally addressing the best interests of both the system and its employees' mental health. The advent of an on-demand marketplace of viable talent, ready to take on the hard work of caregiving on their own terms is a growing force in the industry.
The new model
The shortage of employees across all industries and the burnout rate have been well-publicized in the context of the pandemic. What hasn't been clearly addressed is how to fix the problem. A shortage of talent inevitably leads to a cycle of stress for those left to do the work. In the example of healthcare, finding qualified clinical providers was challenging before COVID and exponentially so during the crisis.
See also: Top benefits lesson from COVID: Have a playbook for the next crisis
Static staffing models are part of the issue. Traditional staffing models increase costs while reducing staffers' career, personal and operational satisfaction. For a variety of reasons, healthcare, among other industries, has tethered itself to a model that no longer works. In the example of trucking and logistics, a driver could work one day operating for one company with an unfilled shift and the next for a different company.
This on-demand model can help to alleviate the shortage of truck drivers that are contributing to the supply chain issues in the United States. These opportunities could come through part-time shifts or floating positions. And it doesn't have to be costly through traditional travel agencies. The technology exists to help remove these artificial barriers to growth and satisfaction, to make it easy for both the employer and employee to implement flexibility. This includes flexibility in both shifts and training opportunities. One example is a marketplace app that offers a way to attain education and training. That could be through tuition reimbursement or live experience in training shifts. Industries such as food delivery, transportation and warehousing are seeing success with this marketplace model already.
The ability to switch between environments can be rewarding to those who aren't satisfied in a monotonous setting. A lack of personal growth is a foundational factor in burnout, whereas being encouraged to grow and develop through new experiences can spark a provider to flourish regardless of their career stage.
Moving between departments or facilities shouldn't be a bureaucratic nightmare. Streamlining regulatory and licensing procedures offers those going through the process a smoother experience. Shared corporate services, including human resources and legal, means they can work together to create fewer layers to attain credentials, navigate orientation, etc. Effectively communicating throughout the process increases both interest and engagement—and it helps the providers get to work doing what they want to do: care for patients.
Proactive management
When organizations can better manage the logistics of new labor models, they can be more proactive about burnout and mental health issues. Algorithms can be created for behavioral health indications to look for stress triggers, while resources can be deployed to address issues before they become serious.
This could be in the form of urging employees to take personal time if they have worked a certain number of days. Or maybe a nurse has flagged interest in working a few different units in the hospital and the system picks up that she has been in one unit consistently for a while. It's time to offer her a new environment. There are multiple tools and tactics to help deflect serious problems and highlight areas of process improvement.
Related: Is social health key to improving employee mental health? 
Here's the good news: Some are already embracing this. SSM Health is a not-for-profit health system with 40,000 employees and 11,000 providers. It operates in 23 hospitals, more than 290 physician offices, outpatient and virtual care facilities, 10 post-acute locations, home care and hospice services. The organization had a problem with unfulfilled shifts despite being a major employer in each area it serves in Missouri, Oklahoma and Wisconsin. Management was working through travel healthcare companies but found they were expensive, inflexible and unable to adequately fill shifts while also not committed to providing an ongoing solution to stabilize its labor pools.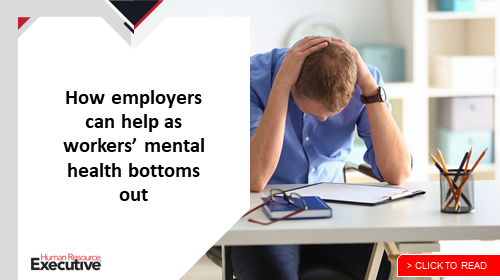 By implementing an innovative marketplace labor technology platform to optimize its workforce, it was able to identify, curate and activate a local supply of clinical professionals. Leveraging technology to directly access local professionals increased its fill rates. People could choose where, how and when they wanted to work at the price they wanted to work for. This created a more engaging experience for qualified, on-demand workers with less orientation time. After just a few months, SSM Health is filling thousands of shifts with local professionals and is projected to save more than $33.4 million due to offering the flexibility to cancel shifts, lower local per diem rates, eliminating travel contracts and having more employee-filled shifts.
Change management
All this technology and innovation sound great in theory, but how do you make it work? Effectively implementing this into an established traditional system requires project management to help navigate the culture. It starts with support from the top; C-suite executives have to buy in with both words and actions. A project manager will help the platform implementation team efficiently work through the existing corporate layers.
Smaller labor systems might not have the resources to handle all this, but they can still take advantage of the benefits. In an independent daycare setting, for example, administrators could utilize marketplace technology to offer up open unfilled shifts at their daycare to a vetted, background-checked group of childcare providers looking for flexible work or additional hours. These smaller organizations will need to tap into their networks and memberships or use the technology partner to provide additional support around change management to help supplement any resource gaps.
Hybrid models
The bottom line isn't complicated: Innovative labor models can help reduce employee burnout, which in turn creates long-term value by providing a better work/life balance. Technology in this arena addresses key factors: finding talent and resources, decreasing turnover and increasing engagement.
The future of work that is especially promising is hybrid, where full-time is balanced with local on-demand per diem staff—the provider has options. It's reducing staff burnout, increasing engagement and happiness, and improving recruitment to ensure the proper resources are in place.