Workplace safety ranks number one on a top 10 list of regulatory issues employers face for the balance of 2022 and beyond, a new report finds.
According to the report, from Paychex, a provider of integrated human capital management software solutions for human resources, payroll, benefits and insurance services, the COVID-19 pandemic created ongoing challenges for employers regarding workplace safety–especially with vaccination mandates and the litigation involved. Also, court-issued stays and decisions reinstating mandates, such as the Occupational Health and Safety Administration Emergency Temporary Standard, have added additional complexities for businesses.
Related: 7 takeaways from the Supreme Court vaccine mandate ruling
Frank Fiorille, vice president of risk, compliance and data analytics at Paychex, says employers should be very aware of mandates–and the status of those mandates–at the federal, state and local levels that could affect their compliance obligations. The top 10 list is compiled annually by a team of regulatory compliance experts at Paychex.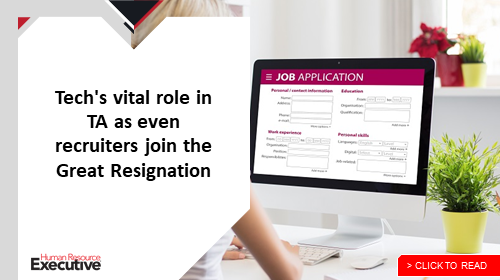 "Policies enacted in response to the COVID-19 will continue to dominate the regulatory landscape in 2022, which will also include issues such as paid leave, retirement and others that affect a company's business and HR operations," Fiorille said, noting that Paychex's compliance experts are monitoring changes in federal, state and local jurisdictions to understand new laws and regulations as quickly as possible.
Following workplace safety, the remaining top concerns are:
2. cybersecurity
3. paid leave
4. retirement
5. tax changes
6. healthcare reform
7. pay equity
8. worker classification
9. privacy
10. cannabis in the workplace
Regarding paid leave, the report notes that many states and localities passed legislation on paid leave in 2021 that covered sick time, family and medical leave, and vaccination leave. More of the same is expected in 2022, including the trend toward "paid leave for any reason" and potentially even a new paid family and medical leave at the federal level.
In the area of healthcare reform, Paychex experts say employers must ensure the furnishing and filing of timely and correct information returns related to Affordable Care Act Employer Shared Responsibility (ESR) reporting. Fiorille adds that the good-faith transition relief from penalties for incomplete or incorrect returns was discontinued, beginning with the 2021 tax year.
Finally, regarding pay equity, the report says employers will need to stay on top of federal and state initiatives aimed at addressing the issue, including salary history bans, requirements to include salary ranges in job postings, and a focus on reporting requirements intended to mitigate gender discrimination in pay.
"Expected talent shortages in 2022 may help close the gap, but employers might also require input from legal counsel to align their compensation and hiring efforts to support pay equity," Fiorille says.