Along with dealing with the new tech demands driven by the global pandemic, HR leaders must also increasingly navigate through the marketing hype from HR technology providers that occupy a growing and robust market.
According to a 2020 study by professional services firm PwC, 74% of organizations planned to increase their HR tech spending, while Sapient Research reports that 57% of HR departments will increase their system spending this year. Last year saw $17.9 billion in venture capital spending in HR technology as well as the debut of 33 unicorns—HR tech start-ups that are valued at more than $1 billion. 
This presents challenges to HR leaders looking to upgrade their technology. 
"There is a ton of new tech flooding into the market and providers are rapidly bringing new tech to market and accelerating their product roadmaps," said George LaRocque, founder and principal analyst for WorkTech, in his "No Room for Error: HR Tech for 2022 and Beyond" keynote address at this week's HR Tech Virtual conference. 
As an overarching principle, "HR leaders must align people strategy with their technology strategy," he said. He went on to offer six tips for HR leaders to help them select the right HR technology solutions.
Related: Why HR leaders are unprepared for the talent marketplace revolution 
1. It starts inside.
HR leaders must align with internal stakeholders inside the organization—such as finance, purchasing, legal and IT as well as the board of directors—to understand what they require for a large-scale purchase. HR, for example, needs IT's perspective on security and privacy issues as well as needing to know what the legal department considers a "hard stop" before signing any contracts. 
LaRocque recalled a large global firm that scuttled the purchase of a new application for tens of thousands of its employees because certain terms were not vetted in the purchase agreement and the vendor would not acquiesce. "The whole process needed to start over," he said. "That is why we need to get this understanding before we talk to tech providers." 
2. Do your research.
Most HR leaders buying technology for their company go 60% of the way through the entire process before they contact a vendor. "And that's a very good thing," says LaRocque.
First, research how other companies chose their HR technology, what solutions worked for them, what issues they addressed and their over all experience with a vendor.
A firm's board of directors might be a font of experience and advice if members also sit on the boards of other corporations. "Those connections may broaden your view and give insights into how the board experts you address these matters," he said. 
3. Early-stage demos
Technology providers need guidance on your requirements, mandates and user base before presenting their products. This allows them to highlight new opportunities and approaches that HR leaders and their team may have never considered. 
But don't get sold! While these presentations are interesting, they should be viewed as solely informational at first. Also, keep the attendee list small in the early stages of the product demonstrations and introductions. "This is an exploratory meeting that you're [using to] inform yourself and your key team [about] what is happening out there," he said. 
HR leaders should also ask about the latest innovations since the last time they looked at HR solutions. "What are the new and different approaches to solve challenges with technology?" he advised CHROs to ask of vendors. 
See also: It's time to rethink how we approach change
4. Evaluate the partnership.
Remember to explore the partnership as much as the technology itself. The vast majority of today's HR technology has moved to the cloud, which means that HR is signing up for a "software as a service" relationship. This means inking a multi-year contract and signing on for the vendor's product roadmap. "You want some direct connection with your vendors to understand their approach to solving problems and who will you be dealing with," LaRocque said.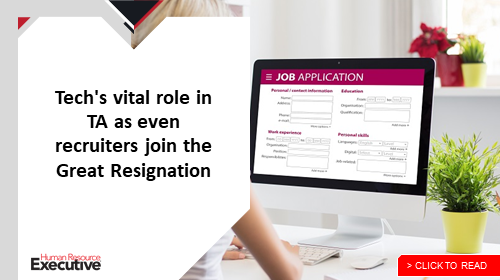 HR leaders must ask about the vendor's culture to address the inevitable challenges of rolling out and supporting new technology. "There are always challenges, and you need to have confidence and trust in the partner that you are selecting," he said.
5. Don't overscript the demo.
HR leaders need to avoid asking for a recreation of their current HR systems and work processes, and should provide a flow of transactions, workplace and business uses instead. 
"It's counterintuitive. You will have new workflows and transactions that are important and you're looking for vendors to demonstrate. Communicate and be rigid in your evaluation of those but be careful not to recreate what you're replacing in the first place," he said. "Allow room for the vendor to go off script."
6. Be thoughtful before going live.
The stakes are high, and HR should consider phasing the rollout of new technology in stages. 
"There's a lot of technology to evaluate. You need to look at the opportunity to test and implement and learn before you go live, and you need to consider data, reporting and scalability," he said. HR has to rely on internal resources such as IT to plan integration and scalability of the new technology. 
"That's where IT's expertise is going to be helpful," he said.