Working parents have reached their breaking point.
According to new research from Bright Horizons, a global provider of childcare services, 47% of working parents say the disruption in childcare from the pandemic is a "prominent stressor." The survey was conducted in mid-January and reflects the opinions of more than 1,000 employees who have children 12 or under.
"Childcare and [school] disruptions have really taken their toll on working parents and their children," says Maribeth Bearfield, CHRO of Bright Horizons. "We had hoped it would be different going into this school year, but then Omicron just changed everything."
Not surprisingly, 70% of respondents rank aligning childcare or school arrangements with their work schedule as "very" or "extremely" important. Another 71% say having their children out of childcare or school is disruptive to their daily routines. While 70% state that continuity of in-person schooling or childcare is "very" or "extremely important" to a child's wellbeing, 62% say it's also "very" or "extremely" important to their ability to work.
Bearfield says these results "shout out" that working parents need more support.
Some employers are listening and using childcare as a retention and hiring tool to win the talent game. Bearfield points to Major League Baseball, which partnered with Bright Horizons in August to launch a backup-care program for its workforce. Its employees can access any of Bright Horizons' centers for childcare and, if needed, turn to Sittercity.com, an online marketplace offering local in-home care.
Likewise, Mass General Brigham, a hospital and physician network, now offers on-site and backup childcare to support frontline employees who work nontraditional hours, she says, adding that this is a "huge change" since employers have rarely addressed the childcare needs of those working evening shifts. She also points to Podium, a software company that traditionally offered a weekday childcare program for its roughly 900 employees and that recently introduced two-day, three-day and drop-in childcare programs with reduced rates.
As more employers sweeten childcare benefits to recruit and retain talent, Bearfield says, managers are also realizing that, when employees are not worried about their children, they tend to be more productive, creative and engaged.
HR's role in harnessing that potential will be the focus of a number of sessions at the upcoming Health & Benefits Leadership Conference, being held April 5-7 in Las Vegas. The conference will include tracks such as Managing Remote Workers, Improving Mental Health and Hot Benefits to Attract and Retain Talent, where childcare trends will be a primary focus. For instance, an April 6 discussion with representatives from Wellthy, The Holding Co. and Just Health Collective will explore how some companies are using caregiving benefits to win the new war on talent, with a particular focus on attracting women and people of color. On April 7, Medela will share its strategy for using parental leave benefits to support working parents and impact the company's overall culture.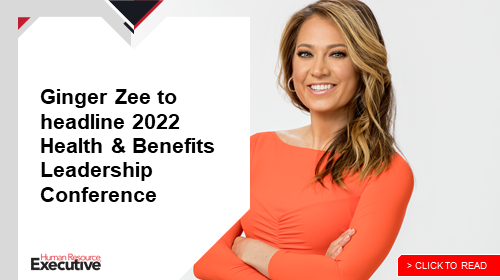 See also: Your insider look at the upcoming Health & Benefits Leadership Conference
As more employers recognize the value of such strategies, Bearfield predicts these benefits "will be a given" in the future.
"Two years ago, we had [employers] asking, 'Why childcare?' " she says. "Today, they're asking, 'How? How can we make this happen for our employees?' "