Decisions on vaccination policies—whether to require them for employees, especially after the Supreme Court blocked the rule that large companies would have to mandate vaccines for their workers—have been among employers' biggest and most complex problems in recent months.
Now they're faced with a new variable: whether to require booster shots.
"Companies are struggling with this one," says Brian Kropp, chief of research in the Gartner HR practice. "There's complexity around the timing: You might have a situation where the base had their two shots more than six months ago, and then you say they're not fully vaccinated. There's complexity in managing that definitional process."
New: Beyond the Great Resignation, 7 trends that will shape work in 2022
The Omicron variant, which has surged through the nation, has essentially turned COVID-19 vaccination into a three-shot dose. Research shows that a booster shot decreases infection risk and the severity of cases and leads to fewer hospitalizations.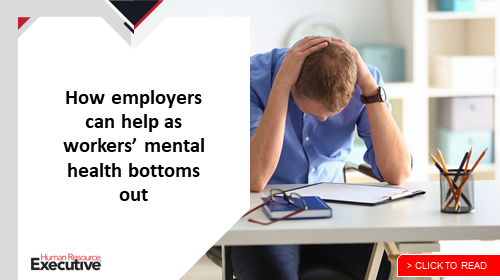 "Early data suggests that third doses of mRNA vaccines provide additional protection against the Omicron variant," says Dr. Jeff Levin-Scherz, population health leader at consulting firm Willis Towers Watson. "Companies with higher levels of vaccination in their employees will have fewer business risks, both from infected employees and overall work disruptions."
"Employers do recognize that there's an added layer of protection [with boosters]," adds Dr. Neal Mills, chief medical officer and senior vice president of Aon's health and benefits practice.
As a result, a number of employers are not only encouraging employees to get their booster shots, they're beginning to require it. "The intensity around [the Omicron variant] has prompted employers to develop documents and communications that are going out to employees that say companies are now going to require the booster shots," Mill says. "I do anticipate more employers requiring those booster shots."
Apple said last month that it's requiring store and corporate employees to get a COVID-19 booster shot. Meta—the parent company of Facebook—said employees will need to get a COVID-19 booster shot ahead of the company's return to in-office work in March. And scores of universities, such as Stanford, Harvard and the University of Michigan, are requiring students and employees to be vaccinated and boosted to return to campus.
More may follow. One in five organizations say they consider booster shots part of fully vaccinated status, according to a survey of more than 400 employers from consulting firm Gartner conducted Jan. 19. That's up from the 8% of companies that said the same in December.
"My guess is through time, companies that have a vaccine mandate, or vaccine-or-test requirements, will all shift to having a booster shot to be considered vaccinated," Kropp says.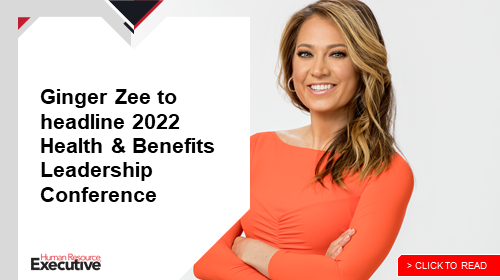 Related: Learn about compliance issues, including COVID-19 vaccine policies, at HRE's upcoming Health & Benefits Leadership Conference from April 5-7 in Las Vegas. Register here.
Other organizations may wait to see if—and when—the Centers for Disease Control and Prevention changes the definition of fully vaccinated to include a booster shot—a revision that is under consideration—before they make the move.
Requiring third COVID-19 shots isn't yet a widespread strategy—especially after the Supreme Court last month blocked the Biden administration's mandate that employers with 100 or more employees implement a COVID-19 vaccination requirement for their workers and offer a weekly testing alternative for those who refuse or are unable to receive a vaccine.
The Supreme Court ruling, though, doesn't preclude employers from making their own decisions about vaccine mandates. And it's not stopping many of them. The same Gartner survey also finds that the majority of the employers surveyed say the ruling has no impact on their vaccine and testing mandates: 35% say they still plan to enact a mandate despite the Supreme Court ruling, and 14% say they are still putting a testing regimen in place.
Related: 7 takeaways from the Supreme Court vaccine mandate ruling
The main reason employers are still requiring vaccination—and now boosters—comes down to health and safety. Even though they no longer have to mandate vaccines, it makes sense that many employers will continue to implement those policies, especially with employers eager to bring employees back into the office.
Employer vaccine action largely has employee support, too. A survey from Eagle Hill Consulting finds more than half of U.S. workers (56%) support employer requirements for vaccine boosters, while 78% say employers should encourage or require employees to be vaccinated for in-person work.
The research indicates "workers continue to want employers proactively involved in health and safety protocols," says Melissa Jezior, president and chief executive officer of Eagle Hill Consulting. "From vaccine and booster mandates to masking and social distancing requirements, most workers continue to look to their employer to stay engaged in COVID-19 precautions."