Welcome to the HR Tech Quick Hits column, featuring the latest in HR tech partnerships, funding, people moves and compelling data. To make sure you don't miss any content, subscribe here to receive HRE's weekly HR technology newsletter in your inbox. 
Aitken set to transform Betterworks
Performance management tool Betterworks hired Jamie Aitken as its new vice president of HR transformation. In this role, the 25-year HR veteran will support Betterworks customers with "innovative strategies to improve talent management practices, employee engagement and culture," per a Betterworks announcement. Aitken has previously worked at SAP SuccessFactors, Bombardier Aerospace, PeopleFluent and other firms.
In other people news, talent acquisition and people analytics provider Crosschq has named Jo Avent as chief people officer following the company's acquisition of recruiting analyst platform TalentWall. Avent was co-founder of the latter company and, earlier in her career, she was an independent consultant specializing in recruiting selection process design. "Going from co-founder to Chief People Officer is perhaps an unusual path but since I've done some aspect of every role in an organization," she says. "I'm keenly aware of the dynamics between different teams and the challenges faced by each role." 
HR Tech Number
Knowledge workers waste 89 working days and five days of personal time on unproductive meetings, duplicate work and information tracking each year, according to data gathered by Wrike and parent company Citrix. Also, 78% of employees say they are working at cross purposes with their colleagues. In addition, employees reported that they use 14 applications every day and send and receive 295 work-related messages on average each day. "We've seen workers leaving employers in droves for numerous reasons, one of which is just now coming to light," says Andrew Filev, a Wrike general manager.
New HR Tech Partnerships
Workplace platform provider HqO has bought workplace analytics firm Leesman. This is HqO's second acquisition in a year after it scooped up OfficeApp, an employee engagement platform. "The Leesman Index has been transforming how organizations benchmark their workplace experience for more than a decade, helping some of the biggest brands in the world improve their employee experience through their rich data set and proprietary methodologies," says HqO CEO Chase Garbarino.
After raising $100 million, compensation solution provider Pave acquired Option Impact to become the largest real-time compensation data set in the world, according to company claims. "Over the last two years, almost every one of our 2,700 customers has told us that they rely on both Pave and Option Impact to inform their compensation decision making," writes a Pave rep on its company blog. 
HR Tech Funding
Talent mobility provider Gloat raised $90 million in Series D funding. Gloat appears to be on a growth path with clients such as Unilever, Schneider Electric, Seagate, Nestlé, Novartis, Standard Chartered Bank and HSBC making up its 2.5X growth and 50% increase in employee headcount. "The workplace is undergoing profound change," says a private equity rep who oversaw the fundraising. "For many employers, it has been a surprise, but Gloat saw this coming years ago."
Real-time coaching solution provider TaskHuman raised $20 million in Series B funding, bringing its fundraising totals to $35 million. The new funds will "supercharge product development, marketing and sales efforts," says the company, which has a network of over 1,000 coaches in nearly 50 countries. "This round of funding allows us to continue expanding our coaching offerings to support individuals' personal and professional needs, while continuing to bring on a global network of specialists," says Ravi Swaminathan, co-founder and CEO of TaskHuman.
Podcast Pearls of Wisdom
How is Standard Bank Group uncovering its workforce insights? In this week's episode of Digital HR Leaders, host David Green speaks with SBG's Ampie Swanepoel and Werner Merbold to hear how they inspire employees to become more data-driven and how they earned buy-in from the corner office to share workforce data with their people leaders. Listen here.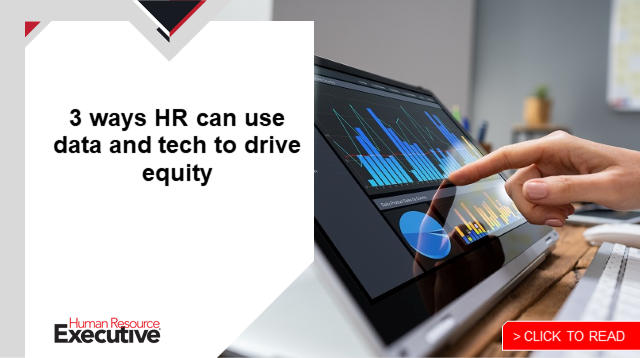 HR Tech Conference Insights
Are you ready to hit the courts? The opening keynote of the 2022 HR Technology Conference is none other than former SVP of HR and chief diversity officer for AT&T and current CEO of the Dallas Mavericks, Cynthia Marshall. In her opening keynote, set for 3:45 p.m. Sept. 13, Marshall will share her vision of diversity and inclusion and coach all of us on how to think of "the person first and the employee second." Register here. 
---
Do you have HR technology news or insights that we should consider including here? Contact HR Tech Editor Phil Albinus at palbinus@lrp.com.