Employee engagement programs that can boost worker retention have outstripped talent acquisition and recruitment as the top HR priority for the coming year.
According to a new report from people success platform provider Lattice, HR leaders are seeing a slight slowdown in employee resignations and hiring, and this new reality, coupled with concerns of a slowing economy, has pushed HR to focus on retaining valuable talent next year.
In its annual report titled "State of People Strategy: How HR drives results in times of change," 41% of respondents reported that employee engagement is their top priority, just ahead of manager training (35%) and learning and development (34%). Just 17% of respondents listed talent acquisition as a top priority for next year, down from 39% last year. (Survey respondents, more than 800 global HR leaders in industries of various sizes, were allowed to choose up to three concerns from a list of 2023 priorities.)
"This year, talent acquisition isn't just less important to HR teams; it's near the bottom of their priority list," according to the report. "Absent the ability to hire talent from the outside, HR teams are investing in the people they already have."
That said, Lattice's data shows that employee engagement, as a whole, is a key focus for HR. "The majority (86%) of HR teams say they're putting more effort into improving employee engagement this year than they have in the past," the report reads.
And HR technology has a role to play in all of these priorities, according to Dave Carhart, vice president of advisory services for Lattice. These topics also will be explored during HRE's upcoming HR Tech Virtual Conference, taking place online from Feb. 28 to March 2. Learn more and register for the free event here.
---
---
"Most leaders are planning to invest in HR analytics, tools that enable transparency, equity, compensation and more robust capabilities around performance that [allow] for more frequent touchpoints and data integration," says Carhart, who was the vice president of people for Lattice until May.
Trends highlighted in the report also reveal the importance of an integrated HR technology stack, he says, adding "I expect we'll see increased demands for more flexible processes that not only integrate but produce substantially more data points around the employee and, from there, allow HR teams to make more evidence-backed, people-centric decisions."
Specifically, integrations that allow companies to better connect compensation―which Carhart calls "a hot-button topic" given fast-changing laws around the topic―with performance systems will be key to helping organizations improve business and people results
According to the survey results, the wave of new and upcoming pay transparency laws in such places as New York City, Colorado and elsewhere also have caught the attention of HR leaders, according to the survey results. And this "increasingly harsh spotlight" from both the regulatory and employee perspectives, Carhart says, will prompt companies to put more formal processes and structures in place for compensation—and technology can support that too.
---
---
In general, Carhart predicts that compensation will receive more scrutiny in the year ahead from HR leaders who believe it can bolster employee retention amid economic uncertainty, high inflation, increasing layoffs and recession fears.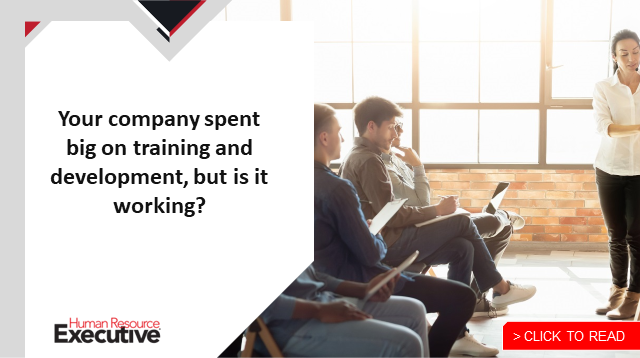 "With the larger macro environment still evolving, we're going to see a lot more pressure on budgets and a greater expectation for HR initiatives to link more closely to business outcomes," he says. "A critical element of this is going to be integrating a performance lens across employee growth and engagement, whether that's in compensation, retention strategy or development investments."
Ultimately, Carhart believes that the report's findings demonstrate that employee retention will require investment in new technology to address this matter. "If, like many of the teams in our report, retention is a priority, then putting resources behind employee engagement is going to be an important area," he says. "Getting a clear read on employee sentiment and the ability to act on it will be critical."
---
Registration is open for the HR Tech Virtual Conference from Feb. 28 to March 2. Register here.