The modern work landscape is presenting a variety of rising challenges to HR and recruitment leaders—but, ultimately, it all comes down to how employees are treated and supported. The hard truth is that if employers ignore the employee experience, workers will vote with their feet and new talent will have to be hired. At last week's Oracle CloudWorld event in Las Vegas, Nagaraj Nadendla, senior vice president of product development for Oracle Cloud HCM, and Jane Veader, principal product strategist for Oracle Cloud HCM, discussed with HRE why, in this environment, candidate experience is just as important as EX—including why candidates typically bail out of the recruitment process, how onboarding can set the tone for a new hire's tenure and why looking for new talent may require attending job fairs at high schools.
This interview was lightly edited for brevity and clarity.
HRE: What is the state of today's HR technology market? What problems are clients asking Oracle to solve? 
Nadendla: I think top of mind for customers is employee experience. Given the market we've been in and will continue to be in, giving employees true skills and acquiring skills appropriately, whether it's internal or external, [means paying] significant attention to the employee experience. 
Veader: When we talk about employee experience, our concept is extending it to the candidate experience. The war on talent means that you have less of an ability to churn through people in your candidate experience. You need to still treat people with respect and transparency throughout the process. A lot of the things that we talk about in the employee experience, we also talk about on the candidate side as well.
HRE: How is Oracle helping with that experience?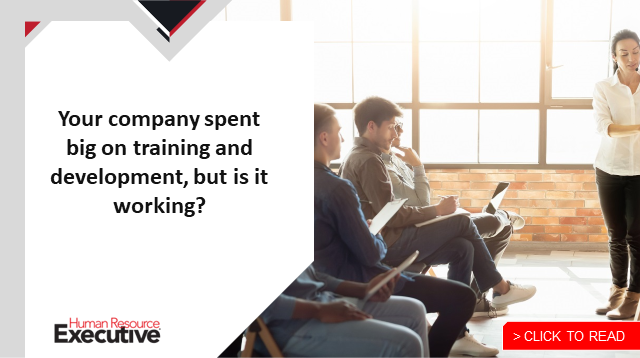 Veader: [Oracle is helping people to think] very carefully about what information you need from a candidate and at which point in time. The ability to parse a candidate's information from a resume or a LinkedIn profile, that's table stakes, and it should be that way all across the board for candidate experiences. 
---
---
You also need to have respect for the time that they take to fill out the application, and then have some transparency to the process beyond that. It can take a long time to hire in different industries and that is difficult for people to change, but giving candidates [the idea that their application] is not going into a black hole and that they have some sort of ownership in the process [is important]. Some of the things that we do are geared around self-service interviews and automation, working behind the scenes to keep the process from going off the rails.
HRE: Can you see when bottlenecks are occurring in recruiting? 
Veader: When I think about bottlenecks, I have different areas that I focus on. One of those is initial engagement, just making people aware of your job requirements. If you're not Fortune 100, you're probably making people aware of who you are and what kind of jobs are offered. That's the first filter to get the candidates you need. Then, when I've got people coming in through my hiring processor and talent pools, [I ask] how am I interacting with them and how am I doing that at scale? 
One of the big areas that we're focusing on right now is interview management because that is a very just sticky process for many organizations. If you have to interview people in some capacity, there can be five, 10 or [many more] interviews and you have to coordinate this with different people. One of the biggest bottlenecks is just getting people moving through the selection process efficiently. 
HRE: How important is onboarding to the candidate experience? 
Veader: Onboarding is one of those critical places where you can have a bad experience upon accepting an offer. Some of the worst things that happen to candidates are when they're in that limbo of "I've accepted an offer and I don't know what comes next." Having that seamless transition to convert people from one place to another, that's the nexus where we live. 
---
---
But it also is where there has historically been this critical point of failure in transitioning data from one system to another that might slow down the actual hiring process. That's part of where our interest in onboarding lies—just keeping that momentum. If you have a two-month span before you actually start on day one and you're not sure where you're going, you might accept another job offer in that time. That's why you need to be able to keep that process going as [a form of] connective tissue throughout the employee experience. 
HRE: What's the next trend that you see coming to HR technology or HR in general? 
Nadendla: Given what we've seen across many industries, many of them are transforming themselves into digital businesses. One of our clients moved from an industrial organization into a digital home experience company. That means there's a requirement of different skill sets. It's not just about manufacturing.
One of the trends that the industry has not been paying attention to is, where do you get the skills? Maybe HR and recruiters have to go to universities and even high schools where kids are getting educated. Nurturing talent might start even sooner or should start even sooner than at universities. 
---
Registration is open for HRE's HR Tech Virtual Conference from Feb. 28 to March 2. Register here.