The number of organizations that have embraced the use of artificial intelligence has been gradually building in recent years. But, thanks to the swift adoption rate of new tools, particularly ChatGPT—which gained 1 million users in just one week after its launch earlier this year, according to data from Morgan Stanley and UBS—efforts to build an AI-fueled workplace culture now need to be kicked into higher gear, says Katheryn Brekken, Ph.D., of the Institute for Corporate Productivity (i4cp).
Brekken and i4cp CEO Kevin Oakes recently gave an online audience of HRE readers a preview of fresh research that will be revealed at the HR Technology Conference & Exposition in October. Their pre-conference workshop is designed to help attendees create a blueprint of a healthier culture and a better understanding of how technology—especially AI—plays a critical role.
Watch the webinar replay: AI and HR: Implications and Opportunities
The i4cp team surveyed about 1,500 senior leaders from organizations with at least 1,000 employees about their use of AI. The preliminary data (to be released in full at the HR Tech Conference) showed that 42% are currently exploring what AI can do for their organizations. Slightly less than 30% stated that they didn't know their leadership's perspective or considered it a "mystery."
By the time HR and tech leaders gather in Las Vegas for the conference, says Oakes, the number of organizations embracing generative AI internally is likely to increase. This, according to the duo from i4cp, is positive because leadership agility demonstrates an ability to be nimble and adapt. This creates a culture that can embrace the benefits of AI's transformative potential, driving progress and creativity in unprecedented ways. "High performers have created a workforce that is accustomed to change," says Oakes. "I'm concerned for the companies falling behind."
HR leadership must adopt a 'digital mindset'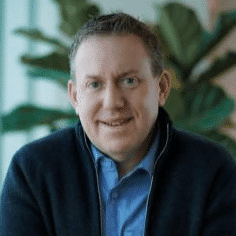 Other HR analysts tend to agree that now is the time for HR and C-suite leaders to make plans for utilizing generative AI in the workplace. Jason Averbook of Mercer | Leapgen states that organizations "will never be successful until HR leadership adopts a digital mindset."
In other words, high-performing organizations can't just implement new tools and forget about them, nor can they ignore them. Perspective, communication and an outcome-driven strategy need to guide a technology-enabled culture. "The goal is to drive a digital strategy, not merely maintain operational systems," says Averbook.
Averbook and his Mercer | Leapgen colleague Jess Von Bank will lead an HR Tech session to help HR leaders "demystify the strategy-tactics maze and ensure you don't lose sight of the big picture," which involves building a culture that embraces AI—an ideal conversation for those who feel their leadership perspective on generative AI at work is a "mystery."
"Mystery is what concerns us," says Brekken. She encourages HR leaders to share expectations, standards and protocols to serve as guardrails for using generative artificial intelligence in the workplace. A lack of guidance can be "especially detrimental" to the organization because people don't know how to utilize these tools in line with company objectives and goals.
And don't think that a lack of leadership position will simply be interpreted as a no-go for generative AI from the employee's perspective. In fact, the opposite is likely true: Sixty-six percent of respondents to the i4cp survey said that it's very likely or certain that people are using generative AI at work without informing senior leadership or managers.
Both Averbook and the i4cp team encourage some experimentation with these new tools, but it's important that people know how to experiment safely—for instance, not to put sensitive information into the model, whom to inform if something goes wrong and how to determine which use cases will fit into the organization's vision.
Healthy experimentation can lead to insights into how AI can benefit HR teams by creating efficiencies and solving problems. These are the outcomes that high-performing organizations can expect from an AI-fueled culture, according to Oakes and Brekken.
For HR leaders who don't know where to start, the i4cp survey results suggest that learning and development, people analytics and talent acquisition are the top areas to experiment with generative AI tools. To learn more about the applications and use cases that will build an AI-fueled culture, plan to attend the i4cp pre-conference workshop at the HR Technology Conference. Tickets are available now.