Talent acquisition is in crisis. Recruiters and others in TA, like much of the rest of the workforce, reportedly are leaving their jobs in high numbers—even as the biggest challenge facing organizations and HR leaders in the year ahead is hiring and retaining employees amid the Great Resignation. One recruiter tweeted recently that a search on LinkedIn for positions in the recruitment field turned up more than 14,000 job openings.
Why are the very professionals dealing with the Great Resignation also looking to leave their jobs?
For Madeline Laurano, founder of human capital management consultancy Aptitude Research, it's a disconnect between employers' often unrealistic expectations and the challenges of finding the right candidate in today's job market.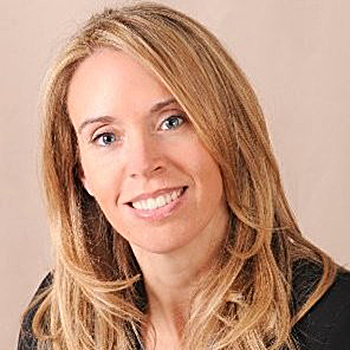 "I think we are in a crisis situation," Laurano says. "I think the first 'aha' for me was realizing how little companies understand the recruiter experience. They don't understand what recruiters do and they don't value the work as much as they should because it's so critical right now."
Laurano's research backs up her conclusion. Her firm released "Talent Acquisition Technology and The Modern Recruiter" last week and found that 67% of companies increased their investment in TA tech last year and 73% plan to increase their investment in 2022. Even so, 58% of recruiters do not believe that leadership understands the demands of their role in the organization. As a result, recruiters are feeling overworked and exploring new opportunities.
(Aptitude Research surveyed 400 talent acquisition leaders at organizations with at least 1,000 employees between October and December.)
The above findings confirm Laurano's belief that workers feel overworked and undervalued across industries. And talent acquisition professionals feel the same way: Laurano found that one in three recruiters are looking for work, nearly one-third are feeling more burned out this year than last, and 42% believe that they do not have the resources to be successful.
Employers don't realize how challenging a recruiters' job is and the long days they put in, says Laurano.
"They're working hours well beyond the 9-to-5 schedule, calling candidates in the evening and the early mornings," she says. She adds that when recruiters and HR leaders were asked whether they agreed with the statement "we can't find enough quality talent," 73% of recruiters said yes.
The challenge hasn't escaped the notice of HR experts like Jason Averbook, an HR consultant who will present a spotlight session titled "Automate to Humanate: Purpose in the Now of Work" during the HR Tech Virtual Conference in March. "Organizations are going to have a hard time filling jobs if they can't find enough recruiters," he says, "That's why we need to think about other solutions. Hiring more recruiters and overwhelming them with unrealistic requirement loads isn't a solution."
Employers appear to be stuck in the mindset that recruitment is a straightforward process that involves searching for candidates on LinkedIn and Glassdoor and sending e-mails to start a dialogue. In fact, TA professionals must often deal with vague job descriptions, dense jargon, and HR and people data that is stored in silos inside an organization and managed by outdated technology.
Bottom line? 'Recruiters and hiring teams need help'
"One finding that really stood out was how important integration of technology is for recruiters. We always think that's important, but we see recruiters that are actually doing the work and using the tools saying integration is so critical," says Laurano.
TA tools also often don't work in the recruiter's workflow and how they do their day-to-day job, the report found, leaving recruiters using different solutions. "To have everything integrated makes their jobs easier [and provides] a much better, easier experience for them," Laurano says.
Despite these tech frustrations for the past several years, TA professionals are not going back to the old days of want ads in newspapers and spreadsheets. In recent years, they have been adopting different types of technology such as AI matching and programmatic job matching to connect the right skill with the right talent.
Programmatic job advertising is playing "a big role," according to Laurano, in improving the recruiter experience. Instead of recruiters manually selecting where to advertise their job openings, programmatic tools automate and streamline these steps to save time and money. "At the end of the day they're able to target the talent that they're looking for versus saying, we're getting all these resumes, but they don't match what we're really looking for," she says.
And talent acquisition professionals do not worry that AI will replace them. Forty-two percent of recruiters believe that AI will help them become more strategic in their jobs.
That said, they often don't have a say in the technology they use. Only 32% of companies state that recruiters help influence technology decisions. Meanwhile, the study found that 78% of TA leaders and HR leaders are satisfied with recruitment technology, compared to only 48% of recruiters.
The report expressed the dilemma facing talent acquisition pros bluntly. "The reality is that recruiters and hiring teams need help. The average time to fill a position is 45 days and many companies, especially in high-volume industries, cannot afford to wait that long," it reads.
Easing the burdens of recruiters and talent acquisition professionals will take transformation, according to Averbook, who says the TA technology is often better designed and more functional than other HR solutions.
"We're overwhelming and under-equipping humans with inhumane processes and approaches, and there's no reason for it," he says. "We can do a more elegant, intelligent, proactive job of attracting, nurturing, engaging, and hiring talent pipelines."
He adds that hiring more recruiters isn't the answer to hiring challenges. "Transforming hiring for the benefit of recruiters, your business, and overall candidate experience is the answer," he says.
Despite the challenges, Laurano is not pessimistic.
"I think we're in an interesting spot because we are in this crisis," she says, "but I do think technology has come a long way and we have technology out there that can really improve that experience."