Not long after announcing its vaccine mandate for employees in December, Starbucks said recently it is dropping its vaccine policy. Following the Supreme Court's ruling that blocked the Biden administration's vaccine and testing mandate for businesses, the coffee giant told its more than 200,000 employees it will no longer require them to be fully vaccinated or submit to weekly COVID-19 testing.
Although the company said it's still strongly encouraging workers to be vaccinated and boosted, Starbucks Chief Operating Officer John Culver wrote in a memo to employees that "[Starbucks executives] respect the court's ruling and will comply."
Starbucks isn't the only employer scrapping mandates: General Electric is another major employer to recently drop its mandate for employees.
With some high-profile examples of employers reversing course on their vaccine requirements, will more follow? "There's a little bit of pullback, but not by any sense complete support" for eliminating mandates, says Brian Kropp, chief of research in the Gartner HR practice.
In fact, although some employers are dropping mandates as a result of last month's Supreme Court ruling on the employer mandate, a greater number are moving ahead with their own policies. According to a new survey of more than 400 employers from consulting firm Gartner conducted Jan. 19, the majority of the employers surveyed say the ruling has no impact on their vaccine and testing mandates: 35% say they still plan to enact a mandate despite the Supreme Court ruling, and 14% say they are still putting a testing regimen in place.
About a fifth of employers say the ruling has made them reconsider policies: 12% say they're less likely to put a vaccine mandate in place, 5% say they're less likely to put a testing strategy in place, and just 4% said they would drop their vaccine mandate. Another 29% said they haven't made a decision yet.
It's not surprising that more employers are leaning toward keeping vaccine-or-testing mandates in play, Kropp says. Employers with a vaccinated workforce have healthier employees, less absenteeism and lower healthcare costs.
"Having a vaccinated workforce means less absenteeism, fewer people in the hospital. And both of those mean a lot of cost savings for the organization," Kropp says. "Then there's the values part of it on doing the right thing to keep your employees and your communities healthy. For both of those reasons, there are a lot of companies that are keeping [vaccine policies] in place."
Related: Learn about compliance issues, including COVID-19 vaccine policies, at HRE's upcoming Health & Benefits Leadership Conference from April 5-7 in Las Vegas. Register here.
Gartner's findings are important as they are among the first to give an indication of where employers stand on vaccines post-Supreme Court ruling. The Supreme Court on Jan. 13 blocked the Biden administration's mandate that employers with 100 or more employees implement a COVID-19 vaccination requirement for their workers and offer a weekly testing alternative for those who refuse or are unable to receive a vaccine. Although the Supreme Court stayed the federal government's Occupational Safety and Health Administration rule, it doesn't preclude employers from making their own decisions about vaccine mandates.
Related: 7 takeaways from the Supreme Court vaccine mandate ruling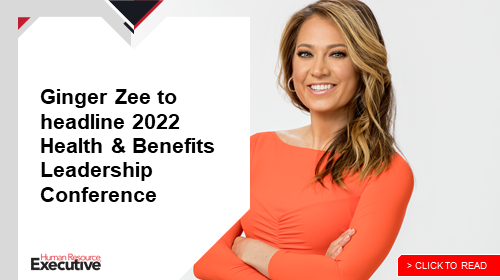 Many employer polls conducted prior to the ruling on the fate of the federal mandate found that employers were largely in wait-and-see mode on vaccine mandate plans, although a significant number were moving ahead with implementing vaccine or testing requirements to get ahead of federal guidelines and as COVID-19 infections started to surge again around the holidays.
Following the ruling, several industry experts predicted that many employers would leave their mandates in play, with others likely to implement new policies. "Many employers had already put mandates in place, and we believe many will continue to do so where permitted," Dr. Jeff Levin-Scherz, population health leader at consulting firm Willis Towers Watson, told HRE.
'There's not a clear answer'
True to those predictions, companies including Nike, clothing company Carhartt, United Airlines and Citigroup are among the firms keeping their COVID-19 vaccine mandate for employees despite the Supreme Court ruling last month. In fact, other employers have added vaccine requirements in recent weeks. T-Mobile, for instance, said this week that it will fire corporate employees who are not fully vaccinated against COVID-19 by April 2.
Strong action from employers is primarily driven by health and safety concerns, especially during the Omicron wave, which has infected employees at an astounding rate. "Medical experts advise that [health threats posed by COVID-19] won't go away unless higher numbers of people are vaccinated," says Carol Morrison, senior research analyst at i4cp. "Ongoing surges and variants make that clear, and employers still must address very practical safety concerns in company workplaces, whether or not they choose to require employee vaccinations."
Related: HR and Omicron: What's the best response right now?
A significant number of employers that are not requiring vaccination are still putting other health protocols in place, like social distancing and mask-wearing, Kropp says.
Still, data—like that in the Gartner poll—indicates the continued divisiveness of vaccination mandates. Fears over retention also compound the issue for employers. The Great Resignation is fueling significant turnover, and some company leaders worry vaccine mandates will drive unvaccinated employees out the door in a tight market. But employers are at risk of losing vaccinated workers if they don't get more aggressive too. Recent research from Eagle Hill Consulting, for instance, finds that the vast majority of employees (78%) are in favor of employers encouraging or requiring employees to be vaccinated against COVID-19 for in-person work.
The decision of whether or not to require vaccination against COVID-19 is one of employers' biggest double-edged swords.
"There's definitely a segment of employees that would rather work for an employer that has a vaccine mandate; there's definitely a segment of employees that would rather work for an employer that doesn't have a mandate," Kropp says. "What it's coming down to is companies having to say, 'Does having a mandate make us more or less attractive? And that's a really tough question. For some companies, it's more attractive; for some companies, it's less attractive, but there's not a clear answer one way or the other."