As a mathematics major at Bucknell University in Pennsylvania, Dawn Klinghoffer dreamed of working at Microsoft. But when she discovered it was based in Washington state and knew she had no plans to move there, she set aside that dream.
Fast-forward to today and Klinghoffer is living her dream in more ways than one, since finding her way into a people analytics role at Microsoft. She has risen up the ranks over the past 25 years to become vice president of HR Business Insights at the $2.4 trillion software giant. And now she is one of Human Resource Executive's five HR's Rising Stars for 2023.
Klinghoffer's recognition comes as the software giant tackles employee engagement through a retooled data-collection process she and her team led. Her work is also credited with guiding Microsoft's post-pandemic remote and hybrid policies.
But Klinghoffer didn't always have a rock star role in HR. In fact, her initial career path did not point to HR or people analytics. When she abandoned her Microsoft dream, Klinghoffer was in college and she set her sights on becoming an actuary. After all, her hometown of Hartford, Conn., where she was living at the time, is the insurance capital of the world. 
---
---
"My father told me that being an actuary was rated No. 1 for jobs with the lowest stress," Klinghoffer recalls. "But what I didn't realize is it was the most boring job that I had ever done in my life." 
Klinghoffer entered the actuary field out of college and remained in this field until she eventually moved to the Northwest and began to live her dream.
Moving to Microsoft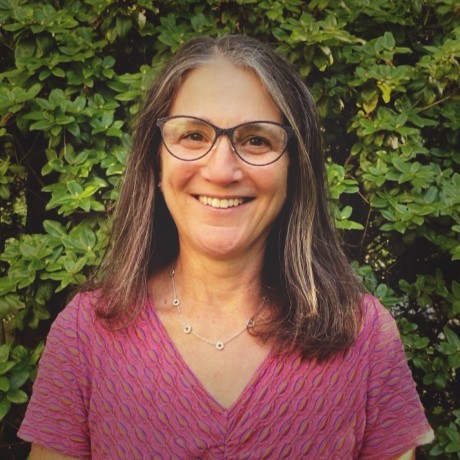 Klinghoffer worked her way to Seattle and joined Microsoft as an accountant. About five years into that job, she and her husband had a child, and she realized she may need to reduce her hours to accommodate caregiving.
Soon after, in 2003, a colleague in finance transferred to Microsoft's HR department to launch an analytics team. And he wanted Klinghoffer to join him on what would become the company's founding people analytics team. Her role included working with data warehousing and people analytics.
"I asked if he'd be willing to let me work part-time and he said 'yes.' That's why I ended up moving over to HR. I had no idea what I was getting myself into," she says. "All I knew is that I wanted to be able to work part-time."
In this new role, Klinghoffer's previous actuarial experience and familiarity with programming served as assets in climbing up the ranks in people analytics. As vice president of Microsoft's HR Business Insights, she is responsible for advanced people analytics and research for all of the company's business units across the globe. This centralized team includes employee listening systems, analytics and reporting support for such HR programs as global diversity and inclusion, global HR services, talent management, and learning and development. 
Strength in numbers gives Klinghoffer strong results
Since the centralization of Microsoft's HR people analytics efforts into HR Business Insights, Klinghoffer and her supervisor, Kristen Roby Dimlow, corporate vice president of human resources at Microsoft, point to other highlights of Klinghoffer's career. One involved changing the company's long-time method of gauging employee satisfaction in 2022.  
Previously, the lengthy annual employee engagement survey took Klinghoffer's team months to crunch through the data, complicated by inconsistent companywide definitions of employee engagement. And although scores indicated things were going well, diving deeper into the results uncovered many employees were still struggling.
As a result, Klinghoffer's team shifted from measuring employee engagement to using employee thriving as an actionable benchmark. They define thriving as feeling energized and empowered to do meaningful work.
The team also changed the surveys to biannual, with a shorter, more focused list of questions. It also pulled in additional data outside of the surveys to provide a deeper and richer view on the degree to which employees were thriving.
In addition to calculating companywide averages based on five-point scale responses, ranging from strongly disagree to strongly agree, Klinghoffer's group also used open-ended survey responses to better understand the employee responses behind the scores. These changes illuminated three themes: thriving and work/life balance are not the same thing, culture matters to employees and managers play a critical role in making an employee feel empowered to succeed. 
"Ultimately, Dawn and her team found that every score, whether high or low, gives a baseline to keep listening, learning, improving and adapting to new changes that still undoubtedly lie ahead," Dimlow said in a statement to HRE.
And as Microsoft enters a hybrid work era, Dimlow notes Klinghoffer will continue to study the numbers even more deeply to uncover how to unlock employees' ability to thrive in different work locations, professions and ways of working.
People analytics reveal when in-office makes sense
Already, Klinghoffer's people analytics work has dispelled the notion some employers have that employees do their best work just by being in the office.
Her team's data crunching identified moments when bringing employees together leads to better or easier outcomes for teams, tasks or individuals, Dimlow says. She notes, however, an individual employee cannot achieve the benefits of in-person office time on their own, and it still requires coordination from the team or organization.
The moments where in-person attendance yields the most bang for the buck include during onboarding, when an employee is transitioning to a new role, during the launch of a new project or formation of a team, and in efforts to strengthen team cohesion, the results found.
As a result of this research, Microsoft is not mandating companywide directives for employees to spend a certain amount of days in the office. Company teams, meanwhile, are prioritizing their resources to create important in-person connections for new employees or those new to a role and their managers, and rolling out events to strengthen team cohesion.
Ben Brooks, an HR's Rising Stars judge, former winner and founder and CEO of career development software company Pilot, commended the tangible impact of Klinghoffer's use of people analytics.
"Most of the debate around the so-called return to office is rooted in opinions and preferences," he says to HRE. "Dawn leveraged her mathematics background to use data that both disproved certain common assumptions about the role of place in workplace connection, but also uncovered new and truly unique insights about better ways Microsoft could help employees feel belonging and connection with colleagues and the organization."
How people analytics impacted Steve Ballmer's view on HR
One of Klinghoffer's proudest moments working for Microsoft's Strategic People Analysis Group, which was later folded into the newly created HR Business Insights group, was its ability to influence decision-making for the HR organization. 
That not only helped the HR department make more data-based decisions but also gave them a seat at the table when Microsoft's former CEO Steve Ballmer held his "math camp" with his executive team, Klinghoffer recalls.
3 ways to get C-suite buy-in on people analytics
Despite the benefits of having hard data to make decisions, Klinghoffer notes it's not always easy to bring leaders and managers around to learn about the material without their heads exploding from processing the numbers. She offers three insights to drive this work:
Listen carefully.
When various teams present hypotheses, HR and people analytics professionals need to listen carefully, Klinghoffer says. For example, she would hear people at Microsoft state the organization was undergoing a lot of attrition, yet the people analytics team wasn't seeing attrition in its numbers. When Klinghoffer's team asked for further clarification on what they were seeing, it turned out it wasn't a case of attrition but rather people were leaving one Microsoft team to join another one. 
"We'd tell them that was actually good because career development is really important. It would be like a lightbulb went off for them and they'd say they never thought about it in that way," Klinghoffer recalls.
Create a win-win for everyone.
Rely on data to help the function yield more influence over situations, she says. For instance, Klinghoffer notes, the misunderstanding around attrition at the company resulted in teams realizing allowing internal transfers is a win-win situation.
Use storytelling when sharing data.
Always seek to put the data into words that people will understand: In other words, use the figures to tell a story. 
"Don't throw a bunch of data at the wall and hope that people will know what you're talking about," Klinghoffer says. "I tried that and it didn't work."
Klinghoffer's secret to rising up the ranks
For Klinghoffer, she learned how to step out of her comfort zone and build relationships and networks, despite being an introvert. One method she uses is picking up the phone and talking with the other party if it is someone she is likely to communicate with at least three times via email.
"At Microsoft, we love our email and our Teams chats," Klinghoffer says. "But I would really encourage folks to not just sit behind your computer or sit in your office, but take advantage of the fact that you can communicate with people and build that relationship outside of email or outside of Teams."