According to Oracle's AI at Work study, which gleaned insights from more than 14,600 full-time employees last fall, many workers are unhappy with the support given by their employer and feel that they are not being listened to.
"The vast majority of organizations have individuals who are saying the organization isn't listening to their individual needs. They want to be heard," Guy Waterman, global strategy lead, HCM at Oracle, said Tuesday during a session at HRE's HR Tech Virtual Conference. (The event is running through Friday; register here.)
What it means to HR leaders
The past two years of turmoil and uncertainty have undoubtedly driven employee stress and angst—and the numbers prove it. According to Oracle's research, 62% of employees surveyed say they experienced more stress and anxiety in 2021 than in any previous year, and 85% say they are not satisfied with the support they receive from their organization.
In short, employee concerns are real and workers are ready to move on if things don't improve, Oracle experts said during the session. In fact, according to the research, 83% of employees are willing to change the company they work for over the next year.
"Employees are really frustrated enough where they are beginning to consider making a change in their current job," Waterman said. "They want specific balance. They're looking for more meaningful interactions. Some are even agreeing they would take a lower salary in order to have a position that was more meaningful and aligned with their personal beliefs."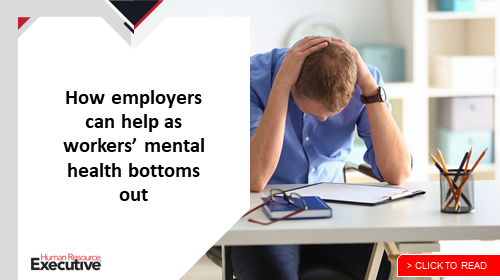 Related: What's Keeping HR Up at Night? The Great Resignation and more, our survey shows
One good thing about the changes happening is that employees are also letting their organizations know what they need to do for them.
"Life changed very, very quickly," Michael Forhez, managing director for consumer markets, said during the session. "The office of the future is going to look vastly different than the office we were in a couple of years ago."
Just about everything is ripe for change to help employees, Forhez said—from changes made in physical workplaces, with proper ventilation, improved ergonomics or letting more light in, to more employee feedback, better work-life balance and increased flexibility. Better technology that can help employees personally also is on the table—for instance, technology to help them with personal recommendations or providing guidance on their career plans.
Related: From better benefits to higher pay, employers are upping the ante on talent
"We need to be able to think about meeting employees where they are and get them where they want to be," Waterman said.
For more, registered attendees can watch the full session here.