This year, HR Tech Conference attendees noticed a new feature on the expo floor: The Human Resource Executive Studio. This space enabled our editorial team to conduct interviews with a few of the event's key speakers, including Sarah Tilley, senior vice president of global talent development and acquisition at ServiceNow; Nickle LaMoreaux, CHRO at IBM; Steve Boese, HR Technology Conference chair and president of H3 HR Advisors; Madeline Laurano, founder of Aptitude Research; and Josh Bersin, global HR industry analyst.
These thought leaders provided insights into the topics on everyone's mind at the conference and offered perspective on how HR leaders and top advisors are preparing to meet the challenges of 2024.
AI tops HR Tech Studio Session themes
So, what's the big topic? Most people won't be surprised.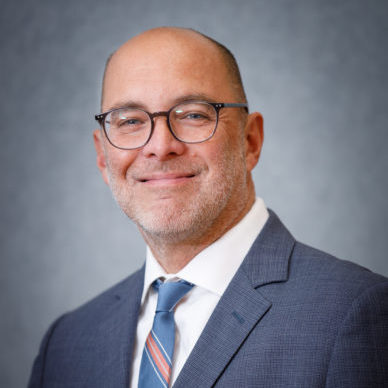 Boese said he was asked many times during the conference to pinpoint the key trends of the show. "The answer is probably AI," he told HRE. "That's what most folks are talking about. That's what many attendees have come here to learn about." Artificial intelligence was the phrase on everyone's lips at HR Tech 2023, and this proved to be a topic that surfaced during these studio sessions.
See more: Steve Boese: How to maximize your investment in HR tech | Video interview
We put AI to work to isolate the key concepts our studio guests discussed in their interviews. HRE editors asked ChatGPT which keywords popped up the most in our conversation transcripts. It was no surprise that "HR," "technology" and "AI" took the top three spots.
Many HR practitioners have been using elements of artificial intelligence for years, as this functionality has been built into most of the trusted HCM systems and other tech tools. However, the speakers agreed that the recent public attention to generative AI has raised some uncertainty about how HR can stay on top of this technology in the workplace. HR leaders are balancing AI benefits like efficiency with complex topics such as ethics, privacy, and marrying AI and human work.
Bersin told HRE that this uncertainty has led to a surge in experimentation, prototypes, new features and creative ideas from the vendor ecosystem. Looking ahead to next year, he anticipates the emergence of more highly integrated solutions. Meanwhile, he expects the human resources sector to grapple with questions about AI's role, application areas, potential challenges and its impact on HR professionals and departmental structures.
More with Josh Bersin: Why tech is an 'essential element' of HR
Other hot topics include HR careers, talent, skills
The next most-discussed term was "career," with many interview guests offering their perspectives on what HR professionals can do to further their experience. Particularly valuable is the advice that LaMoreaux of IBM offered: She laid out four aptitude areas that she believes will be incredibly important to HR practitioners now and in the future. (Check out the video for LaMoreaux's insights.)
More with Nickle LaMoreaux: IBM CHRO shares how to build a future-ready career | Video interview
Next, several of our guests spoke about "employees"—particularly, how to find and hire them using targeted talent acquisition to source candidates with future-facing skills. Laurano told HRE that her research shows a shift in talent acquisition that "isn't just about filling positions as quickly and cost-effectively as possible." Instead, many employers are considering the "complete picture" of a candidate, also measuring potential that will satisfy future business needs. 
Tilley referenced an imbalance of supply and demand when it comes to AI and large language model skills, with many employers competing for top talent in this area. Though the hiring market, in general, has improved for many employers, it's still perplexing most HR leaders. "I think it went from being ridiculously hard to compete for talent to just hard and really hard," she said. But on the flip side, Tilley expressed that artificial intelligence tools baked into the ServiceNow platform have aided effective recruiting.
More with Sarah Tilley: How talent strategy fuels business strategy, according to this global SVP
"Experience" also figured high on the keywords list, with several interviewees delving into employee experience. Across the board, this seems to translate to ease of use, particularly when it comes to HR tech platforms that employees touch. "I think the lesson we can learn about AI from the consumer side is, if we can make this stuff easy to use, the consumption is going to go crazy, and it's going to add huge amounts of value to organizations," said Bersin.
Another thread running through these conversations was human resource strategy. Since talent is so valuable, successful HR leaders are growing accustomed to having to be indispensable to business leaders. Laurano said some of the best new hiring tools balance the art of talent acquisition by empowering recruiters and powering brands—and at the same time are backed by science to help executives make more strategic decisions.
More with Madeline Laurano: Talent trends focus on retention, chief analyst says | Video interview
Certainly, these weren't all of the hot topics our guests discussed (there were over 70 recurring keywords!), so, please enjoy these short videos featuring HR tech fan favorites in full for the complete story. And if you haven't heard the news about Europe (another keyword), there's a sneak peek inside the videos from two of the headliners about our highly anticipated 2024 event, HR Tech Europe.
More interviews from HR Tech 2023: