As recruiters and talent acquisition professionals scramble to hire new talent, one of the more important but unsung aspects of this lengthy procedure—the candidate background screening often left to the very end of the hiring process—has never been more critical.
An estimated 95% of American employers conduct some form of a background check. Some to verify application data since 78% of job applicants in the U.S. have misinformation on their resumes, according to hiring solution provider Checkster; many to keep costs in check since hiring the wrong candidate can cost an employer 24 times their salary while dismissing a poorly chosen CEO can cost the firm as much as $1.4 billion to dismiss and replace that leader, according to data gathered by the Carrra Group.
Unlike background checks in earlier decades, today's screenings are powered by AI to examine more data sources and cast a wider net to review a candidate's professional background, private life and public record. With the pace of searching and hiring new talent, recruiters are looking for background check tools that are fast, thorough and efficient. And the market for these solutions has been heating with investment, innovation and consolidation. 
As a result, background checks have become more expensive and more time-consuming because they must be quite thorough and require accessing perhaps dozens of databases for information, according to Rahier Rahman, CEO of background screening provider Turn. That is why "it's important to limit them to only the most promising candidates," he says.
Modern employee background checks, typically conducted before an official job offer has been extended, have expanded in recent years to screen a broader scope of information, flagging problematic motor vehicle records, negative mentions in news reports, and appearances on No Fly and other watch lists, for example. And recruiters and HR leaders have moved from cursory perusals of a candidate's Facebook and Twitter posts to performing deep dives into candidates' social media history to look for red flags that might hint at an unwise hire.
---
---
Thanks to the Fair Credit Reporting Act, which was passed in 1970, background searches resemble consumer report scores. "The background checks in the U.S. typically focus on 'name, rank and serial number'," such as the dates that a candidate worked for a former employer but not attendance, performance and behavioral issues, according to Dan Shoemaker, chief revenue officer for employee background screening company Accurate Background. 
---
---
"With one push of a button, we gather all of that information [from internal and external data aggregators] and it gets pumped through an API into our system. Then we start the process of doing the background check," says Shoemaker. Once compiled, the data is provided to the hiring manager or HR leader. The solution, which operates with several ATS and onboarding tools, offers different tiers for searches based on the roles—and their compliance requirements—that a hiring company is attempting to fill.
From interns to new external CEOs and across industries, not all background checks are the same, says Rahman. "Some may require licensure and/or educational verification while others may be limited to simple motor vehicle record requests," he says.
That's why solutions allow employers to finetune searches to review a candidate's social media presence on Facebook, Instagram and Twitter to search for political beliefs that may conflict with the employer's values, such as extreme political and racist views. 

"We especially see this in searches for chief and senior executive searches," says Shoemaker, when background screening reports can be 20 pages long.
Because today's hiring process is complex and time-consuming—Aptitude Research found that 52% of companies have a hiring phase that lasts four to six weeks—experts say that background checks should be speedy, thorough and fair. If not, candidates can drop out of the hiring process and entertain other offers. Aptitude Research found that 25% of job candidates withdraw during the interview stage.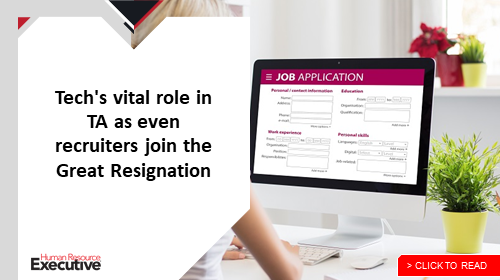 "Companies that provide transparency and a frictionless user experience reduce drop-offs across all parts of the application process," said Eric Ly, CEO of background check solution provider KarmaCheck, which was recently acquired by ATS solution provider Wedge.
Background screening companies often rely on third-party data aggregators like Vital4, which uses AI to search 30,000 global data sources daily for the background screenings it performs for large financial services firms. Their searches focus on global watch and sanctions lists, politically exposed persons (candidates who may be affiliated with foreign governments and unsavory politicians and operatives), mentions in negative media reports (such as domestic violence arrests), risk monitoring and criminal screening. 
"We've built proprietary machine learning and artificial intelligence to help make sure that the net we cast is very wide, and we're able to use these tools to reduce false positives and make the experience for our customers much easier," says Amy Barbieri, co-founder, president and chief customer officer for Vital4.
---
Nate Smith, CEO of ATS solution provider Lever, will moderate the panel session "Improve Your Hiring Process with Data-Driven Recruiting" at the 2022 HR Tech Conference. Register here.