The phrase "Hooters Girl" may conjure up a certain image—which likely includes a pair of telltale orange shorts—in the minds of those who have visited the restaurant chain. While Hooters admittedly plays into the concept that sex sells—new Chief People Officer Cheryl Whiting-Kish says the brand has, since inception, centered on "socially acceptable female sex appeal," likening the approach to the Dallas Cowboy cheerleaders or Radio City Rockettes—Whiting-Kish is working to reinvent the image of what it means to be a Hooters Girl.
While Whiting-Kish—head of people at HOA Brands, which includes Hooters and Hoot Wings—is new to the top HR job, she's hardly new to HOA. She began her career with the company in 1987, working as a Hooters Girl in 1987 at a West Palm Beach restaurant. She worked her way through operations management and, in 1993, became vice president of HR and training—the first female vice president in the company's history. She went on to found her own consulting firm and returned to HOA in 2019 as senior vice president of organizational effectiveness before taking on the CPO job this summer.
Whiting-Kish's journey climbing the proverbial ladder within the company is not atypical: More than two-thirds of current managers came up through the ranks internally, with many female leaders starting their journeys as Hooters Girls. In a new video commissioned by Whiting-Kish, a handful of former Hooters Girls—including current management as well as alums who've gone on to become business owners, military members, executives, medical students and more—share what their time in the role meant to them. It's an effort, she says, that is designed to touch everything from attraction and retention to culture and even employee empowerment.
See also: Why this CHRO says it's time for an 'HR revolution'
Whiting-Kish recently shared with HRE more about her own journey as a Hooters Girl and what she thinks other organizations can learn from the brand's investment in internal talent mobility.
HRE: You came back to Hooters after about 20 years. How much had the organization changed?
Whiting-Kish: I founded my consulting business in 2002 and led that business until I rejoined HOA in 2019. While I consulted across industries, I stayed very connected to the Hooters brand during that time—whether that was working directly as a consultant with franchisees or on projects in the mid-2000s like the Hooters Casino & Hotel. I was able to keep up with the trends over the years as Hooters continued to evolve and stay relevant, both with consumers and internal team members. One phenomenal change was Hooters' innovation and proactiveness in leading the industry in delivery service and food to go. I am proud that, over the years, there continued to be a commitment to culture, career opportunities and a passion for community involvement with a charitable focus. I would say that, with certainty, in the almost 20 years I was away, a lot of growth happened, both domestically and internationally.
---
---
HRE: What does your story with Hooters say about the company's investment in internal talent mobility?
Whiting Kish: Hooters has always invested in its talent, and I think my story speaks to that. I joined as a young woman in the Hooters Girl role and quickly went into management; I had been in management in another brand prior and was given every opportunity to advance my career at Hooters. So, early on in the lifecycle of the brand, there was a focus on promoting talent—whether that was cooks (we call them our Heart of House) or Hooters Girls. Fast-forward a few years, I was given the opportunity to move into a corporate role and eventually promoted as the first female vice president in the brand as vice president of human resources and training. Our legacy is identifying talent and offering team members a platform to shine, grow and leverage their time with the brand to become whomever they want to be, whether that is to continue their career with us or for life beyond.
---
---
Looking at our current talent pool, over 40% of operations leaders are female, and a very large percentage of them came up through the ranks and started as Hooters Girls. Close to 70% of our total management population came up through the ranks, whether male or female. For almost four decades, we've been focused on providing a culture of opportunity, a platform to leverage and hone professional skills. Right now, the hospitality industry is facing a workforce crisis, as are many industries, and we are solving for that. It's important to value feedback (one of our S.E.R.V.E. values). We must ask, listen, learn and, most importantly, act upon what matters most to employees today. Hooters is not in the restaurant business; we are in the people business. While money is important, often more important is to provide growth and development opportunities to engage and retain top talent. We believe that the ingenuity of how we offer an individualized Career Journey—combining the power of digital learning with asynchronous learning, putting the learner of today in the driver's seat for one's own upward mobility—drives engagement.
HRE: What was the impetus for the video you commissioned highlighting success stories from Hooters Girls alumnae?
Whiting-Kish: The response has been phenomenal. We unveiled that video recently in June at our international conference to launch our focus on purposefully and intentionally shining a spotlight on the powerful women that have made this brand so successful. For almost 40 years, well over 400,000 women have worn the orange shorts; she is the reason we have the history and success and sustainability that we have had for four decades. Our history is based on HERstory. Internally, everyone who has been affiliated with our brand—someone who works here, a vendor or a partner—has known this but, even though we have 100% brand recognition, I think there's so much more to who the team members are that we want people to know. We want people to know who Hooters Girls are and what they have contributed while working for the brand, what they've learned and how strongly they feel about their connection to the brand and the opportunities it has provided.
Another piece is empowerment. There are certainly going to be those who may not understand the brand or who want to diminish or stereotype the women who have worn the orange shorts, but it's about humanizing the women. She chose on her terms to work for the brand for whatever period of time—to put herself through school or advance her career, whatever it was—and she is so much more than a pair of orange shorts.
HRE: Do these ideas tie into how Hooters approaches culture?
Whiting-Kish: We call all things culture the "Hooters Way"—our beliefs, behaviors, our S.E.R.V.E. values platform, which is very much inculcated throughout our brand. It relates to how we serve our team members, how we serve our external guests, how we serve our franchisee partners and how we serve our vendor partners. [S.E.R.V.E. stands for:] show you care, elevate the spirit, respect everyone, value feedback and exceed expectations. That's at the very foundation of everything we do. Under the Hooters Way umbrella, we've been very focused on crystallizing what one's career journey looks like, mapping for every position in the organization, whether you start as a Hooters Girl or a dishwasher—our CEO started as a dishwasher while in college, and many members of the executive team started in hourly or other positions in the field. We've mapped every step of the way for operations positions up to the CEO—what are the core competencies, the leadership competencies required and learning activities to help develop those skills. It's up to us to provide the tools.
Also, as part of "value feedback," we facilitate culture and engagement surveys along with other purposeful people initiatives. Steering committees comprised of operations leaders and hourly team members focus on action planning related to feedback received. We must listen to the voice of our internal customer just like we would with our external guests; for us, that voice comes from our internal team members. Another part of our culture focus is also around our diversity and inclusion initiatives, which became even more intentional in the last couple of years. We're working to ensure that our team members are representing the neighborhoods in which we do business and that there are opportunities for all people across our diverse populations. We just launched the Hooters Women in Leadership Forum, which is a facilitated series focused on celebrating, elevating, empowering and educating the women of the brand, and we invite our franchisees and vendor partners to participate. It's very inclusive; our male partners are welcome as well. Series one focuses on the neuroscience of leadership.
HRE: This is a time that the restaurant industry in particular has really been struggling with hiring and retention. How has Hooters been confronting the so-called Great Resignation?
Whiting-Kish: I truly believe it boils down to listening to what individuals need and thinking outside of the box to get them what they need. It's not always about money. It's about the experience that one has working for any organization that will create the beliefs in them that they've made the right choice, they want to be engaged and, therefore, the business outcomes will be there because of that. It's not rocket science, it's how you treat your people. We've always done a good job of that, but we always must be aware that the demographics of today are not the demographics of 10, 20, 30 years ago. So, what is it that employees of today need, and how do we shift in order to meet those needs? Technology comes into play, flexibility comes into play, social awareness—all those things that people are telling us are really important to them today.
HRE: Where will your focus be heading into 2023?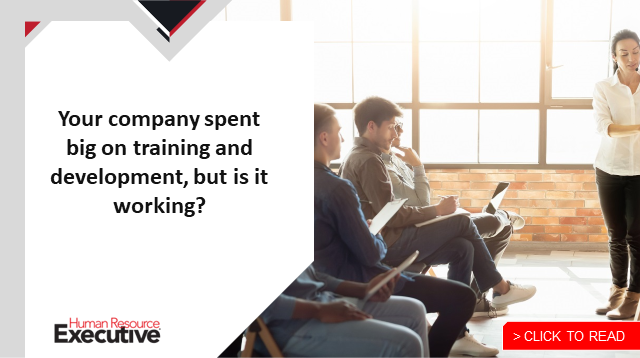 Whiting-Kish: On people, communication and technology. In our industry, as in many others, we have to keep up with what the consumer expects and what our team members expect around technology. We must stay relevant. We need to communicate with our team members the way they want. But it's also just all about people. We have a very people-focused CEO, Sal Melilli. He will be the first to say, "We're not in the restaurant business; we're in the people business." We will not reach—and I don't believe others will either—our business results, both top line and bottom line, unless we have a people-first investment strategy. We go into strategy sessions next week for 2023, and people will be at the top of the docket for the executive team.
HRE: Outside of work, what keeps you motivated?
Whiting-Kish: For sure, family. While I don't have children of my own, I have been very blessed to be an aunt to five nieces and a nephew, and they bring me my greatest joy. Any time I can connect with them, which I often do, my heart is full. My husband and I enjoy getting outdoors. We live in the midtown area of Atlanta, which is very walkable. Any chance we get to get outside and enjoy the walkability of being in the city, that's awesome. And we love to take weekend getaways anywhere near water. I'd also say my heartstrings are pulled by animal advocacy and animal welfare; that's so important to me.