Johnson & Johnson Chief HR Officer Peter Fasolo is the first to admit he was a bit "unmoored" at the start of the COVID-19 pandemic.
With responsibility for the 140,000-plus employees of the global pharmaceutical giant—whose products touch more than 1 billion customers and patients every day—it's no wonder Fasolo, HRE's HR Executive of the Year, was overwhelmed by the people implications of the unprecedented health crisis. But, while he didn't have a pandemic playbook to guide him, he did have a document that provided direction.
Johnson & Johnson's Credo, written 80 years ago, is a 300-word values statement that Fasolo says is a living testament to the principles on which J&J was founded in 1886, and those that continue to guide leadership every day—which, Fasolo says, boils down to servant leadership.
That's part of what attracted him back to the company after a brief break. After 12 years at Bristol-Myers Squibb, he joined Johnson & Johnson as vice president of HR in 2004 and left three years later for a new venture. But, in 2010, he found himself back at the New Brunswick, N.J.-based J&J campus.
"I don't think the question was even finished on the other end of the phone when I said yes," Fasolo says about returning to take on the CHRO role. "When I left, I realized pretty quickly that J&J is a pretty special place. I was drawn back by the people, the mission, the purpose."
Meeting the moment
That was all top of mind for Fasolo when COVID started spreading across the globe in early 2020.
"When the pandemic hit, it was very natural for our leaders to immediately go into, 'How do I take care of our employees?' Because at the core of our Credo, we're a caring company," he says.
That principle focused leadership on employee safety as the immediate priority. And that meant that Fasolo had to facilitate remote work for nearly two-thirds of the global workforce, an effort that, he says, involved close partnership among HR, IT and global facilities.
Many employees had to continue to report in person, particularly given the new demands on the company—it stepped up to provide ventilators early in the pandemic, meet the need for sanitizer and was one of the only companies to pursue a not-for-profit vaccine—and the work was arduous. Through the "On-Site Superheroes" program, J&J invested more than $33 million for one-time rewards and an extra week of PTO for more than 30,000 employees and 4,000 contingent workers.
---
---
"Our culture and values were expressed during the pandemic; where some companies may have had to try to figure it out or find their purpose, I was at a huge advantage. Johnson & Johnson is built to last—because we're built on principles," he says.
That commitment to "caring" has continued to evince itself in the last two-and-a-half years—with J&J expanding paid parental leave from eight weeks to 12, upping military leave from two years to three and enhancing support for families of servicemembers. The company has also sharpened its focus on employee mental health, including through virtual access to EAPs and new caregiving leave.
"We have to meet the moment and provide the support employees need financially, personally, mentally—to ensure they're safe," Fasolo says. "Because when our employees returned [after COVID], and as they continue to return, they're not returning the way they left."
It's part of a larger shift in recent years toward tending to the holistic health of employees, Fasolo says. While the company maintains fitness centers at campuses around the world, its approach to health has become much more expansive than the traditional focus on physical health—encompassing everything from global shipment of breast milk for traveling employees to tuition reimbursement to competitive pay and robust retirement plans.
"One thing Peter has done really well that impressed me is that he has made employee wellness a real foundation of the HR model at J&J," says Charles Tharp, professor of the practice at Questrom School of Business at Boston University and former CHRO of Bristol-Myers Squibb, where he worked with Fasolo. "Whether it's helping people with exercise, balancing work and non-work, providing resources—he makes it such a priority."
Looking toward a post-pandemic world, the company's strategy for employee wellness includes a new understanding of work/life integration. Last year, it rolled out its global hybrid working model, J&J Flex, through which office-based employees have the option to work at least three days on-site and up to two days remote per week. This is the latest addition to a portfolio of flexible work arrangements, designed to offer individual solutions for employees: from more frequent remote work to part-time schedules, compressed weeks and more.
Flexibility has become a central focus in HR trends like the "Great Resignation" and "quiet quitting"—movements that, Fasolo says, can actually move HR functions in a positive direction.
"People have re-sorted; they've re-prioritized," he says. "During one of the most traumatic events in our lifetime, if you have the luxury to—and not many people do—but if you have the luxury to step back and say, 'What's important to me now?', that's healthy. And it's up to HR functions like ours to meet that moment."
DE&I: From aspiration to operation
As employees are "re-sorting," chief among their changing expectations is a heightened emphasis on diversity, equity and inclusion. DE&I has been a cornerstone of J&J since its founding more than 135 years ago, Fasolo says, with ongoing progress—eight of the first 14 employees were women; it hired its first female and Black vice president in 1976; and J&J expanded its benefits plans to include same-sex partners nearly two decades ago, for instance.
The longstanding commitment, Fasolo says, has embedded a deep understanding of the power of diversity across the ranks at J&J, particularly among the diverse board of directors and leadership team.
"You need a workforce that reflects the customers and the patients you have the privilege to serve. That's the starting point," he says. "You need [DE&I] to innovate … and to compete on the world stage that you're in, so that's the imperative."
Setting the tone at the top is the first building block of J&J's DE&I strategy, Fasolo says, and, from there, the focus has been on developing very public aspirations. In 2020, the company rolled out a series of five-year DE&I goals in its Health for Humanity strategy—including reaching gender parity in management globally (currently at 48%), 35% racial/ethnic diversity in U.S. management (currently at 34%); and 50% growth in representation of Black and African-Americans in U.S. management (that figure currently stands at 6%, a 25% increase in the last two years).
Operationalizing those aspirations has involved everything from candidate slate reviews to leadership scorecards. Since last year, more than 25,000 people leaders and 20,000 individual contributors have voluntarily set DE&I goals.
"Our board of directors and Executive Committee look at [leaders'] progress on a quarterly basis, and then we loop it into our reward system," Fasolo says. "So, in part, our reward system is predicated on making progress in our diversity, equity and inclusion aspirations."
Technology has also played a significant role. J&J has "invested heavily," Fasolo says, in data analytics—generating information on everything from the diversity of current teams to quality of hire to flight risks, which has tremendous predictive power.
"Johnson & Johnson is built to last—because we're built on principles," – Peter Fasolo
"We now have mobile applications of data analytics in the hands of our business unit HR people so they can constantly see what's happening," he says. "That's real-time data science that has been hugely powerful."
Tharp recalls that Fasolo and an HR analytics leader at J&J delivered a guest lecture for Tharp's MBA HR strategy course earlier this year—and that students were "wowed" with their work.
"What [J&J has] done in predictive analytics has been amazing," he says. "The future of HR is really data-based decision-making."
A new J&J
The future of HR at Johnson & Johnson today looks a bit different than it did just a few years ago.
Again guided by the Credo, Fasolo led an HR restructuring over the last seven years. At the time it initiated, the company had hundreds of different HR management practices around the globe: for recruitment, comp administration, performance management.
Instead of HR getting credit just for having robust processes, Fasolo says, he wanted to instead shift the focus to outcomes.
"What's the diversity of your team? What's the inclusiveness of the unit that you support? What's the mood of the organization? How are you the stewards of the Credo? We measure those things," he says. "In large part, I wanted the HR organization to be accountable for those outcomes, not focus on processes."
So, approaches were harmonized where possible, and the organization then created a global services footprint to help HR meet employee needs in a way that was "easier, more efficient, more effective and faster."
Today, nearly half of HR leaders and managers at J&J work in a global services environment—with focuses like employee relations or comp administration—allowing HR professionals in areas like corporate services or total rewards to tend to overarching strategic direction.
The change-management muscles Fasolo was able to flex during this transition came in handy in recent years, as the organization saw several additions to the Executive Committee and Fasolo led the search for a new CEO, the second in his career at J&J. Former CEO Bill Weldon departed in 2012 and his successor, Alex Gorsky, stepped down earlier this year, with former Vice Chairman Joaquin Duato succeeding him.
In both transitions, Fasolo says, before building out the CEO profile, he started the process by "grounding [himself] in the company strategy," to identify the CEO capabilities that would be needed to take the organization into any new directions. Chief on the horizon for J&J is the 2023 planned separation of the consumer health business to a separate, publicly traded company, which will focus on J&J's beauty, self-care and other over-the-counter products, with the reimagined J&J continuing to invest in pharmaceutical and medtech.
"I need people around me who, in many cases, are better than I am and who are willing to provide me their point of view and who can be truth tellers." – Peter Fasolo
"I would say it is one of the biggest strategic decisions that we have made as a management team, as a board of directors, to create two new companies," he says, noting the shift has "huge people and change management implications" for both new organizations.
"[Consumer health business employees] have all of the questions you would expect them to have; their identity has been with Johnson & Johnson but there is tremendous opportunity to define the future of consumer healthcare," he says.
To confront the challenges of such a move, Fasolo created the HR Project Management Office, which will manage the people-related issues—think, digital processes or tax and legal requirements—of the planned separation, along with setting talent and other HR strategies.
"We're working on both of those sides of the equation, and it's a lot of work," Fasolo says, "but it's a lot of excitement in the organization as we prepare to launch these two new businesses in 2023."
A marriage of personal, professional values
That Fasolo has helped keep the J&J ship steady as it has navigated such shifts is a testament to his HR fortitude, says Fred Foulkes, professor of Management & Organizations at the Questrom School of Business and a judge of the HR Executive of the Year competition.
"There has been a lot of change while he's been there and he's really provided that stability and an ability to work with the top team through it all," Foulkes says.
Fasolo's stable voice on HR issues—and willingness to share the knowledge—is often counted on throughout the industry, adds Tharp.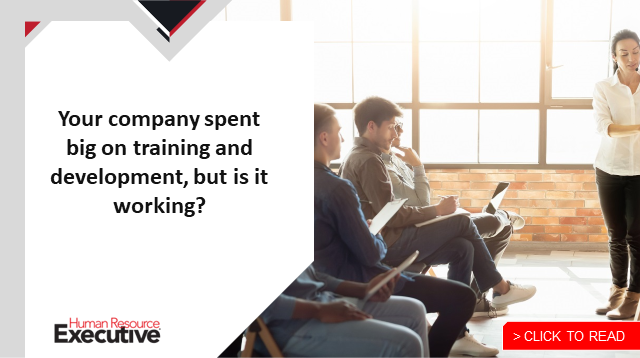 "All of our colleagues [at Bristol-Myers Squibb] whom we used to work with, when we talk about who we network with, who we keep up with, who we call for advice—everyone calls Peter," says Tharp, who recalls that same spirit when they were at BMS. "He was a person who, no matter what I would ask him to do, he was always raising his hand, ready to go."
Since then, Fasolo has delivered guest lectures on HR strategy everywhere from Boston University to Cornell to Rutgers and volunteered his time and expertise for organizations like the HR Policy Association and Center on Executive Compensation.
"It's not only what he has contributed but his willingness to contribute that has impressed me," Tharp says. "He is truly someone who is caring and giving—and that is just such a wonderful personal characteristic."
Being an active and connected leader within the HR industry—including as a fellow of the National Academy of Human Resources—feeds into Fasolo's passion as a "student of the profession," Tharp adds, noting he's known him to be a "voracious" reader of HR- and management-focused literature.
"He's an ongoing student—and, to be successful, that's a must," he says.
Fasolo agrees that he's learning "every day." He says he approaches each morning as CHRO "never thinking I have the answer." He may have the experience and an informed point of view—but that doesn't always mean he's right, he acknowledges.
"I need people around me who, in many cases, are better than I am and who are willing to provide me their point of view and who can be truth tellers," he says.
Creating an environment where colleagues and employees can feel like they can be authentic and can trust Fasolo sets the tone, he notes, for collaborative learning. For instance, he says, he tries to consistently make room in his calendar for face-to-face time with employees across the organization: out in the field with sales reps, on the manufacturing floor, in the clinical labs, in the office with HR team members around the globe.
"When they know I care about them as individuals, then it gives me permission to say, 'Let's get better. Let's raise the bar. How can we improve?' "
And the trust goes both ways. Fasolo says he's confident in employees to make the "million decisions" that have to be made every day at J&J because he knows everyone on the team is grounded in the company values.
"I don't need to be involved in those million decisions," he says. "I just need to know that the environment and tone I'm trying to create is one of authenticity, safety, truth-telling, realism. If you can keep doing that, there's no problem you can't solve."
In addition to relying on his team to help solve problems over the years, Fasolo also depends on support from his wife of 32 years and two grown sons, whom he says have been along the J&J "journey" right beside him.
He also keeps in mind some sage advice he received when he took on the CHRO role: "Always remember our Credo, and never forget that you have a responsibility for all of our employees and their families. If you can keep coming back to those two principles, you'll be just fine."
The marriage of the values expressed in Johnson & Johnson's Credo and Fasolo's own passion for taking care of the people at his organization are what will continue to inspire him as he leads HR at J&J into the future, he says.
"The great history of this company and my own personal values fit like a glove," he says. "And I know that's the way most people in this company feel: They've joined us because their personal mission fits the mission of the corporation. There's very little daylight between their values and the values of the corporation. To me, that's the magic of J&J."
---
See also: How this HR exec quadrupled her workforce in 10 years
See also: This HR Honor Roll inductee is reimagining the healthcare workforce of the future
---
About the Competition
Every year, Human Resource Executive® selects one HR leader for our prestigious HR Executive of the Year honor, which has now been bestowed upon 34 individuals since 1989. Along with this top recognition, we have recognized more than 100 leaders on our HR Honor Roll.
A panel of eight judges reviewed this year's submissions and based their selections on candidates': ability to handle significant problems in HR, success at launching innovative programs that achieve measurable results,  role and/or success in establishing the HR function as an integral part of their organization, management skills as demonstrated within the HR function, and contributions to the HR profession.
Judges for 2022 were Timothy D. Burke, senior vice president and publisher of HR products at LRP Media Group; Dr. Fred Foulkes, professor in the Questrom School of Business at Boston University; David Shadovitz, editor emeritus of HRE; and five former HR Executive of the Year winners: Diane Gherson, former CHRO at IBM; Kathleen Hogan, executive vice president for human resources and chief people officer at Microsoft; Tracy Keogh, chief people officer at Great Hill Partners; David Rodriguez, global HR officer at Marriott; and Ellyn J. Shook, chief leadership and HR officer, Accenture.