HR leaders and their technology partners in organizations have faced extreme and almost unimaginable challenges in the past two years since the pandemic began. Among other issues, they've had to improvise workflows, rethink the very definition of work and reassure a traumatized workforce pummeled by breaking news and a changing world.
For insights, answers and solutions to many of these problems, the upcoming HR Tech Virtual conference will present dozens of sessions with seasoned experts to help shine a light on the Great Resignation, return-to-office strategies, bolstering employee experience, how organizational purpose can help and more. The online event starts at 11 a.m. Tuesday and registration is free. Click here. 
Related: Insights into EX, culture and innovation top HR Tech Virtual agenda
Here are nine themes to look out for this week at HR Tech Virtual:
How real companies are succeeding
Smart vendors and analysts provide great insights, but a successful case study from an HR, HRIS or recruiting leader working in the field presents a unique perspective. A good case study delivers details on three key topics: the challenge, the decision-making around choosing solutions, and the rollout of new technology and services. Just one of the interesting case studies on the agenda is "Becoming Future-Proof: How Houston Methodist Uses Innovative Tech Today to Prepare for the Hiring Issues of Tomorrow," among other real-world reports. It begins at 1 p.m. Tuesday.

Recruitment's road to triumph
The past two years have been challenging for every HR professional but recruiters are facing a particularly difficult set of hurdles: a tough job market, managers with high expectations and an array of technology obstacles. A variety of sessions, including the keynote from General Motors' Kyle Lagunas, will reveal actionable insights on the topic. Lagunas, head of talent attraction, sourcing & insight, will present "From Frayed to Focused: Tying Together the Many Threads of Talent Transformation" at 11 a.m. Friday.
What's on the tech horizon
The tools and services that HR leaders need to serve their employees have never been more critical, especially as organizations want employees back in the office while employees are eyeing the exit. Sessions from Josh Bersin, Eightfold, iCIMS and many others provide clarity around where your HR tech dollars should go in this head-spinning age. In particular, George Larocque, founder and principal analyst for Worktech, shares his wide-ranging data and keen insights at 4:45 p.m. Wednesday in his keynote titled "No Room for Error: HR Tech for 2022 and Beyond."
True EX insights
Building real and reliable employee experience bonds using video conferencing has been an uphill struggle at best, but experts agree that HR leaders ignore EX at their peril. At HR Tech Virtual, attendees seeking any and all insights from EX solutions providers won't be disappointed. These vendors are all in on solving how the often-elusive employee can help build great teams. For example, check out ServiceNow's "Unifying Experiences for Your People and Places" presentation at 2:45 p.m. Tuesday, among many others.
How CHROs stepped up
Everyone has been tested by the pandemic and HR Tech Virtual presents two HR leaders who succeeded while under unique pandemic challenges. Francine Katsoudas, CHRO for Cisco, and Mary Moreland, EVP of Human Resources for Abbott, will share how they motivated their employees to deliver essential services during a defining moment in world history. Their keynote panel, titled "Where Purpose Meets People: HR's Time Has Come" and moderated by IA principal Mark Stelzner, begins at 11 a.m. Thursday.

Tech trends and truths
A breadth of insights from thought leaders in the HR technology space will be presented across the dozens of sessions during the four-day event. Whether it's a big picture overview of the HR tech landscape or emerging trends that will demand your attention once many employees return to the office, analyst Josh Bersin's "Change, Challenges and Opportunities: What's Ahead for HR and the Technology Market" opening keynote will give you plenty to think about in the months to come. This session kicks off the event, beginning at 11 a.m. Tuesday.
New faces in networking
Let's face it: We're all a little tired of video meetings with the same people. You can meet new people, chat with old friends and hear from innovators, colleagues and trendsetters when you take a break between sessions in the platform's Networking Lounge. "Meeting as many of our amazing attendees—CHROs, chief people officers, HRIS leads, systems consultants—as possible is one highlight of the virtual event," says Jeanne Achille, chair of HR Tech Virtual and founder and CEO of Devon PR.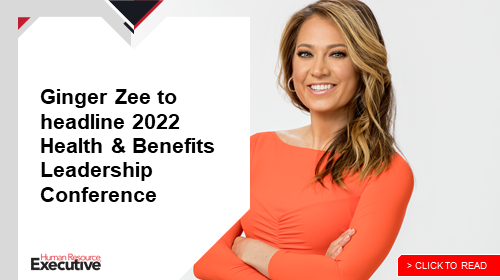 What's up with start-ups
In addition to seeing what's new with established software giants, HR Tech Virtual also lets you keep an eye on the startups entering the arena with new ideas and fresh thinking about what HR tech can accomplish. Steve Boese, HR Tech Conference program co-chair, will showcase six emerging startups, giving attendees an early peek at some intriguing and creative new ideas and HR tech tools. That session, "Six Promising HR Tech Startups to Watch Out for in 2022," will close the conference, beginning at 2 p.m. Friday.

Great Resignation hacks
Industry expert Josh Bersin warns that employers could lose one-third of their workforce in the coming year as employees reconsider work-life balance, pursue their next great goal or just step back from the 9-to-5 grind. How can HR leaders convince weary workers that their organizations deserve their time and efforts? It's a universal topic from which no employer is immune. Among the sessions on the topic are demos and tech talks by SAP SuccessFactors, Click Boarding, ChartHop and dozens more, plus core and keynote sessions.
Register for HR Tech Virtual here and stay up-to-date throughout the event by following on Twitter using #hrtechconf.