Your next killer HR solution may come from a brand new startup that will change the game for you, your team and your employees. That was the premise this week behind the HR Tech Virtual panel, "Promising HR Tech Startups to Watch Out for in 2022," during which HRE columnist and HR Tech Conference program chair Steve Boese presented five ambitious tech providers and their solutions.
ConnectUs
The workplace relationship software from ConnectUs allows managers and supervisors to check in with their direct reports, keep track of those employees' goals and engagement, and take notes on factors that may affect their performance. Managers can establish employees' KPIs via metrics and deadlines, and employees can comment on their work status, engagement and any personal factors that may impact their duties. Managers can also keep comments and notes private from employees.

"You can see a full timeline for your relationship and an agenda that both [the manager and employee] can edit so that there's a clear collaboration for what you're discussing," said Teo Gonzalez, CEO and co-founder for ConnectUs. 
Headversity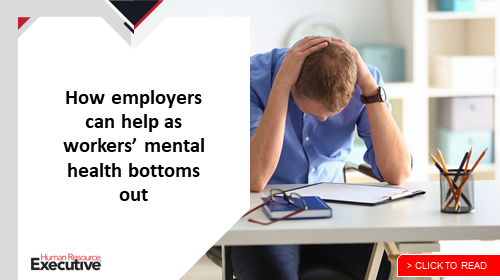 Headversity is a mental health training tool that teaches employees personal wellness skills using a preventive strategy. The mobile-first solution operates on an employee's smartphone and consists of three parts: solo training, team training and data insights. Solo training helps employees measure, learn and train their way to "upskilling" their mental health. Team training integrates lessons into the workflow to build a shared mental health vocabulary and ensure a consistent skill-training experience. The data insights section lets leaders look at skills scores, psychometric data, training and engagement trends, and collate this data in one place. 
"This means we can ensure the right training is delivered to the right teams at the right time," said Jason Gotwalt, vice president of growth for Headversity.
Praisidio
Praisidio ProCaire is a talent retention management solution that connects to an organization's HCM and data feeds to identify and prioritize talent risks. In real-time, it reveals actionable insights, including bias, on a per-employee basis. It serves as an early warning sign, alerting HR leaders to issues can't see, and provides recommendations to retain at-risk employees. HR can look at such factors as stagnation, burnout, compensation, connection, deficits, career growth and recognition. 
"You can compare data among different genders and ethnicities. You can also compare your leadership, effectively benchmarking leaders that have high retention versus those that have lower retention," said Ken Klein, co-founder and CEO of Praisidio.
Rising Team

Rising Team takes aim at improving leadership growth, team building and training via 90-minute video presentations and exercises. This "talent management as a service" provides meaningful team development experiences via kits that consist of business articles, videos and guided training. Rising Team recommends one 90-minute training every six weeks, and participants receive a leadership tip-of-the-week e-mail after completing the session to help integrate the lessons into their regular routine.
"In today's remote world, we are tasking managers with helping their teams feel connected and all they have at their disposal is the Zoom happy hour. We need to give managers another option," said Jennifer Dulski, CEO and co-founder of Rising Team. 
Wrky
Wrky, and no, it isn't misspelled, is an employee insights analytics platform that combines best-practice people science with data analytics. HR leaders and managers can see employee trends like age ranges, gender and other profile markers. Users can conduct pulse or deep-dive surveys to determine workplace issues that concern their teams. Wrky's personal dashboard provides a bird's eye view of your team's engagement in real-time and, using 14 metrics, offers suggestions to enhance and improve empowerment, engagement, motivation and more.
"You can look through feedback and see what's going on for anyone and the types of feedback and its impact at any given time," said Dr. Brian Flattery, CEO and co-founder of wrky.
Registered attendees can view all five demos here through April 3.