The events of the last few years have continuously reshaped HR leaders' agendas—but a consistent theme that has remained in focus is employee experience.
Amid pandemic-driven turnover trends, investment in EX has proven to be a differentiator: Recent Gallup research found employers whose workers report a positive experience at work see nearly 60% less turnover than others. While the Great Resignation is forecasted to cool a bit in 2023, experts say, that doesn't mean HR should loosen its focus on EX—instead, a robust, data-driven employee experience strategy can help organizations thrive through the uncertainty that the next year is likely to continue to bring to the world of work.
Beefing up an EX strategy requires first understanding what the experience is—and where the problems are.
"Together, HR and business leaders recognize that the only way to address the operational cost of attrition is to find those experiences that trigger employee disengagement and improve them," says Christophe Martel, co-founder and CEO of FOUNT, provider of an EX management platform that recently published its State of EX 2022 Survey. "COVID triggered the need to not only have good intentions around this effort, but also to deliver a frictionless work environment for employees."
---
---
To do so requires data. But that's where many employers' EX strategies often go awry, says Martel.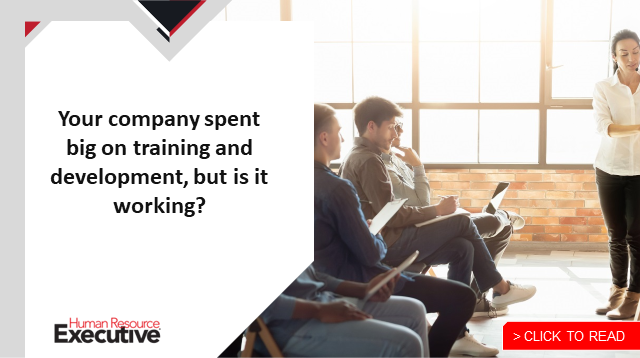 According to FOUNT's report, which surveyed more than 150 global HR and EX professionals, 70% feel their EX data is inadequate for their organizations' needs. In fact, when asked about challenges to the EX strategy, more than 85% of respondents cited trouble measuring the business impact of EX improvements. What's more, 65% said they even struggle to measure how EX improvements are affecting their employees.
Learn strategies to more effectively use HR data at the free, online HR Technology Virtual Conference, Feb. 28-March 2. Click here for more information.
So, why the problems? According to Martel, many employers are thinking too big when it comes to their EX improvement project, and the data around it.
More than half of those surveyed said their most valuable EX data comes from enterprise-wide listening—surveys, focus groups, etc.—but, according to the report, EX strategies shouldn't be so scaled.
---
---
Asking all employees the "same, surface-level questions"—regardless of their unique work experiences—can't truly inform an EX improvement strategy, researchers wrote: "It fails to help business leaders and managers, who have specific, local EX-rooted problems to solve, and it fails to enlighten HR leaders who need to prioritize their investments."
HR leaders, Martel says, are used to creating "big, broad business cases" for transformation initiatives that will touch all employees—but, when it comes to EX, they need to close the aperture a bit to be able to demonstrate true business impact.
Focus tailored EX work on one particular talent segment, business unit or geographical area, Martel says—and, from there, scale to other areas.
"When organizations shift their mindset from intention to impact, they can't decide to have an impact on everyone, everywhere and for everything because this approach ends up having a microscopic impact on people's everyday experience at work," he says. "By reducing the scope of experiences they decide to tackle, these organizations gain precision to know what is and isn't working, and therefore can make an outsized impact."
EX improvement requires a "start-up" mentality, he adds—"small, agile sprints focused on high-impact areas" that can demonstrate continued improvement to both leadership and the wider workforce.
The timing for this shift may be just right, as HR is in the middle of a "data renaissance," after years of disruption and digital transformation, adds Meghan Stettler, a director at the O.C. Tanner Institute. With a "strategic and targeted approach to evaluating and improving culture"—that touches everything from recruiting to onboarding—effective use of data and analysis, she says, "has both enlightened and empowered organizations to make critical adjustments that enhance decisions, processes and outcomes."