Today Cornerstone made a big announcement: the acquisition of EdCast, one of the leaders and pioneers in learning experience platforms. While this may not be a huge deal financially, it will have a huge impact on the corporate learning market, setting off reverberations for years to come.
Background on the Deal
Cornerstone is a billion-dollar company and the market leader in corporate learning management systems (acquired last year by Clearlake for $5.2 billion). Through its own organic growth and the acquisition of Saba, Lumesse, Halogen and other smaller vendors, the company now has more than 75 million users and manages the back-office learning for more than 6,000 companies. When Cornerstone went private last year, it was growing at double-digit rates but was missing out on the hottest new space: skills-enabled learning experience platforms.
Related: How learning and upskilling can neutralize the Great Resignation
EdCast, founded in 2014, has been one of the darlings of the LXP (learning experience platform) space. These systems have become the de facto front-end solution for corporate learning, content management and all the development that employees need. The LMS, which every company also needs, sits in the background and manages transactions, e-commerce and employee history. Prior to this acquisition, EdCast was around a $40 million company, growing at 80% per year or more.
Cornerstone competes with smaller companies like Docebo, Totara, LearnUpon, Absorb and enterprise platforms like Workday Learning, SuccessFactors Learning and Oracle HCM. EdCast competes primarily with Degreed, the first vendor that popularized the LXP.
What Will Happen Next
I've worked with both of these companies for years, and they're each tenacious, customer-centric organizations. Once this merger is complete, every Cornerstone customer will want to look at EdCast, and every EdCast customer will want to look at Cornerstone. This alone is big news because corporate learning buyers today are flooded with tools and solutions, often ending up with 20 to 30 different platforms and tools. And the mess keeps getting more complicated.
Related: What Cornerstone's acquisition of EdCast means for HR tech
Cornerstone launched its own skills-based LXP last year (called Cornerstone Xplor) but it's still early days. With EdCast as the company's LXP solution, Cornerstone can quickly integrate these products into a total solution. I would guess much of this integration is already in place, so very quickly Cornerstone and EdCast customers will have an integrated LXP solution.
Future of Skills Tech
But the potential of this deal goes much further. The big priority in most companies is to build an integrated platform for skills development. This type of solution is complex; it requires a skills taxonomy for learning, one that understands careers and mobility, and one that can be used for recruiting. EdCast built one of the most complete and advanced skills engines in the market (it acquired an AI firm early in the company's history), so now Cornerstone can integrate the EdCast engine across its platform. Cornerstone acquired a skills engine of its own (I've seen it and it's quite compelling), but I would guess the development teams from each company will merge.
So now Cornerstone has suddenly become one of the most mature and end-to-end skills engine providers in the market, competing to a degree with Eightfold, Skyhive, and other advanced solutions in this market.
The problem with the skills tech market segment is that it's confusing and filled with hype. Vendors like Workday, Degreed, Oracle and SAP seem to "promise" that their skills engines can do everything. In reality, they're each quite limited, and they focus on different parts of the problem. Through the acquisition of EdCast, Cornerstone could make an argument that its skills tech for development and learning is now best in class.
Impact on Other Players
This announcement will definitely upset other players in this segment. Degreed just woke up to a huge new competitor. Workday Learning is starting to look more limited than ever. And vendors like Docebo, SuccessFactors and other LMS vendors will have to come to grips with a competitor with an end-to-end solution. One could see Degreed doing many more "strategic" partnerships.
But the big disrupter in this segment is Microsoft. Through its success with Microsoft Viva (Viva Learning is essentially an LXP), Teams, Mesh and Azure, Microsoft is becoming a big player in the employee experience market. The company's learning solutions include Viva Learning, LinkedIn Learning Hub, LinkedIn Learning and a vast library of Microsoft learning content.
Microsoft is an open solution, so vendors like EdCast and Cornerstone have built integrations into Viva. But over time, as Microsoft gets its product set more integrated, I could see large companies looking at Cornerstone/EdCast as one part of the stack and Microsoft for the rest.
The big challenge for buyers is what to do with Workday, Oracle, SAP and all the other learning technologies they have. This acquisition is going to force many of these vendors to consolidate. Workday, SAP and Oracle really have to get into the LXP business. Smaller LMS vendors have to partner with Degreed, LTG, Valamis or other LXP providers. Companies that sell learning delivery systems (360Learning, Intrepid, NovoEd) will look for new partners. And content providers like SkillSoft, Udemy, Coursera and many others will deepen partnerships with Cornerstone.
Interestingly enough, Cornerstone has its own content offering (Content Anytime) and a creative content development team (sourced from its Grovo acquisition). While I haven't had customers ask me about it, EdCast gives Cornerstone a much larger footprint to sell content. So one could expect Cornerstone Anytime to soon be available to all EdCast customers.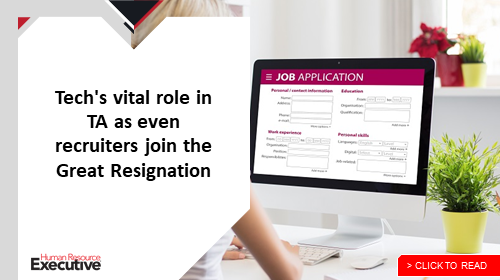 And there's more. Today Gloat, the leading provider of talent marketplace systems, introduced its Gloat Opportunity Hub, a set of third-party connectors that connect Gloat to learning opportunities, learning paths, and content.
Gloat, which now has nearly a million users on its internal mobility and talent marketplace platform, is delivering learning too. Why? There's a war for employees' eyeballs. If your company sends your employees to Gloat to find new careers and experiences at work, why not show them learning opportunities as well? (P.S. Eightfold also uses its skills engine to connect people to courses and content.)
Cornerstone and EdCast's strategy is to become this hub of content, including the back-end LMS for tracking and administration. By the way, EdCast does plan to continue to work with other platforms. So at least for the near term, Cornerstone will sell EdCast as an open system.
Cornerstone and EdCast: A Strong Combination
Despite the complexities, I have high hopes for this deal. Cornerstone has outperformed its competitors for years, largely through its culture of customer-centricity, market savvy, and tenacity. EdCast did the same. Karl Mehta, the founder of EdCast, is one of the hardest working, creative leaders I've ever met. Once these management teams come together, I see nothing but growth in the future.