Rodney Jones-Tyson was named global chief human resources officer at international financial services firm Baird earlier this year, overseeing about 4,700 employees in dozens of locations around the world.
As part of the role, Jones-Tyson also will lead the firm's Corporate Real Estate and Workplace Solutions and Travel departments. He's coming off four years as Chief Risk Officer, during which he headed the firm's COVID response.
HRE spoke with Jones-Tyson recently about how his experience at Baird will inform his work as CHRO.
HRE: You've seen Baird through many lenses in your 24 years with the company, given the varying roles you've held. How do you think that could help you find success in your CHRO work? 
Jones-Tyson: I've been fortunate to hold many roles in the U.S. and Europe during my tenure at Baird. The keys to success have been in my ability to listen, build partnerships, offer solutions to problems, and exercise sound judgment. In exchange, I've had the opportunity to learn from different perspectives, which have helped me be a more well-rounded and thoughtful leader.
As COO of Baird's Global Investment Banking business, I worked closely with HR on programming for recruiting, developing and retaining talent. We also built an offshore team in India to help balance the workload of junior bankers. As CRO, I collaborated with others on information security programs and equity and bond trading and liquidity risks to ensure the best financial advice and service to our clients. My MBA studies at [The University of] Chicago Booth School of Business emphasized the importance of using a data-driven approach to inform decision-making processes, which is something I am prioritizing as CHRO.
So, I would say my diversity of experiences has shaped me as a leader. But really, it's not about me. It's about the great team of HR professionals around me. We have a saying in HR that We>I. My success depends greatly on that "We".
HRE: As Chief Risk Officer, you led Baird's COVID response. What were a few of the key HR lessons learned when it came to how the company needed to support the workforce through the crisis?
Jones-Tyson: The number one lesson for me was around communication; to communicate early, often, consistently, transparently and authentically. I know that's a mouthful, but when the environment was changing rapidly, that's what our team learned we needed to do most. We communicated regularly about workplace protocols with our CEO and held more frequent department, manager and associate meetings.
Another lesson was the critical importance of listening and making sure our associates felt heard. During COVID, we increased feedback and survey opportunities to develop resources that would help associates adjust and balance their home and work lives. Through this input, we developed virtual learning resources, support groups for parents helping children with virtual learning, additional wellness benefits, and more.
Finally, we learned the importance of trust. The trust that associates were willing to place in our leaders and the trust that leaders had in our associates—that was our secret sauce. Baird's culture is very team-oriented. Our no-[jerk] policy makes that culture of trust sustainable.
Without consistent communication, active listening and trust, my job would have been much harder, and while COVID is not over, we are proud of how much we accomplished during the pandemic.
HRE: How are you thinking about the "Great Resignation"—are there certain areas of the employee experience Baird is focusing on to enhance retention? 
Jones-Tyson: I do not think so much about the Great Resignation as much as I think about the Great Demographic Shift. While many workers, particularly women, have left the workforce, unemployment claims are at record low levels and the unemployment rate is well within the Fed's target. The incredibly shrinking labor pool is caused by Boomers retiring, Gen Zers not being as plentiful as their Millennial predecessors and the wider array of opportunities to make a living.
Since Baird cannot change the demographic issue, we are focused on being an employer of choice and a destination for the right talent. Baird has been named to the "Fortune 100 Best Companies to Work For" list for 19 consecutive years. That is an incredible feat, but it also indicates we are focused on the long game of doing hundreds of important small things that impact the experience of our associates and their families in their daily work life versus one big, splashy moment that catches external attention.
Baird is a great place to work. Turnover challenges arise no matter which department or team I've been with, but the associates I get to work with are simply "good people."
HRE: What role has your own identity as a gay, Black man played in how you approach diversity, equity and inclusion in the workplace?
Jones-Tyson: Being an African American gay man in financial services, where I have spent my entire career, informs my approach to DE&I, but those traits do not define my approach to DE&I.
At this stage of my career and personal life, I am incredibly comfortable in the skin that I have been given. Despite the challenges and obstacles that may have come with being a Black gay man, I have no desire to trade them in to be anything else.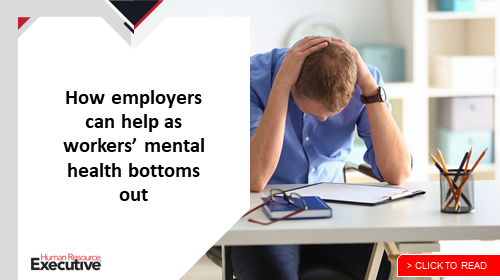 Instead, I am glad I work for a firm and have had opportunities where those experiences, traits and insights are welcomed into the discussion.
My job as Global CHRO and as a member of Baird's Executive Committee is to reflect on my own identity and bring an authentic voice. I must also listen and learn through reading and personal interactions how to make sure that I am also open and welcoming of the perspectives of those who are not like me, which is most of what I encounter at work. My identity informs me that I need to value and include the identity of others in how I think about, assess and make decisions, whether they are DE&I-related or not.
HRE: You're very active on boards and in community work. How has that helped shape your focus as an HR leader? 
Jones-Tyson: Outside of Baird, I am a member of the board of directors and former board chair of IFF and the current board chair for the Foundation for Homan Square [in Chicago]. Both organizations are focused on positively impacting communities through direct investments in housing, education or healthcare. These nonprofits have broadened my knowledge about how to use financial capital, academic research and policy to achieve change. I was recently named to the board of trustees for Centerspace, a publicly-traded REIT that provides over 14,000 homes through its 79 apartment communities. I am a Robert A. Toigo Foundation fellow, which allows me to invest time in mentoring minority students pursuing their MBA degrees from some of the top business schools in the country.
Inside Baird, I am the Executive Sponsor for Baird's SPECTRUM associate resource group.  SPECTRUM is focused on serving the needs of our LGBTQ+ associates and clients and their allies.
As an HR leader, these experiences cause me to consider the role—and opportunity—that businesses play in serving clients, shareholders and employees. They have given me a "stakeholder's mindset" that considers each constituent as equally important.
HRE: How do you disconnect from work?
Jones-Tyson: My husband and I are old-fashioned and are kind of homebodies. We enjoy watching movies. We are old school. There are no streaming services in our house. We buy DVDs and rely on a good quality 4K DVD player, a 4K projector, a big screen, theater seats and popcorn to make the evening.
We started keeping track of every movie we watched when Baird went to work from home on March 16, 2020. In the first year, we watched 174 movies. By the end of two years, we were at 326. Not all were great, but it was great to be able to spend so much quality time together.
[My] favorite movie so far: Hairspray the Musical. We both grew up in Baltimore and there's something about John Travolta's spot-on Baltimore accent and the finale song of "You Can't Stop the Beat" that just leaves me feeling great afterward.