For a company forged at the beginning of the last century, U.S. Steel today resembles a nimble and cost-conscious startup in its people function—offering progressive benefits, embracing expansive DEI initiatives and driving a wholesale HR technology transformation on little more than in-house Microsoft tools and some creativity.
Work to reinvent the 121-year-old company started when chief financial officer David Burritt rose to president and CEO in 2017. Burritt, who spent 32 years at Caterpillar, signaled the importance of HR in his transformation efforts with one of his first hires. He brought in Barry Melnkovic, then the Amtrak CHRO and HRE's 2016 HR Executive of the Year, as the steelmaker's chief human resources officer.
Related: Back on Track: The 2016 HR Executive of the Year
According to Melnkovic, Burritt's goal was to restore U.S. Steel as a "worldwide knowledge industry leader." For HR, that translated to the idea of providing profitable steel solutions for people and the planet via talent upskilling, DEI, and what it calls a "Culture of Caring." It also meant that HR needed a new strategy focused on employee safety, wellness and dignity. The strategy was called "Pivot To the People."
"As our business strategy continued to evolve, [this mandate] involves people, customers, community, the planet and providing profitable customer solutions," Melnkovic says. "We said that we need the best from all if we're going to get to our business strategy of being the best."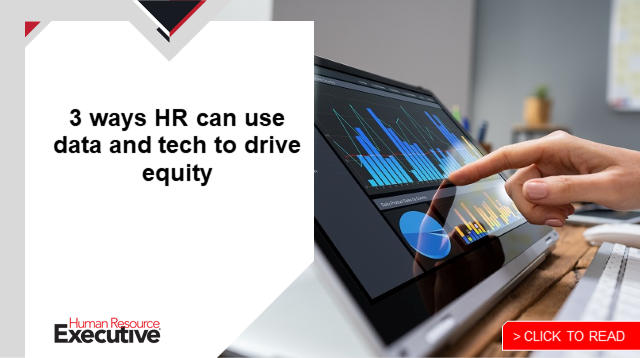 Immediately after his promotion, Burritt joined CEO Action for Diversity and Inclusion, a coalition that compels member corporations to commit to "real change" on DEI. In 2019, U.S. Steel became a corporate sponsor of Pittsburgh Pride, and Melnkovic, Burritt and other C-level leaders have marched in the city's Pride parade along with employees and their families.
The company also expanded its employee resource groups from two in 2017 to eight this year. These ERGs support a variety of employee diversity, equity and inclusion initiatives: NextGen STEEL for new employees, SteelPRIDE ERG for LGBTQ+ people, SteelABILITY for disabled workers, Serve ERG for veterans, WIN ERG for women, SteelParents ERG for parents and LEAD for diverse populations, including people of color. This month, the manufacturer will launch SteelSUSTAINABILITY to address environmental goals and initiatives.
Prior to Melnkovic's start in 2017, the company's benefits were "strong" but did not focus on inclusivity, a spokesman said. Today U.S. Steel offers an array of benefits that would rival a progressive startup: parental care leave, infertility and adoption coverage, bereavement leave of up to 15 days for immediate family, gender confirmation procedure coverage, and healthcare continuation for surviving eligible family members of employees who are fatally injured at work or in the line of duty while on military leave. 
"Now, the benefits focus on families of all types," says Matt Wilding, director of HR strategy, analytics and talent acquisition.
It was all part of the company's efforts to adapt to a new inclusive and technological landscape as the workforce became more diverse, manufacturing modernized and its hometown of Pittsburgh transformed from a city of steel mills into a major technology and innovation hub. 
The work appears to be paying off. Melnkovic says U.S. Steel has a voluntary quit rate of 4%, compared to 26% among all U.S. manufacturers, according to the Bureau of Labor Statistics.
"This is the new United States Steel," says Melnkovic.
Relying on Microsoft 
One might assume that implementing envelope-pushing benefits and support programs amid a global pandemic and a tight job market would require a variety of HR technology tools.
But instead of bringing in an array of new solution providers, Melnkovic's team turned to the tools already in use—mainly those from Microsoft. According to U.S. Steel, the company runs leans and closely scrutinizes costly technology investments.
Related: The big workplace trends coming our way, based on Microsoft research 
Adding robust HR benefits and focusing on employees while keeping an eye on the bottom line motivated Melnkovic's team to develop employee data analysis tools within Microsoft Office, Teams and Viva.
"The most remarkable thing about everything we've done is we've done it without any software investment," says Wilding.
The company also didn't want to roll out and maintain complex and time-consuming tools that could take more than a year to set up and deliver reliable data, he says. It wanted immediate results.
"We do a surprising amount of work pulling together our data just in Excel and Office and in Microsoft Power Automate data workflow tools," he says, adding that his team also uses Tableau for data visualization.
Wilding says that U.S. Steel is examining what he calls "very cool" tests with Viva Insights to measure employee wellbeing and productivity, which have become more important for the manufacturer's remote employees. "We can identify who's been isolated from a communication standpoint and who's speaking to a lot of different people," he says, adding that this is a new concept for the company.
Deeper employee analysis is "probably the next horizon for us to start taking a look at as we have a lot more folks working remote," he says.
Prior to the HR transformation, U.S. Steel says its HR operations were effective but had not yet embraced analytics. "Today, our predictive and machine-learning analytics help us to proactively address gaps, implement solutions, and drive meaningful outcomes in support of improving the employee experience efficiently," says Wilding.
U.S. Steel's reliance on Microsoft doesn't phase industry analyst Josh Bersin, who will debut his latest research into the HR technology market during his keynote address on Sept. 13 at the 2022 HR Technology Conference in Las Vegas. Register here.
"For any big company, Microsoft has pretty much an end-to-end solution for collaboration, productivity, wellbeing and analytics," Bersin says. "It does not surprise me to see a large company standardizing on Viva and Microsoft 365 technology, which can be used for almost all aspects of people analytics."
Others caution that relying almost exclusively on one vendor could pose problems. For example, one of the biggest advantages of building your own HR tech—maintaining control—probably would be short-lived, warns George LaRocque, founder and principal analyst for WorkTech. "I've generally seen in-house HR tech projects fail or get replaced by commercial products fairly quickly as users demand features that keep up with the changing market," he says. "The acceleration of requirements in both employee listening and people analytics during the COVID-19 crisis is a good example of that challenge."
The concerns likely aren't news to Melnkovic and Wilding, who say that finding top-notch HR technology is a priority, especially to bolster their employee listening work.
Listening in
Before the pandemic, U.S. Steel began a listening strategy. This effort included not only conducting regular employee sentiment surveys but also examining data from recruitment, onboarding and exit interviews; reviewing feedback from training programs; and studying how its employee benefits were being used for major life events like marriage, having children and healthcare.
"We endeavored to stitch all of that data together for the first time in U.S. Steel's history," Wilding says.
Related: What recent acquisitions signal about the employee listening space
Despite the success so far, Wilding still has a technology wish list. He says he is on the lookout for tools that would collect and analyze data from different internal and external sources, without breaking his budget.
"A really strong tech wish list would [include] a system that … handles listening strategies," he says. Current listening systems, he believes, fail to incorporate manufacturing and productivity data into the people analysis to measure an employee's efficiency metrics, for example.  
"How do I actually know from the front lines what is working well? I want to see people feeling better about their work. I want to see them become more productive," he says. "I want to see the [data on] the work that we're here to do. I want to see that improve."  
As Wilding's supervisor, Melnkovic's HR technology wish list is more succinct: "My wish is that I make sure Matt is satisfied with anything he needs."