In times of challenge, Monique "Mo" Matheson, executive vice president and chief human resources officer for Nike Inc., and her HR team rely on a mantra that is used throughout the company: This is a time to be more Nike than ever.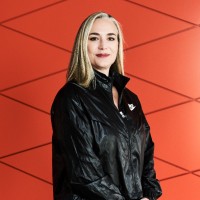 It's clearly working, analysts and outsiders have noticed. Nike remains the leading sports apparel manufacturer with 78,000 employees around the globe, and Matheson, who is a 24-year veteran of Nike, is leading the charge in enhancing employee experience during a global pandemic and the subsequent Great Resignation and return-to-office debate.
This winning spirit is among the reasons Nike soared to the No. 3 spot on HRE's latest list of companies Most Admired for HR, just behind Target and Apple. This ranking for the Portland, Ore.-based company is up from No. 8 in 2020 and No. 19 in 2019. Korn Ferry teams up with Fortune each year to determine the World's Most Admired Companies, on which the Most Admired for HR listings are based. To arrive at HRE's Most Admired for HR rankings, Korn Ferry recalibrates the Fortune attribute scores, isolating four criteria that relate to HR: management quality, product/service quality, innovation and people management.
Related: To hear more HR tech success stories, register for HR Tech Virtual.
"People are very emotional about the Nike brand. They love it or hate it," says Matheson, adding, "We feel like our employment brand has [an] inspirational and aspirational pull to it."
Matheson says her mission at Nike is to focus on the entire Nike team, whether she's rolling out large and small HR technology solutions, driving digital business, creating enticing career paths or strategizing how to bring employees back to offices. This means investing in leading-edge HR technology and the employees who will ultimately use it.
"One of the best pivots that we made to get the executive team on board was to make it clear that this investment is not for HR," she says. "This investment is for the company [and] our employees."
This approach, she adds, "will help us be more efficient and effective in delivering world-class HR."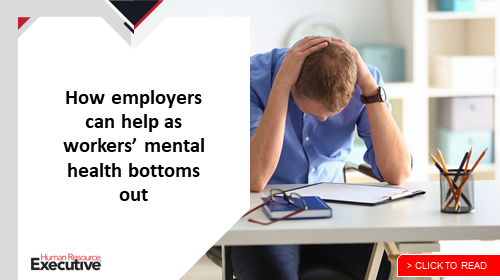 Nike has worked with Korn Ferry consultants over the past few years to help transform its people operations. According to Jane Stevenson, global leader of Korn Ferry's CEO Succession Practice, Nike leaders not only addressed some of the world's most challenging cultural issues, but they also have "owned" the need to change. "They used it to fuel a purpose-driven culture that is demonstrating the power of diversity in action and the exponential business outcomes true transformation provides," she says. "They are not done by any means but are embracing the continuing opportunity to operationally implement ongoing change and renewal."
Also see: Insights into EX, culture and innovation top HR Tech Virtual agenda
A close look at HR tech
Matheson credits Nike's CEO John Donahoe, who joined in 2020 after stints as CEO of eBay and Bain Capital and as a board member for PayPal, for taking a fresh look at Nike's HR tech investment and providing it with some much-needed attention.
Donahoe noted a lack of investment in HR during his initial evaluations of the company's entire tech infrastructure, Matheson says, and immediately became a "very strong partner" for her. That partnership, along with a similarly strong relationship with the executive team, allowed her to build a business case and roadmap for the current HR technology investments and their potential value.
Related: Hear more about tech's role in transforming workplace culture from the HR Tech Virtual keynote speakers.
"We created this more inclusive way of thinking about technology and investments," she says.
Practically, that means Nike is in the midst of rolling out large-scale, cloud-based platforms from Workday along with smaller-ticket HR tools, including Ten Thousand Coffees for career development, Textio for non-biased hiring and Miro for visual collaboration, among other solutions. The Workday rollout began in early 2021 and the company still plans to bring in workforce planning, core HR, recruiting, basic comp, onboarding, payroll and reporting. Additional modules will be added later, Matheson says.
Nike also has implemented Qualtrics to glean insights from its global workforce. "We are listening to our employees … and turning those insights into a strategy and plans in a way that we can create this two-way dialogue with our employees," she says. 
Luckily, Nike employees are more invigorated than intimidated by relying on technology for newer HR functions and tasks, Matheson says. "It's really exciting because you couldn't do all this with just humans."
Her philosophy? "Let's let the tech do what tech can do and let the humans do the things that only humans can do."
That philosophy in part reflects a powerful mentality that Korn Ferry's Dennis Baltzley, who has worked with more than a dozen Nike senior teams in his role as global solution leader for leadership development, sees shining through in three parts at Nike.
The first is what he calls the will to win via healthy and fair competition. "Nike has shown the leadership and the will to power through extraordinarily disruptive change and deliver," he says.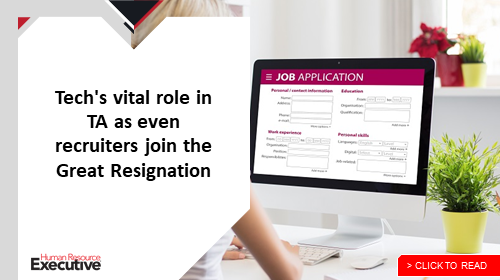 Second, Nike leaders take responsibility for challenges that need to be addressed instead of debating strategy. This means "tackling seemingly insurmountable challenges and interdependencies head-on and taking progress inch by inch."
Finally, Nike leaders drive hard and pivot fast, according to Baltzley. "They run the play hard, and if it doesn't work, they try something new," he says. "It seems simple but the teams have an extraordinary ability to pivot together in an entirely new direction."
As Stevenson sums it up, "This is proof-positive that organizations can both do good and do well."
How Nike is pivoting together
The Great Resignation, COVID vaccine management and even return-to-office plans and culture have seen the company move in new directions.
Great Resignation: Although Matheson says Nike has not seen a huge exodus of talent, the company nonetheless is focused on employee learning and leadership development to retain employees. It has moved to a digital skills development platform in an effort to track trend data on such issues as employee engagement, overall attrition and hotspots of employee dissatisfaction and resignations. 
The digital platform also makes learning more accessible—"the model of in-classroom training or taking two or three days away from your job to get learning are really challenged," she says—and specific. Nike is relying on the platform to create what Matheson calls a "curated learning path" for skills and capabilities that are unique to jobs inside the company.
Vaccines: Monitoring and verifying employee vaccination statuses also has been a priority for Nike, which contracted with a third party to provide a secure portal for corporate employees to record and verify their COVID-19 vaccination and booster status.
Nike's retail and distribution centers have a "more tailored approach," according to Matheson, who adds, "we're just starting to use the similar portal with our retail field athletes." (Nike refers to retail sales associates as "athletes.")
And the company means business on the vaccine front. Citing worker safety, corporate employees were informed last fall that they could lose their jobs if they didn't show proof of vaccination, and the company made headlines in January when it fired an employee who claims to have been fully vaccinated but refused to enter his information into the company's tracking portal.
Return-to-office strategy: Nike's management team works to include employees in their decision-making around this topic, Matheson says. "It really has to be in partnership with your employees and understanding what they're needing [in terms of] flexibility, what commitment looks like and how you support them," she says.
Overall, Nike's unique role in the sports, fitness and leisure world also is a guiding principle for the company and for Matheson and her HR team. Last August, for example, every corporate employee was given a week off with pay to rest and recharge. After all, Matheson says, Nike is a sports company.
"The aspects of sport that are universal—the idea of team, camaraderie, being competitive and having fun—that is really the Nike culture," says Matheson. "We're having to redefine what that looks like, but we can't lose that distinctive part of our culture."