After retail titan Macy's heightened its investment in and empowerment of employees, it has seen improved customer service, ongoing commitment and loyalty among employees, and higher employee engagement scores across all metrics.
Those outcomes are a direct result of how the organization views the role of HR.
"What I love about Macy's and the role I have, I and my team have a seat at the table," Danielle Kirgan, executive vice president, chief transformation and human resources officer at Macy's, said during the opening keynote of the HR Technology Conference and Expo Tuesday in Las Vegas. "We are viewed as partners and make decisions along with our CEO, CFO and rest of the team. And I don't have to convince anyone at Macy's that people are a priority."
Macy's employs almost 90,000 people globally, yet they were not deemed essential during the height of COVID-19, which led to some financial hits for the company. But as it rebounded over the last two years, Macy's took time to reflect on lessons learned. And like many organizations, it recognized the impact of the pandemic not just on the company but also on its people, and sought to better meet their needs—one of HR's most daunting tasks today.
"Leadership is messy," she said. "It usually takes rolling up sleeves, coaching and standing up for their success. The people leader is not for the faint of heart."
Among the initiatives, Macy's rolled out a partnership with Guild Education to offer all employees free tuition for online and in-person degrees and professional certifications, ranging from English as a second language programs to four-year degrees.
"At the core of the program, the colleague is in the driver seat," Kirgan said.
Employees can choose from a library of 118  selected programs—and, no matter if an employee was hired yesterday or 10 years ago, and is full-time or part-time, if an employee picks a program, Macy's will pay for it.
---
---
"Pick what you want. No approval necessary. No strings attached," Kirgan said. And the library of courses is just as diverse as the workforce.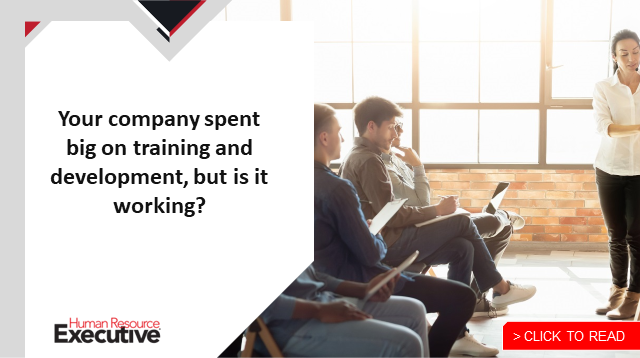 While the education program is designed to enhance employees' skills, Macy's also is working to keep workers using those skills at the company. Just last month, Macy's launched a branded career expo program to inform current employees about internal mobility opportunities.
The HR team was inspired to offer a "vintage" experience, and what came to mind was a good, old-fashion career fair, Kirgan said.
"We put together this two-week career expo," she said. "We love to do things together, so creating an event over these two weeks allowed the company and colleagues to participate together."
Two sessions were all online, and the program also featured two motivational speakers who discussed how they built their careers. In addition, the expo provided an opportunity for department and function leaders to voice what they do in their roles.
"We used plain speak, with no PowerPoint presentations, to talk about what it means to have a role in these teams," she said. "What are the points of entry and the key skills or requirements we look for to hire within our organization?"
The feedback from the career expo was overwhelmingly positive with employees noting that, while it wasn't overly sophisticated, it was packed with information, Kirgan said.
"We just provided true, relevant information in a dialogue format for our colleagues to understand what is possible," she said, "and behind that, we have several programs and mentorship opportunities that compliment it."