HR leaders and talent recruiters are bearing the brunt of creating a thriving workplace culture during COVID-19 and the Great Resignation. It's a real ordeal and the numbers paint a grim picture: 38 million workers quit their jobs through October of last year and more than 500,000 new LLCs were registered in 2021 alone.
HR professionals have been provided little relief over the last two years, said Mary Faulkner, a principal at HR consultancy IA HR and a co-presenter for an HRE webinar this week titled "The job is dead—Long live skills."
"The tears are real. The exhaustion is palpable, and the need for rest and recharging is acute," Faulkner said.
Related: Register for HR Tech Virtual conference March 1-4
But there is a way to address the historic HR dilemma: By adopting a more skills-based approach to hiring and retaining talent, HR leaders can meet the expectations of a rapidly changing workforce.
This means that HR leaders must address how they approach the foundation, technology and mindset of a new skills marketplace, said Mark Stelzner, founder and managing principal at IA HR and a co-presenter of the webinar.
Related: Stelzner will deliver a keynote titled "Where purpose meets people: HR's time has come" at 11 a.m. ET on March 3, 2022, during the upcoming HR Tech Virtual conference. Register here.
According to Stelzner, the foundation of work structure, employment legislation, compensation, career development, learning skills, taxonomy and competency models need to be upended. "This isn't an evolution but a revolution," he said.
"This is something that we need to foundationally modify if we're going to successfully navigate the moment and emerge not into an uncertain future, but an exciting future."
The work starts with improving job recruitment to search not for a candidate's current skills, but for future potential. "When you're looking at who would be the right fit for that position, historically, [recruiters typically] looked at past experience and not future potential," said Faulkner.
"Some of my best hires when I was a hiring manager were people who on paper, maybe didn't have big experience, but they had so much potential in the way that they thought. They were able to demonstrate that learning agility," she said. "They were just great hires."
In terms of technology, the standard practice of transferring a new hire's information from an applicant tracking system into the HCM system typically does not reflect the reality of the person's responsibilities. Often, on their first day of work, new employees are presented with the realities of their role—reporting to multiple teams, for example—that were not mentioned during the numerous job interviews.
"We're losing the opportunity to really look at the way in which work is actually performed and make sure that our systems represent the work," said Stelzner.
Related: Insights into EX, culture and innovation top HR Tech Virtual agenda
For example, Stelzner pointed to a healthcare client based in southern California that, in the early days of COVID, couldn't perform proper background checks and verification. In response, they asked their furloughed workers to list all of their job skills and professional certifications that had never been recorded since their hire.
"They filled 1,220 positions with known existing resources just by asking," he said. "Ask people to define the skills that are not part of their job, weren't part of their onboarding and maybe even not part of a project. Get to know the whole person, and find out all these wonderful things that people are capable of," he said.
A new mindset
Emphasizing continuous learning, both within and outside of work, demonstrates that employers are interested in employees' intellectual growth and their potential to thrive.
"We want the individual to be happy. Part of the way in which we can amplify that approach is by supporting general skills development in any area of interest," he said.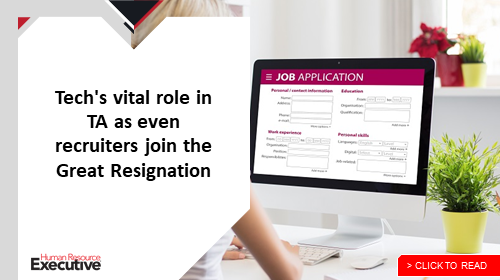 Stelzner pointed to a medical device manufacturer based in Ireland that could not invite global experts to visit them during the early days of the COVID outbreak. Instead, they reached out to local universities and online educational sites to reskill their team of 150 staffers. Their engagement surveys were off the map, said Stelzner.
"They were seen to be trusted. They were excited by the investment of both opportunity and Euros to bring them forward," he said. "As a result, they bonded and executed [the plan] and they now have a new skilled center of excellence that can support any dynamic needs of the organization."
This shows that work is more than a paycheck, Stelzner said, "it's recognition."