One year ago this week, Christy Pambianchi started as vice president and chief people officer of Intel Corp. As the top HR executive of the famed manufacturer of microprocessors that power everything from computers and workstations to mobile devices, Pambianchi's mission upon arrival was three-fold: navigate the global company through the COVID-19 pandemic, drive people innovation for two new large-scale facilities, and deliver policies and protocols for the changing modern workforce. A veteran of Verizon, Corning and PepsiCo, Pambianchi now oversees 121,000 employees and their needs for hybrid work models and new skills.
Pambianchi spoke with HRE one week before the HR Technology Conference about her thoughts on how tech has transformed the role of HR leaders in general and chief people officers in particular. At the HR Tech Conference, Pambianchi will speak on the closing keynote panel, "Meet the CHRO of the Future … a Technology Expert," with Lisa Buckingham, the former CPO of Lincoln Financial, and Deborah DeVerna, CHRO for Qontigo. 
This interview has been edited for brevity and clarity. 
HRE: In regards to your keynote panel, what can a technology expert bring to the HR role that they couldn't in the past?
Christy Pambianchi: I've been practicing HR for a long time and I've seen the evolution of technology over the arc of my career. In the early days, HR information systems could (primarily) manage payroll and help track people's benefits and 401(k) or financial plan elections. Fast forward 30-some years later, and technology has evolved with mobile devices, the Internet, the Internet of Things and AI machine learning. It's permeated its way into everything we do in human resources.
Somebody in my job needs to be quite knowledgeable on the ways in which people are living their lives, the way that society is carrying on, what it means for the way work gets done in the workplace and how technology can both enable and enhance employees in the workplace. They also need to know how technology can enable, enhance and expedite our capabilities as HR leaders.
HRE: Can you give some examples? 
Pambianchi: If you look at the talent acquisition space, we've gone to a completely digital experience that didn't even exist a few years ago when we had job boards and some online PR pointing to a link to enter your resume. Now we have a full suite of millions of people able to look at millions of jobs, and we have AI and other capabilities to match hiring managers and candidates able to have a completely different experience. 
---
---
HRE: Where else has HR tech mostly helped?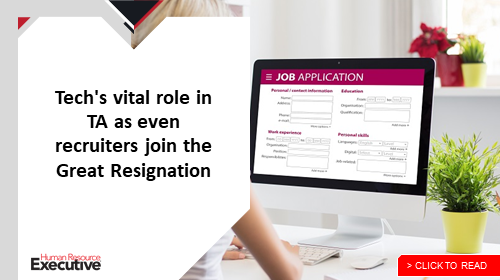 Pambianchi: There's a lot of the onboarding experience that companies have implemented so that employees can begin to experience the company or get connected with co-workers before they join or are on the job. They are building social networks inside the company that are digital to help drive employee connectivity and improve the culture and belonging and commitment to a firm. Also, learning has seen an obvious explosion. Now HR says, let's update job architectures, job taxonomies to really hone in on skills, not just job title or level of pay. 
HRE: What projects are you working on?
Pambianchi: We're looking at doing two "greenfield" projects in Ohio and Germany. (The term "greenfield" refers to a technology project in a new site without legacy hardware like data centers, workspaces, and in most cases, has yet to be built. -Ed.) I'll be at the Ohio groundbreaking later this week before I'm in Las Vegas next week.
I had the opportunity to participate in the site selection, and the workforce availability and access to talent was a key component of the selection. In addition to other physical attributes of the sites, whether it's land, access to water and power, [we also worked] with partners and technology providers to understand a map of the entire region. We asked, what might the access to an availability of talent look like over a 10-year arc? What can we do to help augment that? How can we help influence and partner with local communities to grow talent for the jobs we're going to have?
HRE: Can you tell us about your people analytics? What kind of picture are you trying to get of your workforce?
Pambianchi: We have a great HR analytics team here at Intel, probably the most built out of any HR analytics team I've had and this is coming up on my 14th or 15th year as a CPO. I would say [people analytics] runs the full gamut. At the front end, we're using analytics right now on our two greenfield projects to fully map out the region around where we're building the facilities to understand the workforce, the pipeline, and build a five-year plan for how we ramp up those locations. 
---
---
Inside our existing workforce, we have sensing surveys. We have an employee experience survey, which we do annually with quarterly kind of pulse checks.
We also are running for the second year an inclusion survey, which goes beyond employee experience and we're delving into how included people feel. And we share those results out with all employees and leverage that information. We also use our technology and analytics on retention. One of the things we've done right now is trying to build a predictive analytics tool that looks at a number of factors that could help us understand hotspots, where we might have an organization, team or a skill that is getting potentially particularly targeted. We are able to hone in on before something becomes a problem and really begin a dialogue and put in some actions to address that.
HRE: Any surprising discoveries from your people analytics?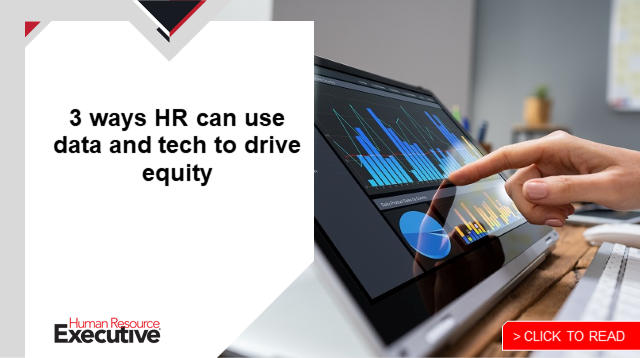 Pambianchi: First, we're in a huge transformation as a company. I think one of the big things we've been doing is bringing back a real emphasis on technology and technology expertise. And we've done a significant amount of recruiting and advancement of our technical fellows and bringing technical leaders back into the company. We also focus on how do we improve the morale and the excitement and the commitment of our technical community.
Also, what are the dynamics in the workplace? We have a broad generational mix and more millennials who are managers now. It's probably a big surprise that this group is growing into the age where they have 10-ish years of experience. They're getting into their management years. So looking at this, we ask "do we need to update and refresh how we think about growing our leaders?"
HRE: What is on your technology wish list? Is there any piece of technology that you wish somebody would create that would make your life either personal or professional easier?
Pambianchi: Honestly, there are so many inbound ways in which information communications are coming into me. I would love an aggregator for all of that. I jokingly say, Wow, Ryan from "The Office" had the right idea when he built the WUPHF app in a closet. He made this app that would "woof" every time you got a message on any of your platforms. I honestly joke with my husband and we have four kids who are 16 to 22 so they're super digital and there are so many inbound channels. It's very hard if you want to be highly responsive. I think we have to figure this out.
---
To hear more from Pambianchi, attend the closing keynote on Sept. 16 at the HR Tech Conference in Las Vegas. Register here.