The numbers are staggering. 
Since its purchase by Tesla CEO Elon Musk, Twitter has laid off roughly 3,700 employees. Amazon recently announced plans to lay off 10,000 employees. Meta, the parent company of Facebook and Instagram, has said it will reduce its staff by up to 11,000 positions. And Coinbase, Salesforce, Cisco and other tech-centric firms have announced staff reductions at the same time that tech stalwarts Alphabet and HP have said they will lay off thousands of workers in the coming years.
As businesses face a variety of challenges—Russia's invasion of Ukraine, soaring fuel costs and endless supply chain issues—HR leaders are in the uncomfortable position of overseeing layoffs, sometimes in their very own departments. In these grim times, industry observers say that HR technology such as offboarding and other tools can help with reducing headcount in an empathetic and compliant way. 
---
---
Although there are a number of offboarding solutions—players include Onwards HR, Bamboo HR, Bitscape and Silkroad Technologies, among others—HR leaders also can use people data analytics and learning and development tools to make sure that organizations do not let go of employees with valuable skills.
"As HR leaders plan for layoffs, they will need technology that allows them to understand what skills will be needed immediately and in the near future and how current employees' skills map to those needs," says Catherine Ward, vice president of employer mobilization at the national non-profit Jobs for the Future. [Employee skills will be a key topic at the 2023 HR Tech Virtual Conference from Feb. 28 to March 2.]
"Skills-oriented tech such as solutions provided by Workday and Lightcast can ensure HR leaders understand the tradeoffs in assessing which roles to eliminate, which roles to keep, and which roles to reimagine," adds Ward.
At the same time, HR leaders may need to be able to provide the C-suite with metrics on individual employee performance when planning layoffs, although some employee attributes are often difficult to define in a spreadsheet, employee roster or HCM solution. 
For example, firms may not want to let go of employees who "carry the culture" inside and outside an organization, says Gretchen Alarcon, VP and GM for HCM solution provider ServiceNow.
"Does HR understand not just the role the person's playing, but actually what else they do for the company or how they're connected? Because you're breaking not just the work they're doing [by laying them off], you're also breaking social ties," she says.
"This could be an argument for why a person should be retained, even if that specific role maybe doesn't fit as much," adds Alarcon.
---
---
HR leaders must also ensure that their layoffs are equitable. According to Sarah Rodehorst of Onwards HR, a risk management platform provider, HR leaders need to be aware if they're inadvertently targeting certain demographic groups at a disproportionately high rate over other workers. Onwards HR's DEI Adverse Impact Analysis solution, for example, informs HR and legal teams of the potential of any unintended bias in the pool of employees short-listed for a possible staff reduction by analyzing data across departments and managers and supervisors. (Onwards HR was the winner at the 2021 HR Technology Conference Pitchfest competition and was recently selected to participate in SAP's startup program.) 
Layoffs can be done correctly, with a minimum of pain and damage to an organization's reputation. Ward, of Jobs for the Future, cites AirBnB's 2020 layoff as a good example of "ethical offboarding," the concept of treating laid-off employees with respect and offering them support after they leave.
In his email to staff, AirBnB CEO and co-founder Brian Chesky laid out a clear downsizing plan, including tech tools and other services to help those being laid off, says Ward. The organization offered terminated employees access to online job boards and a website for exchanging career advice along with membership to skills-development solutions such as Guild, RiseSmart and Google Certificates. AirBnB also allowed employees to keep their laptops, monitors, phones and other devices.
For Ward, ethical offboarding starts before layoffs begin, with efforts to build a culture of resilience that prepares employees for the possibility that they will one day find themselves looking for jobs elsewhere. "It entails having a culture of lifelong learning where employees are able to develop skills that will allow them to be successful inside, but also outside, of their current employer," she says.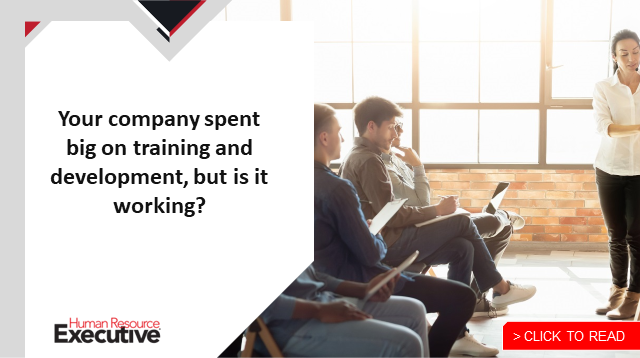 In the end, conducting fair and thorough layoffs means achieving a balance of understanding the impact job cuts will have on the organization, on the employees who remain and on the lives of those who leave, says Alarcon, who has been laid off and performed layoffs herself.
"This is not a fun thing to go through," she says, "but there is a way to do it with empathy and transparency."
---
Registration is open for HRE's upcoming HR Tech Virtual Conference from Feb. 28 to March 2. Register here.