Organizational change is more than just finding a new vendor or putting new tools in place, experts said Monday ahead of the official kickoff of the HR Technology Conference and Exposition.
"Transformation does not equal technology," IA's senior advisor Jennifer Payne said during a pre-conference session titled Transformation 101: A Playbook for Success. "While tech may be a very important component of transformation, it isn't the only component of transformation."
And the first steps are key to success, Payne said.
---
---
"If you can't articulate why you want to do something or where you want to go, you're lost from the beginning," she said.
Although HR leaders may have the best intentions when approaching system or organizational change, not having the right stakeholder input and support is mission critical, IA's founder and managing principal Mark Stelzner added.
"Stakeholders can make or break transformation," he added. "Articulate your why. Embrace everyone. Filter and sort. Go over and lead. Onboard appropriately. Overcommunicate in context."
For a deeper dive into transformation, read IA's series here.
Number of the Day: 30 minutes
HR leaders looking to master HR technology need to set aside 30 minutes each week to learn about the new advances in HR Tech, one expert advised during a pre-conference workshop with keynoter Stacey Harris. "You have to ask yourself and your team, am I informed? Are we ready for the new changes taking place now and the new issues that are coming," said Teri Zipper, CEO and managing partner for Sapient Insights Group. "We all have 30 minutes, right?" Zipper asked the crowd.
Partners at work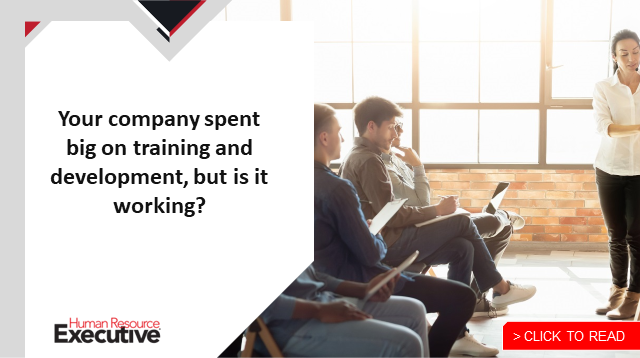 The HR Tech Conference Partnership Summit kicked off today, where exhibitors could rely on conference-provided meeting space and technology to schedule one-on-one meetings with current or potential new partners. Market analyst George LaRocque, CEO of WorkTech, started the opening session by introducing ATS and recruitment solution provider Greenhouse Software. Garrett Starr, director of partnerships for Greenhouse, discussed how his organization interacts with its 7,000 clients via Greenhouse Partner Portal. "We offer a solution that has breadth, is future-proof and offers configurability," Starr said. 
ServiceNow sights
ServiceNow's Sarah Pfuhl, who is SVP for Global Talent Development, is attending her first HR Tech Conference and is eager to attend as many sessions as she can. Given her focus on learning, performance, talent strategy and embedding DEI throughout the HR function, Pfuhl also is intrigued by the volume of tech options to check out. "It's incredible how much technology is out there," she said during an exclusive conversation with HRE. "There are a few things that I'm interested in, [including] just to see all these different pieces. I'm interested in getting a sense of who stands out in what seems like a very saturated marketplace."
DailyPay broadens its offerings
DailyPay, which specializes in on-demand pay, has expanded its solution with pay strategies designed to boost employee engagement and improve retention, the company announced today. According to a news release, three new functionalities include Friday, an app and card to improve access to on-demand pay without transfer fees; Turnover insights for retention metrics, including estimates of turnover in the month ahead; and Reward, which provides cash rewards in real time to motivate employees.
First pitch at PitchFest
What are the judges of this year's Pitchfest competition hoping to see? We polled them and learned they're looking for bold solutions to real-world HR challenges, not a list of features that can be found in most other products. Follow us on Twitter to find out who takes home the $25,000 prize provided by Randstad. The competition begins at 5:30 p.m. today.
Related: Seeking new tools to improve the world of work
---
HRE editors Elizabeth Clarke and Nick Otto contributed to this report.