Every industry is reinventing itself, and employees are changing the nature of the businesses in which they work. What's driving this change? A new emphasis on skills and learning coupled with a robust job market that favors valuable talent, according to Josh Bersin, HR technology analyst and a keynote speaker at the 2022 HR Tech Conference in Las Vegas on Sept. 13-16. Register here.
Citing recent job reports of 4.5 million American workers quitting their jobs in April, Bersin said that employers are in new terrain.
"It's getting harder to hire but jobs are being created. I don't remember a period of time with economic growth, inflation and no job losses," he said at the Eightfold Cultivate '22 talent summit last week in Napa, California. 
Related: Upskilling is do-or-die, but employees also need a career path
This has newly emboldened employees, who are unafraid to voice their demands. "Workers don't want a bonus or stock options," he said, citing the erratic stock prices in today's volatile and inflation-fueled stock market. "They want base pay raise increases."
In response, employers are changing how they hire: from using new technology to speed up the hiring process to looking to fill roles with employees with the needed skills instead of advanced degrees and traditional resumes. 
"We have decoupled the resume and the college degree from the work," he said. "Your skills are now a career." 
As an example, Bersin cited the automation that has reduced the number of menial jobs in American manufacturing facilities but has created a new type of worker: specialists who operate, update and monitor these new complex machines.
These new innovations have required new training, he said. "People are infinitely adaptable. When put in the right culture, they will learn. There is no excuse not to build a learning culture at work," he said, adding that he knows of a pipeline fitting company that gives workers an extra $5 per hour raise for each new skill they learn.
Related: The workforce of the future, according to Top 100 HR Tech Influencers
The talent marketplace—the concept of recruiting talent inside a company to provide employees with a career path—is a "groundbreaking new idea" that has changed the role of the HR leader and the technology they use to serve their role. 
"HR systems are now talent intelligence systems," he said. 
Along with finding talent within HR and recruiting systems, talent marketplace solutions can find overlap and redundancies within a company's workforce, for example. 
BNY Mellon, an early customer of Eightfold, recently found five project managers performing identical jobs but with different job titles within the financial services firm. "They needed to look at their job architecture," said Bersin.  
BNY Mellon and its 58,000 employees are not alone. Many companies, Bersin said, don't have what he called "a data dictionary," a tool that could help HR and the C-suite agree on job titles and responsibilities or even the reasons for staff turnover.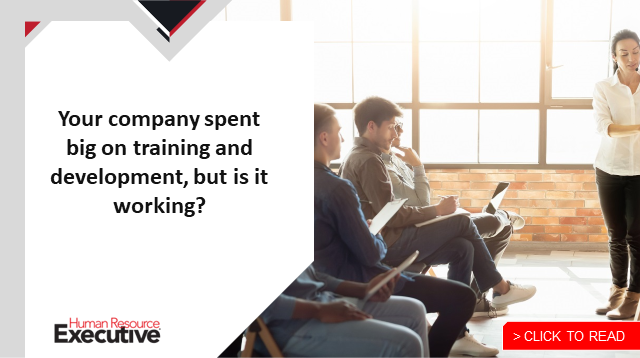 That said, HR leaders remain eager for more data to help provide insights for retaining and hiring employees. Bersin recalled speaking with Amazon's head of talent intelligence who said the company is reviewing city-by-city economic data to help with hiring decisions, among dozens of other pieces of information.
Bersin said, "He is looking at every source of data."
To learn more from Bersin and hear the exclusive debut of his latest research, register here for HR Tech 2022 in Las Vegas.