IA principals Kimberly Carroll and Mary Faulkner recently led an HRE webinar that was attended by hundreds of listeners. The topic that prompted all of those HR leaders to pause and pay attention? Behavior change in process optimization.
It might not sound exciting, but as the event attendance and live engagement numbers revealed, it is important and highly relevant right now, as organizations embark on post-pandemic changes to prepare for the future of the workplace.
Below are responses to six questions that arose during the webinar. For more, you can watch the full presentation of "Stop blaming your culture: Addressing behavior change in process optimization."
Q: We are a non-profit religious organization. How would this all work with a totally volunteer staff?
A: Good business process is good for all companies and the ability to ensure all "employees" follow those processes is what you would be looking for. So, no matter what industry or legal entity you are in—process optimization is always needed, and holding your stakeholders/employees accountable is key. We have worked with some non-profits on this type of optimization and it can work but you have to remember to enact a change management strategy to help with the execution of the plan.
Q: How do you re-engage staff to embark on a culture change when they have been through culture fatigue with all of the changes happening in an organization?
A: It's important to acknowledge the reality of the situation. People have a pretty good sense of when you're trying to put a positive spin on a difficult situation. Focus on what the team can control—business process, governance and escalation. Gain buy-in from leadership that they will follow the escalation process and then … hold people accountable. The key here is consistency: If those who are exhausted see that the process is being followed (and "enforced"), it will build goodwill toward the change. The other element here is to continue to communicate small wins and gains for those who have been doing manual work because of a lack of standardized process.
Q: What is a good way to blend old and new cultures when they are polar opposites?
A: All cultures—even the most toxic—have aspects that could be considered beneficial. The key to blending cultures is to acknowledge the benefits of both and then set an overarching vision of the future of what the two cultures could be. Once again, standard business processes that consider the needs of both old and new will help build the path to the new culture because the processes set the expectation around behaviors, policies and standards that drive toward new expected culture.
Q: So when the manager is the "bad actor," are there particular ways that work in showing the impact of the behavior?
A: Yes, we have worked with our clients to develop scorecards and dashboards that will show the behavior; we have also included notifications to leadership to bring light to it. One thing that is completely noticeable in most companies is that managers are not trained. We see a bunch of individual contributors who are promoted because they are outstanding ICs, but then employers do not give them the training or tools to be successful managers. I do believe that scorecards are necessary but training is as well.
Q: Where do you see the role of the Learning and Development function fitting in here?
A: We would expand this question to include not just L&D, but Org Development and/or Org Effectiveness. One of the most common reasons we hear from clients for why HR has continued to do work that should be self-service or handled by another group is that other groups "don't know how." This is a perfect opportunity to train new skills and approaches through the L&D group. Additionally, leadership competencies should emphasize ownership of the leader's team, including owning workflows, data and support that often gets outsourced to HR. Where OD and Org Effectiveness can play a role is through a change management framework, helping L&D think through user personas and what type of support each group may need to be successful.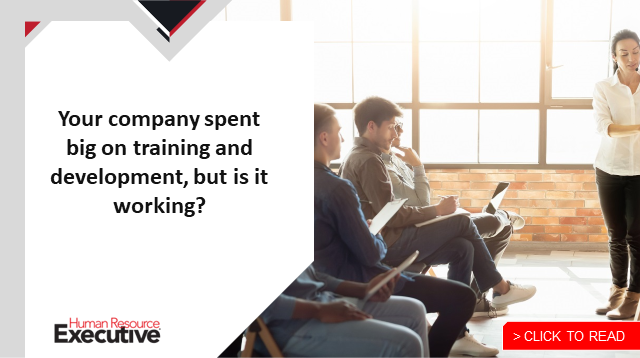 Q: The "culture" issues in our organization are more between corporate and the field (us vs. them). Any additional advice for that type of situation?
A: We have seen this with some of our clients as well. Some advice is that leadership should redefine the strategy that shows how the entire organization works together for a common goal, which will help change the "us vs. them" culture. If everyone is getting real work done that is in line with that strategy—that could be the development of new optimized processes that help the entire organization, not just a select few or just HR, or the development of a new performance management process/system that encourages all employees.
To learn more from these leaders, you can attend the HR Tech Conference next month. Carroll, managing principal at IA, will present a mega-session at 4 p.m. Sept. 15 titled "Shared Services: The Nexus of High-Tech and High-Touch Transformation." She will be joined by HR leaders from DHL, Nordstrom, Ticketmaster and Whole Foods.
Faulkner, principal at IA, will discuss "Making Total Rewards Relevant for Women" at the Women in HR Tech Summit. That session begins at 9 a.m. Sept. 13. For more information on the conference and to register, visit hrtechconference.com.