In the last 18-plus months, most Americans have gotten accustomed to in-person events being sidelined in favor of virtual interactions–from business conferences to arts and entertainment offerings and even personal, social gatherings–but as a post-pandemic world comes more into view, in-person is making a return. For recruiters and HR leaders, however, an end to COVID-19 shouldn't necessarily mean the resumption of in-person recruiting strategies.
Instead, they should consider making virtual recruiting events not only a permanent but even a primary part of how they engage with potential new talent, said Madeline Laurano, founder of Aptitude Research, on an HRE webinar this week.
Since the pandemic started, many organizations have relied on virtual hiring events, using full-scale events platforms that incorporate event planning, employer branding, recruitment marketing, candidate engagement, analytics and more–not just video interviewing. It's a shift that has led to a "huge uptick" in the investment in talent acquisition technology. In fact, 62% of employers surveyed by Aptitude Research acknowledged spending more on TA tech, and about one-third said they have specifically allocated more to support virtual hiring events, said Laurano, one of HRE's 2021 Top 100 HR Tech Influencers.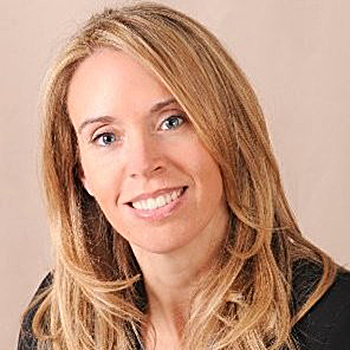 On the webinar, a live poll found that 49% of respondents are conducting virtual hiring events and another 16% plan to.
It's a transformation, she says, that started before COVID-19 but was "greatly accelerated" by the pandemic. Today, however, as employers consider the role that virtual hiring events will play in their future TA strategies, they're also contending with pandemic-driven challenges: An Aptitude survey of recruiting professionals found that their top challenge was attracting quality candidates, closely followed by learning how to adapt to a post-COVID world and how to approach recruitment despite uncertainty around long-term remote and hybrid plans. At the same time, companies are more focused on embedding diversity, equity and inclusion throughout the hiring process, all while putting in place the most efficient practices as they rebound from the pandemic.
All of those factors will drive an increased reliance on virtual hiring events, Laurano predicts.
"Virtual recruitment answers all these new priorities," she says.
See also: Why Amazon's HR tech crisis could happen to your company too
Whether employers are planning to invest even more heavily in virtual recruiting or are just starting down this path, Laurano says, there are a number of questions they may want to first consider:
What will the mix of in-person and virtual recruiting events look like in the future? Laurano says many employers are eager to understand how their competitors are finding balance in offering both types of formats. She noted that it can be a "struggle" to bridge both worlds but cautioned HR and recruiting professionals to consider the best interests of their candidates as they design a long-range recruiting events strategy. "This is where candidates are most comfortable today–in this virtual world," she says.
Is the demand for virtual recruiting events really going to last past the pandemic? The answer, Laurano says, is yes. Employee expectations across the board have shifted in the wake of COVID-19 and, for recruiters, that means a transformation from focusing on the candidate experience to the idea of "candidate care," where safety and communication are primary. In a recent survey of recruiters, Aptitude found that 77% are planning their recruiting strategies around candidate safety, which was the top priority for about one-third of recruiters. Safety, she says, doesn't just relate to physical health but also mental wellbeing–which candidates are increasingly expecting future employers to emphasize. Virtual recruiting events, she says, often can offer that psychological safety–such as for parents with kids at home who appreciate the flexibility this format offers, those who are neurodiverse and thrive in virtual settings, and employees who are looking for a workplace that understands the hiring bias that often exists through traditional recruiting channels.
What are the benefits of virtual hiring platforms for TA? Laurano identified six:
Employer brand: As opposed to large-scale, in-person hiring events, virtual platforms enable employers to more readily differentiate their brand, an especially important consideration for smaller companies, Laurano says.
Team capacity: With many HR and recruiting teams currently strapped for resources–on a recent webinar, she says, 100% of recruiters surveyed said they were feeling overworked–remote hiring events, which involve less legwork and manpower, can be a major boon for team productivity.
DE&I: There's no doubt, Laurano says, that in-person hiring events bring with them a level of bias–even campus recruiting events are embedded with judgment in terms of where they're held and how recruiters engage with students. Employers concerned about DE&I can make strides instead with virtual settings that allow candidates to start on more equal footing, she says.
Engagement: Virtual environments offer a unique opportunity for recruiters to engage with high-potential talent who may thrive in such settings.
Data: One of the most challenging aspects of in-person recruiting events is often compiling the post-event data, which can be a tedious, manual process. Virtual recruiting events, instead, have data and analytics capabilities baked into the back end.
Experience: Both candidates and recruiters can benefit from the experience of virtual hiring events, Laurano says. On the candidate side, applicants can enjoy easy access to recruiters, a fair and equitable process, and a safe environment, while recruiters are able to accomplish more with less.
Related: 3 keys to perfecting engagement in the new world of work
Employers looking to solidify a long-term plan for virtual recruiting should start by identifying a virtual platform to partner with and taking inventory of their digital assets. Employees need robust training on using the tool, while the team also should strategize for recruitment marketing opportunities. Tracking efforts–such as using metrics like response rates, quality of hire, time to fill, feedback from candidates and recruiters on the experience–is also key, Laurano says.
"If you're concerned about candidate care, [virtual recruiting] is the way to go," she says. "There are tremendous opportunities for organizations."