At the start of the pandemic, Julia Anas says she felt like she was changing jerseys at the drop of the hat, depending on which team needed her most, as she shifted roles in the moment: employee, leader, mom, teacher, wife.
"I would run downstairs from working and say, 'Alright, dinnertime!' " she recalls. That experience drove home a reality that is at the heart of her approach to people management as chief people officer of Qualtrics: Leaders need to appreciate that their employees' personal journeys should be primary in their lives—and that employers have a significant role to play in helping to support those journeys.
Listening to employees is the only way to bring that to fruition, says Anas, who took the HR helm of the experience management platform provider in early 2021 after holding HR leadership positions at Adobe, Symantec and Intuit, among others. Employee listening most recently shaped Qualtrics' newly announced hybrid work model. Through polling workers periodically throughout the pandemic—using Qualtrics' own software—leadership learned that most were interested in returning on site no more than two days per week. The company ultimately rolled out a hybrid plan that puts the design into the hands of individual teams, which are empowered to create schedules that work for their respective members.
Being attuned to the individual wellbeing needs of employees is also a cornerstone of Qualtrics' people strategy. Earlier this year, leadership surveyed employees about its potential plan for wellbeing reimbursements, using those responses to roll out a $1,200 per-employee stipend that can be used to meet a broad range of needs.
"Instead of saying, 'Here's what you need to do with it,' we recognized that everyone can use it for something different so we're empowering them with a choice," she says. "It can be used across any of the pillars of wellness—physical, emotional, mental health—and employees have really been using it."
---
---
Anas recently shared with HRE the vision behind Qualtrics' investment in employee listening and how that approach helped inform her own experience as she joined the company.
HRE: You onboarded as a chief people officer about a year into the pandemic. How challenging was that personally?
Anas: One, there is the challenge of onboarding in a fully remote capacity, which I had never done before. I never met the leadership team in person and had never been to a Qualtrics office when I onboarded. [Onboarding remotely] is a very different way to build relationships. It was challenging but I had to be very intentional about finding the time to do that.
As I onboarded, I created space for myself to meet with groups of employees; I did so with individuals and those I would say are "culture carriers." I looked at longer-tenure employees and shorter-tenure as well. I did persona groups and brought together listening sessions with employees from different regions and different functional areas and levels—individual contributors and managers. I called it my "listening and learning journey." I did it over 90 days and spent time with the people team, with the broader organization and with leaders.
HRE: In doing that work, how did you find that the pandemic reshaped the demand for the type of platform that Qualtrics offers and ultimately impacted your internal workforce?
Anas: The reason why I even decided to take the job at Qualtrics is because, for me, employee experiences are really the differentiator between good companies and great companies. Being able to work at an experience management company that indexes on the experiences of our people is really the sweet spot for being a leader in HR. I'm with a company that values feedback and wants to learn and listen. And I think what Qualtrics does goes beyond employees. If you think about how the pandemic has changed things on a global level, regardless of industry and whether it's work or personal life—it's been a major disruptor. We've all had to learn different ways to live, work and engage with one another. In that, understanding the needs and what's changed is so important—and you can do that through listening. What Qualtrics does as an experience management platform is it helps organizations listen more deeply and understand the needs of employees, customers—whomever the audience is—so that they can take action. The action piece is really key. Qualtrics provides a system for creating that empathy at scale and for connecting businesses to their customers. In my case, customers are our employees and we have to be regularly listening to them and understanding their needs and how they're evolving.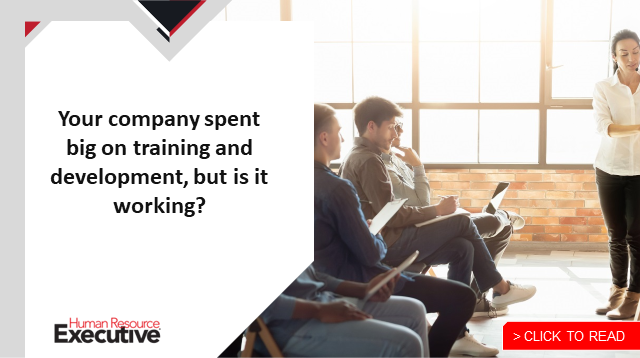 HRE: How does Qualtrics build flexibility into the culture and has that shifted at all in the last two-and-a-half years?
Anas: Qualtrics was a company prior to the pandemic that operated with the majority of our employees coming to an office; we had 86% in the office and, of those, 91% came in five days a week. It was a very office-centric culture. I did not have the benefit of being in that culture prior to the pandemic but I had the opportunity to learn and listen once I came here. We used our own platform to ask employees what was important to them and what they needed. I believe very firmly—it's how I operate and people hear me say it often—that our primary purpose is the personal journey we're on. We're all humans; we work to live, we don't live to work. Our professional journey should complement and support us to be able to accomplish what is personally important to us.
---
---
And we have to understand that all employees want something different. That's the beauty of diversity right there. So, when you think about the hybrid model we just announced, we first asked employees, "What's important to you?" We asked how they felt about productivity, things they might miss in [a remote] environment—and we learned that people are missing human connection, collaboration and learning from one another. But there are also many things people really like, in terms of having the flexibility to manage their professional and personal journeys and how those intersections happen throughout the day.
Our employees informed us that hybrid was the way they needed to work, with a focus on coming together for meaningful moments. They don't want to just come to the office to check a box. They should be coming in for a specific purpose that has more meaning—but you can't set that at the company level; it has to be set at the team level. So, we opened it up to teams to define what are those moments? And it looks very different across teams. Teams are working together to determine their operating norms and rhythms, and we have this all posted internally so teams have some visibility into what other teams are doing. We're a matrixed organization so cross-organizational collaboration matters.
HRE: As a software platform, technology is certainly part of the work that you do. How is the HR team at Qualtrics embracing emerging technologies to advance your people strategy?
Anas: Technology is something we're leveraging more and more in terms of how we're continuing to evolve as an organization. It's our company vision to be a destination workplace and, to be that, we recognize that there are areas for us to invest in to create that space for our employees, and technology is one where we can take the great work being done by humans and leverage it from an automation perspective.
We're also seeing and hearing that more and more leaders are turning to data to help inform how they think about potential solutions, helping them to challenge assumptions or test ideas. We do use our own platform for all of our listening across the journey of an employee; it starts in the candidate experience and goes all the way through various moments along the journey—including 360 feedback from peers—to them potentially becoming an alum with us. Along that journey, there are attraction moments. We do our normal engagement pulse surveys four times a year and we've also been able to use predictive analytics to give us insights into what employees are telling us about their intent to stay. That then allows us to be thoughtful about planning for our evolving workforce.
---
---
HRE: What do you think will be your biggest priority in the coming year?
Anas: My top priority will always be our people. We talk about creating legendary experiences. For us in the people organization, the focus is on creating those exceptional experiences for our employees. We're in the process of strategic planning but the areas we're lasering in on are attraction and re-attraction of talent. While a lot of folks talk about retention, I find that sounds like something that's done to somebody; employees have a choice, so we're all about re-attracting them. The focus is on how to continue to mobilize and grow talent, which leads to the second pillar we're focused on: inspiring growth and development, while fostering a community of inclusivity and belonging. And the final pillar is enabling a tech foundation to help scale all of this.
HRE: How do you stay motivated outside of work?
Anas: My family inspires me. As I reflected on my own wellbeing, I realized my family had not been on a vacation in two-and-a-half years; we had a great vacation planned and then my son got COVID. But actually, this weekend we're taking some time away, and I can't wait. We're going to get outside with nature, go out on the water, do wake-surfing, tubing. The time I have with my kids and my family, listening to them laugh and just engaging with them, it fulfills me.
The other piece—and I absolutely don't give it up—is that every day I take a minimum of 30-40 minutes before my family wakes up or the dog's barking and that's just my time. I do my Peloton, my strength training, have my me time. I'd rather get up earlier and prioritize it because it helps me clear my head, have a fresh start and put everything in perspective. When I have that time and I'm taking care of my own wellbeing, I can be the best leader, employee, mom, wife, friend and human I can be.