Despite a focus on technology to improve areas like employee experience and workflows, the most powerful innovation in human resources today is actually the people of HR themselves.
George LaRocque, co-founder of WorkTech and a keynote speaker at the Health & Benefits Leadership Conference, said during Wednesday's Ideas & Innovators panel, that HR professionals have more potential to drive change than emerging technology or a new catchphrase. 
"It's you. I have worked with HR people and technology innovators and the biggest change in the HR profession is the people. You have changed as much as your talent," he told HBLC attendees. 
"You are the best innovation happening in HR right now," he added.
Related: Top benefits lessons from COVID: Have a playbook for the next crisis
That's not to say tech innovation isn't abounding—it was on full display at the Ideas & Innovators session, in which solution providers were given five minutes to discuss new tools and the elements that drive the need for their solutions. 
Addressing employee stress was a big theme.
Mike De Jesus of payroll and personal finance management app Even noted that 78% of workers live paycheck to paycheck, and 78% of hourly workers feel financial stress.
"Why? The workers are scared of falling into a vicious cycle of debt. They have maxed out their credit cards and use predatory payday loans and aren't saving for the future," he said, noting Even, which counts Walmart, Paypal, Toro and Mattress Firm as clients, helps employers provide comprehensive financial support for hourly workers. 
Related: 5 quick hits from the HBLC Expo Hall
Stress has real consequences for employee health and their employers' bottom line. Hypertension is the leading cause of death for American workers, and it costs organizations $9,800 per year to deal with an employee suffering from this condition. 
Employers also now have to contend with the fact that patients who reported having COVID-19 may experience heart inflammation months or years after having the coronavirus, said Jenn Roberts of Hello Heart, a solution that allows people to record and share their blood pressure with their medical provider via Bluetooth connection. 
"We translate data into information that HR can share with your leadership team," said Roberts. 
Sharing information is also key in open enrollment, where employees are looking for technology that is effective and easy to use and supported by strong communication, said Emilea Dean from HCM solution provider isolved, which provides a benefits enrollment and administration tool.
"HR must understand how employees want to engage with you and how to provide the best plans with real cost analysis," she said. "The majority want a passive enrollment [where] they can enroll on their personal device."
Employers should also aim for innovation in the area of employee time off, said PTOGenius' Ulises Orozco, who noted that organizations are taking paid time off more seriously now than they had before the COVID-19 outbreak because burnout has become such a major issue. He cited a 2021 Gallup poll that found that 74% of respondents said they were "exhausted." 
"We have to remember that burnout affects the eco system of the employee," he said. 
Burnout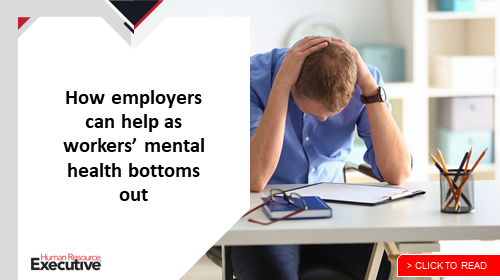 and the many other impacts of the pandemic on employees have highlighted the need for significant shifts in talent strategy to be truly innovative—including to prepare for unexpected events to come. Moderator Steve Boese challenged the conventional HR wisdom that "culture eats strategy for breakfast," which has been attributed to educator and author Peter Drucker. 
"One reason that people love that phrase is they are more comfortable talking about culture over strategy. But as the philosopher Mike Tyson says, 'Everyone has a plan until they are punched in the face,' " said Boese, emphasizing, like LaRocque, that HR professionals have tremendous power to shape talent success. 
While they are continually urged to choose between strategy and culture, it shouldn't be to the exclusion of either one, he said. 
"Stop saying culture eats strategy for breakfast," Boese said.